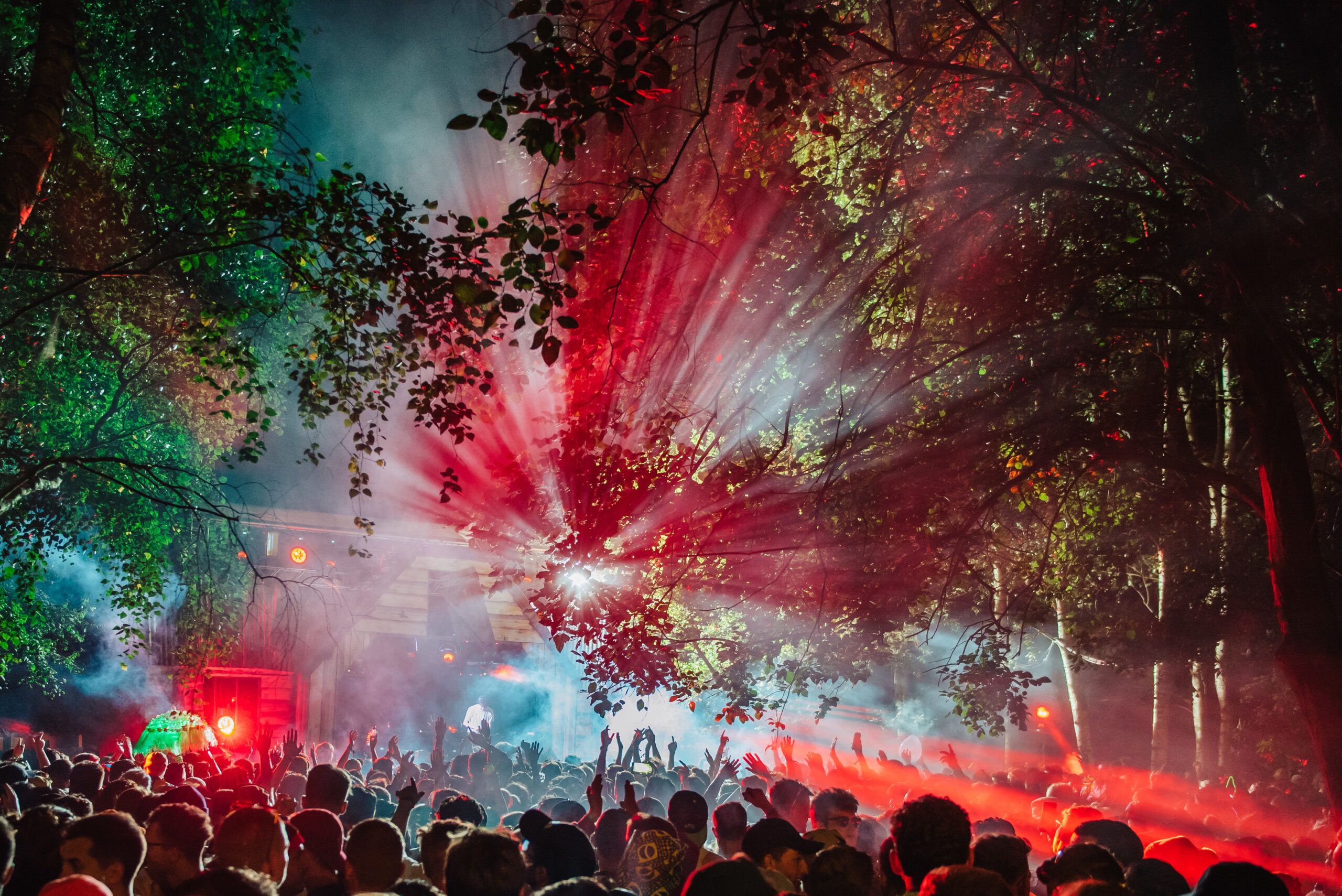 Friendly Fires, Four Tet, Everything Everything, Mount Kimbie, Dixon and DJ Harvey Lead Names For Lost Village 2018
Lost Village has been defying the status quo since its inception in 2015. Hidden away in an ancient Lincolnshire forest, this unique excursion sees revellers disappear into an forgotten village, where lost souls and curious minds come together for a 4 day otherworldly celebration. As you navigate between places such as the Abandoned Chapel, Lost Theatre, Lake of Tranquility, Junkyard and Forgers Lane, you'll discover a world of life-affirming music, food, comedy, talks, creative workshops and relaxation. Just beware, for this is a village occupied by the strange and the wonderful.
Lost Village has now unveiled its masterplan for 2018, joining the dots between disco, soul, funk, indie, hip hop, electronica and world music.
The all-powerful Friendly Fires will headline the Friday of Lost Village. Their intoxicating melodies, kinetic energy and constant ability to pushing the envelope has made them one of the most important bands of the past decade. With their third album close to completion, and talks of Andrew Weatherall, 80s film scores and a psychedelic new sound – their return is beyond exciting!
Few can claim to have such a continuous impact the global music landscape as Kieran Hebden aka Four Tet. From his early works to his most recent album 'New Energy'; he has constantly reinvented his sound and challenged conventions. Now one of the most revered electronic artists on the planet – he returns to the Lost Village to play live at the Burial Ground.
Friendly Fires and Four Tet join a host of diverse artists and bands, includingEverything Everything, Dixon, The Black Madonna, Goldie, Mount Kimbie, DJ Harvey, Maribou State, Hunee and many more.
The Institute of Curious Minds will provide all manner of thought-provocation and general intrigue, with 3 days of talks, interviews, debates and stories on a range of topics, including music, culture, the past and the future.
The mantra of "incredible eating" is central to the Lost Village journey – with 2018 promising to transcend expectations. This year the Tribal Banquets will be curated by the globally celebrated Hawksmoor, the UK's youngest Michelin-starred chef Tommy Banks, and Clerkenwell Boy, presenting Cook For Syria. Whilst new addition, The Eating House, will host a collection of eminent London restaurants, such as Caravan, Breddos Tacos and 26 Grains.
Elsewhere in the village you'll encounter endless wonderments, from relaxation in the Energy Garden, lakeside hot tubs, yoga, the Circus of Astonishment, craft workshops on Forgers Lane, the old Junkyard and its abandoned video games arcade, the Bureau of Lost and much more. Whatever happens, it's likely to feel like a fever dream once it's all said and done.
Phase 1 and 2 tickets for Lost Village 2018 have already sold out, whilst Phase 3 tickets go on sale Friday 26th January.
FULL LINE UP TO DATE:
FRIENDLY FIRES – FOUR TET – EVERYTHING EVERYTHING
MOUNT KIMBIE – DIXON – DJ HARVEY
THE BLACK MADONNA – BEN UFO – MARIBOU STATE – HUNEE – GOLDIE
GILLES PETERSON – GERD JANSON – DJ TENNIS – HELENA HAUFF – KIASMOS (DJ)
JORDAN RAKEI – DENIS SULTA – BENJI B – MALL GRAB – ARTWORK – JOB JOBSE – MOVE D – PEGGY GOU – PALMS TRAX – HONEY DIJON – AVALON EMERSON –
RYAN ELLIOTT – JAYDA G – GREG WILSON – CRAIG CHARLES – ROSS FROM FRIENDS – SASSY J – MR SCRUFF – CRAZY P – ECLAIR FIFI – MELLA DEE – NORMAN JAY MBE – DJ YODA – THEO KOTTIS – DAN SHAKE – OR:LA – HAAI – GRANDBROTHERS -FRANC MOODY – JADU HEART
MANY MORE TO COME
COMEDY IN THE LOST THEATRE
TBC
INCREDIBLE EATING
HAWKSMOOR: THE SUNDAY FEAST
THE TOMMY BANKS TRIBAL BANQUET
CLERKENWELL BOY PRES. COOK FOR SYRIA
PATTY & BUN
RESTAURANTS AT THE EATING HOUSE
BREDDOS TACOS – CARAVAN – 26 GRAINS
DISCOVER
WORKSHOPS – THE ABANDONED ARCADE – CIRCUS OF ASTONISHMENT –
BOTANICAL GREENHOUSE – THE MAGIC WARDROBE – ARCHERY
& MUCH MORE
ENERGY GARDEN
LAKESIDE HOT TUBS & DRY FINNISH SAUNA – YOGA – MASSAGE & THERAPIES
INSTITUTE OF CURIOUS MINDS
LIVE TALKS, DEBATES & INTERVIEWS