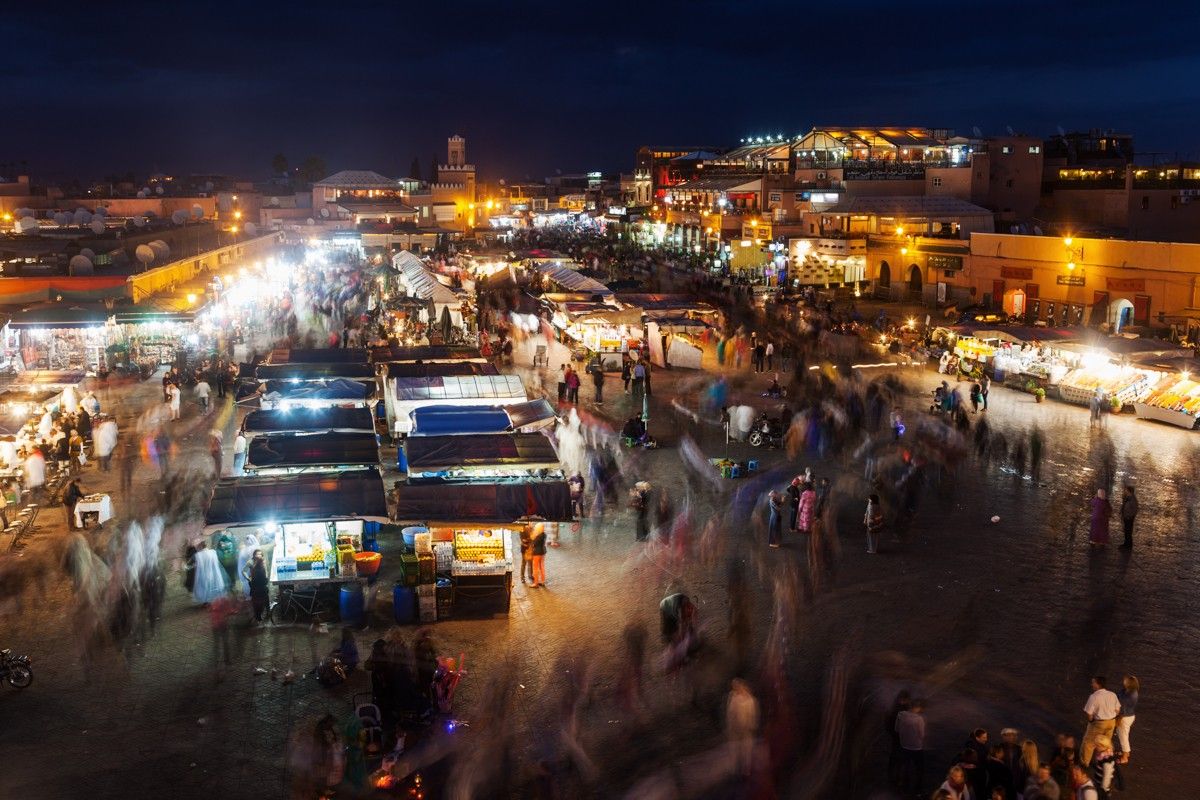 Oasis Festival announces more acts
A new festival experience arrives in Morocco this summer, with the debut edition of Oasis, taking place from 11-13 September. Nestled on the outskirts of the bustling city of Marrakech at the stunning Fellah Hotel, Oasis will be unlike any other event in the region, with DJ Harvey, Âme, Guy Gerber, Ellen Allien, Matthew Dear, Chloé, Agoria and Axel Boman all set to perform. Today, the second wave of acts is ready to be revealed. Along with an exclusive b2b set from Cassy and tINI, acts including Dyed Soundorom, Gerd Janson, Nicole Moudaber and more join the burgeoning line-up for the 3-day event.
Panorama Bar regular Cassy and Ibiza favourite tINI will perform together for the very first time at Oasis, completing a trio of debut back to back sessions at the festival, including the first ever b2b performance from Guy Gerber and Matthew Dear, as well as an exclusive debut b2b set from Chloé and Fairmont. Parisian producer and member of formidable DJ crew Apollonia, Dyed Soundorom, also stars, along with Gerd Janson, founder of the revered Running Back label and techno maven Nicole Moudaber.
German techno veteran and Pampa mainstay Robag Wruhme also steps up, as well as Canadian trio My Favorite Robot and the UK's Eli & Fur, tipped by Beatport as 2015 artists to watch. Naturally, with the Fellah's stunning views across the Atlas Mountains, the sounds of Morocco will also be represented, with figurehead of Morocco's growing dance scene Amine K and his Moroko Loko party crew, techno DJ Daox and a b2b set from rising star Kali.G and Y Serious founder Secret 47. Other acts announced today include former Trouw resident Tsepo, Millionhands' Tee Mango and UK duo Pardon My French.
These new acts join an impressive selection of artists bound for the inaugural Oasis festival, including the previously announced Adriatique, Agoria, Alex Niggemann, Âme, Axel Boman, BLOND:ISH, Danny Daze, Derrick Carter, DJ Harvey, DJ Tennis, Ellen Allien, MANIK, Martin Roth and Will Saul.
Guests at the 3-day event will be able to soak up the Moroccan sun as they dance by the main stage, take a refreshing dip in the pool, relax under the olive trees, enjoy daily yoga and wellness activities and revel in the spectacular views of the nearby Atlas Mountains, all whilst enjoying a cutting-edge soundtrack supplied by some of the most innovative, forward-thinking artists of the moment. With the centre of Marrakech just 10 minutes from the festival it's also the perfect opportunity to explore the city's rich Berber, Arabic and Moorish culture, historic sights, desert landscapes, souks, spas and aromatic cuisine.
Surf your way to Oasis with Sustain The Stoke
For the debut edition, Oasis have partnered with surfing experts Sustain The Stoke to create an immersive primer to the festival. The 10-day adventure includes surf breaks and dune drops from Casablanca to Marrakech, stopping off the fortress town of Essaouira, Agadir and Morocco's unofficial surf capital Taghazout, before finally heading in to the desert to Zagora and on to Marrakech. Get lost in souks, explore the coast and enjoy desert sunsets, fireside feasts, camel rides and secluded beaches, all capped off with a weekend of great music and festivities at Oasis. The trip is for surfers of all skill levels – whether you're just watching, or out there ripping. With limited capacity, this is a first come/serve experience, so book your spot ASAP by visiting http://theoasisfest.com/surf
Oasis takes place from 11-13 September 2015 in Marrakech, Morocco. Visit theoasisfest.com for more info and to book tickets.
Programme
Adriatique | Agoria | Alex Niggemann | Âme | Amine K | Axel Boman | BLOND:ISH | Cassy B2B tINI | Chloé B2B Fairmont | Danny Daze | Daox | Derrick Carter | DJ Harvey | DJ Tennis | Dyed Soundorom | Ellen Allien | Gerd Janson | Guy Gerber B2B Matthew Dear | Kali.G B2B Secret 47 | MANIK | Martin Roth | My Favorite Robot | Nicole Moudaber | Pardon My French | Robag Wruhme | Tee Mango | Tsepo | Will Saul | More acts TBA
Tickets & Hotel Packages
3-Day General Admission – Super Early Bird €125.00+BF **Sold Out
3-Day General Admission – Early Bird €150.00+BF
3-Day General Admission – Standard €180.00+BF
Hotel Packages (inclusive of hotel and festival pass) are now available from Festicket starting from €266 + BF.
Example packages include:
Tempoo Hotel Marrakech
Starting price of €266 + BF per person for 3 nights (11/09 to 14/09) with a double room + Oasis festival pass
Le Kech boutique Hotel & SPA
Starting price of €305 + BF per person for 3 nights (11/09 to 14/09) with a double room + Oasis festival pass
Sustain The Stoke
Prices for this once in a lifetime adventure, start from €2050, inclusive of accommodation, local transportation and Oasis festival pass. The 10-day trip takes place from 4-13 September and is suitable for surfers of all skill levels.