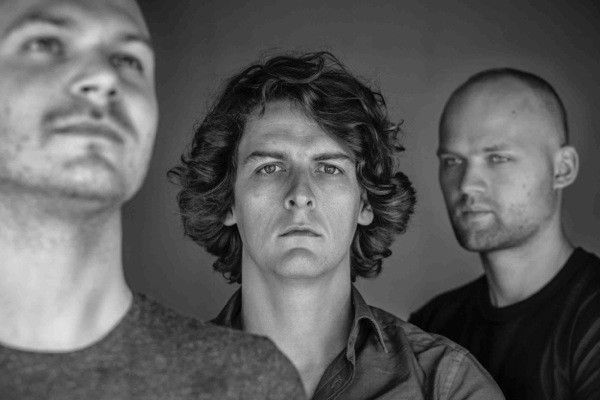 Noisia Reveal First Artists For Debut 'Noisia Invites' Festival
Dutch electronic music trio, Noisia, have revealed the first artists to be part of the line-up for their debut festival, Noisia Invites. Joining Noisia will be Camo & Krooked, Ed Rush & Optical, Jack Beats, Joker, Mefjus, and Posij, with further guests to be revealed soon.

The open-air festival will take place this summer on 18th July 2015 (from 16.00-00.00) at the Ebbingekwartier in Noisia's hometown of Groningen, The Netherlands. The handpicked line-up features their favourite artists from across the wider bass music community.

Super early bird tickets have now sold out, with early bird tickets selling fast. Noisia's newsletter can be signed up to via: http://noisiainvites.nl/festival

Ticket Link: http://bit.ly/NIFTickets
Super Early Bird: €19,50
Early Bird: €23,50
Regular Ticket: €27,50

NOISIA SAID:
"We started organising Noisia Invites club shows because we wanted to showcase a broad spectrum of bass music. In the past three years we have put on 24 club shows in Amsterdam, Avignon, Berlin, Bologna, Budapest, Copenhagen, Ghent, Groningen, Leeds, London, Madrid, Nijmegen, Prague, Toulouse and Vienna. We feel it's time for the next step; to do an open-air festival in our hometown Groningen. We have just finished the Ten Years Of Vision Recordings tour that focused on drum & bass. With Noisia Invites Festival we want to showcase a broader scope of music. We can't wait for you to hear all the artists that we've invited to come and play!"
Noisia Invites website: http://noisiainvites.nl/festival
Facebook event: https://www.facebook.com/events/1589971061273328/
The Noisia Invites concept sees Noisia host, curate and play each event, alongside a handpicked selection of leading and emerging talent. Previous artists have included Chase & Status, Wilkinson, TC, Audio, UZ, The Upbeats, Hybris, Alix Perez, Kill the Noise, Phace, Rockwell, Black Sun Empire, Calyx & TeeBee, Foreign Beggars, Neosignal, Friction, KOAN Sound, Mefjus, Ed Rush and many others.

Noisia's 'Incessant EP' was released on 20th April (featuring the new track, 'Banshee'). Their recent projects include the 'Ten Years Of Vision Recordings' compilation, the Counter-Strike: Global Offensive Music Pack release, their Driveclub Remix of Hybrid for Sony's Driveclub game, plus November's performances with the North Netherlands Symphony Orchestra (NNO) at two unique live events at Groningen's historic VERA venue.

Working from their brand new, state of the art studios in their hometown of Groningen, Noisia have gradually developed and cultivated a sound that's obsessed with production techniques; a sound that's instantly recognisable whether you're hearing three minutes of a Noisia track dropped at a festival or three hours of it while playing DmC Devil May Cry.