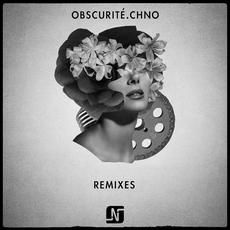 Noir - Obscurité.chno (Thomas Schumacher & N.M.M.D. Remix Edit)
A key figure in establishing the rave scene in his native city of Bremen in the early 90s, Thomas Schumacher founded his first label, Spiel-Zeug Schallplatten in 1998. In 2005 he moved to Berlin where he signed with Get Physical Music and continued to release material under the alias Elektrochemie together with Stephan Bodzin and vocalist Caitlin Devlin. Diving back into his solo career in 2011 he launched his second label Electric Ballroom which is now onto its thirteenth release.
Now Thomas Schumacher teams up with N.M.M.D. for a wicked Berlin techno roller remix of Noir's 'Obscurité.chno' , a great interpretation of the original with a deeper twis and A Noir Music headquarters special.