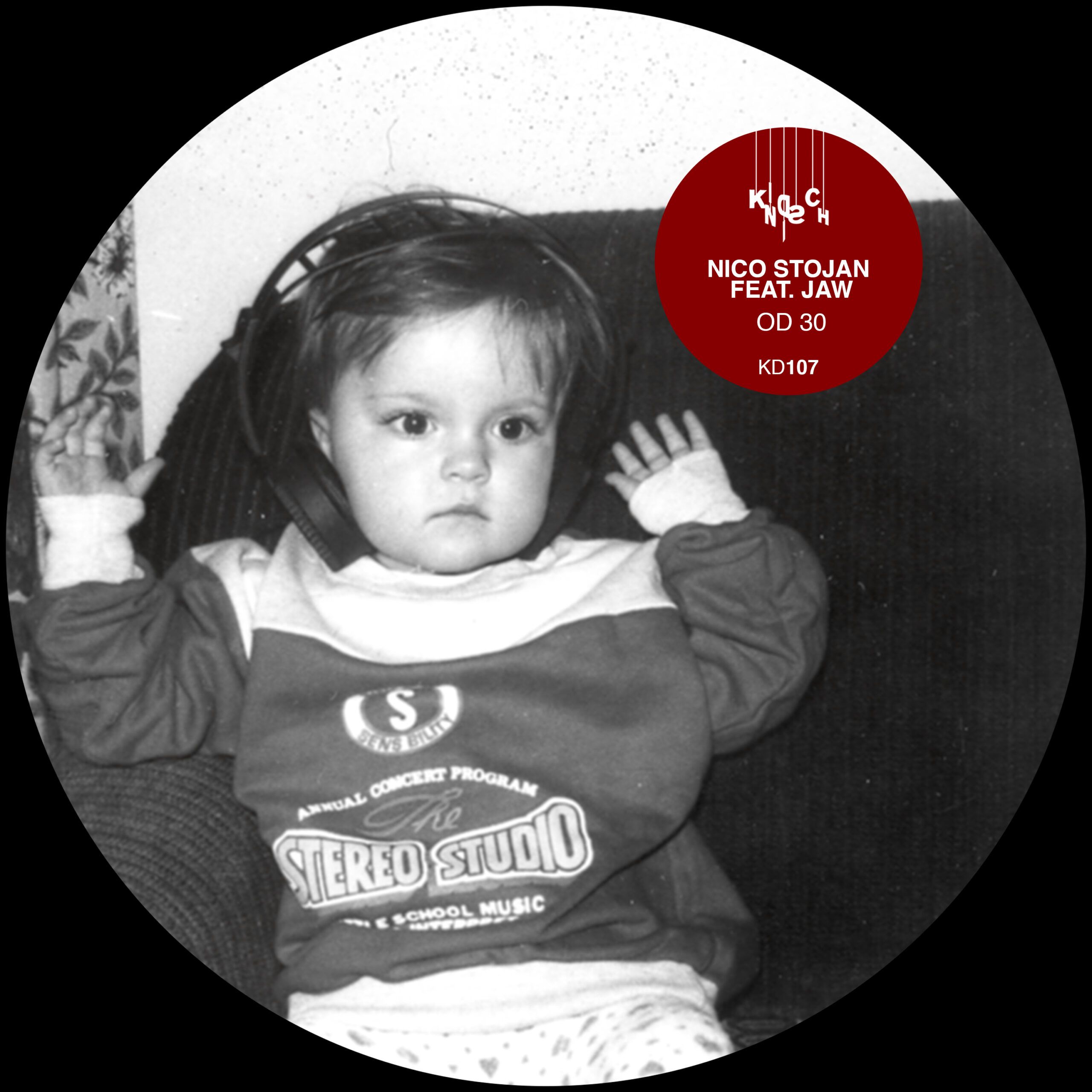 Nico Stojan ft. JAW - OD 30
Kindisch welcome back Berlin based Nico Stojan for a new EP that features famed French vocalist JAW, with remixes from NU and Britta Unders. The track was originally written and produced by the pair for a good friend, Odette, who turned 30 years old, and as such has a personal feel from the off.
Stojan is a globally recognised artist who has played at key clubs and festivals for years, as well as releasing on top labels like this one, Upon.You, Highgrade and many others, while JAW is most famous for his ties to French outfit dOP and for his libidinous vocal contributions to many great dance tracks.
In original form, 'OD 30' is a deep and tender number with soft drums gently underlapping as thoughtful chords and cuddly bass flesh out the groove. JAW's dreamy vocals are heartfelt amongst twinkling keys, and the whole thing is a soothing and succulent offering for more intimate dancefloors.
As well as a short radio edit and a balearic tinged acoustic number that is perfectly organic, we have the inviting NU remix which slows things right down to a late night lullaby where the synths are allowed to shine and the groove sinks you into a relaxing slumber. In addition, Britta Unders spends nine minutes layering up gentle synths, subtle percussion and warming chords into a hypnotic reworking that really carries you away into the starry night.
This is a fantastic package featuring truly emotional grooves that will make any dance floor take note.
Tracklist:
1. Nico Stojan feat. JAW – OD 30 (Original Mix)
2. Nico Stojan feat. JAW – OD 30 (NU Remix)
3. Nico Stojan feat. JAW – OD 30 (Acoustic Remix)
4. Nico Stojan feat. JAW – OD 30 (Britta Unders Remix)
5. Nico Stojan feat. JAW – OD 30 (Radio Edit)