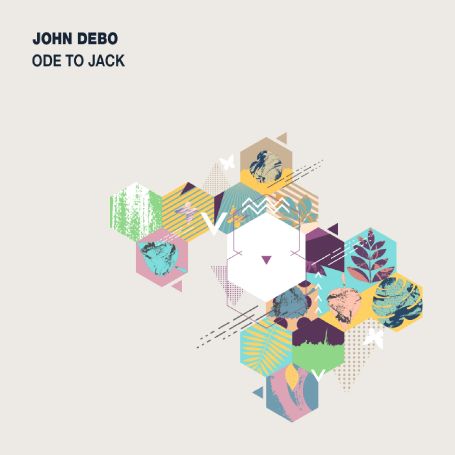 John Debo - Ode To Jack / Shifty
ATLANT Recordings has landed… The fresh new label launched by the Paris-based, Romanian electronic music composer and DJ named BOg (Bedrock / Innervisions), is set to kick up a fuss and turn heads in 2017. The budding label has shrewdly snapped up two stunning cuts from a master manipulator of modular tech, John Debo, for their second release.

With 'Ode To Jack' and 'Shifty', Debo explores the kind of melancholic territories that are immediately enthralling and dynamic as he delves into his now trademark deliciously dirty, deep space techno territory. Having purged himself of studio software to return to the open-ended creative freedom of his original analogue roots, the maverick DJ/Producer is surfing an inspired wave of modular experimentation, where the beauty of simplicity is everything. Where the creative process is stripped back to the essence of what true individuality means, where a single analogue instrument dictates a whole new workflow and a brand new spiralling web of creative possibilities.

New York born and Boston-bred, John Debo is undoubtedly a pioneer of underground dance music culture in the US. His club nights at Venus De Milo, Axis & Avalon in Boston carry legendary status, having laid a strong foundation for the now flourishing electronic music scene in the USA, and Debo shows no signs of slowing the pace anytime soon.

His artistic adventures in 2017 are already looking very exciting indeed. Besides this exceptional new release, he has equally beguiling remixes forthcoming of 3LIAS and Ali Ajami's 'Audio Culture' on his own Mindwarp label, and Luca Doobie's 'The Pale King' on Tulipa Recordings. With numerous new projects waiting in the wings to be revealed as the year develops, 'Ode To Jack' and 'Shifty' are an initial glimpse of how exceptionally creative Debo is feeling right now, and long may it continue.
John Debo Info:
https://soundcloud.com/johndebo
https://facebook.com/johndebo
http://instagram.com/johndebo
https://twitter.com/johndebo
Label Info:
https://soundcloud.com/atlantrecordings
https://en-gb.facebook.com/atlantrecordings/