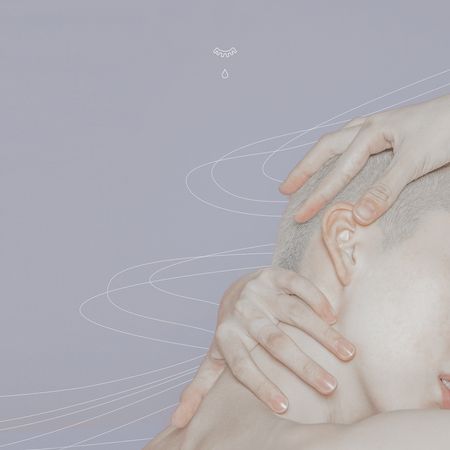 BAYNK - Off Limits
Breakthrough New Zealand producer and songwriter BAYNK has today released his new single 'Off Limits', a collaboration with Australian pop sensation Glades. 'Off Limits' is a slick electro-pop gem, showcasing BAYNK's incredible knack for embracing modern musical innovations, brought to life with the serene sounds of Glades vocalist/guitarist Karina Wykes. The track is available everywhere now via AllPoints.

On the release, BAYNK (real name Jock Nowell-Usticke) explains "I had always wanted to work with GLADES after hearing Karina's voice pop up on the radio one day. It's so unique and interesting. Once I got to their Airbnb I realised how much of a writing powerhouse the whole group is and how in tune they are with each other. The whole process was easy & natural and the song just sort of fell out of my brain."

With Glades further detailing "We wrote 'Off Limits' with BAYNK while we were writing the album in our Airbnb living room-turned-studio on a hot summer LA day. There was a dodgy looking rope swing in the back that none of us wanted to try, but he was the first one to try it. 'Off Limits' is about being scared of admitting your feelings for someone. When you're afraid to cross the line, in the fear of losing something that's already so good."

BAYNK has also announced a spring 2019 North American headline tour, which is set to hit 13 cities and will kick off January 31 in Boston. Tickets are on sale now.

BAYNK has seen a meteoric rise from sheer obscurity to the brink of breakout in just 2 years with releases amassing 65MM+ plays on Spotify and 23MM+ views across YouTube to date. Recent single 'Settle' with UK artist and vocalist Sinéad Harnett was supported by a video co-directed by BAYNK and Spencer Graves, whos credits include work with Kendrick Lamar and Lauv.

Glades are an electronic-pop trio from Sydney, who were propelled into the limelight through endorsement from Troye Sivan for their cover of his single 'Fools' in 2015. With a massive 80MM streams of their singles to date, they have just released their acclaimed debut album 'To Love You'.
The new single is a precursor to an upcoming EP from the NZ producer and a follow-up to a previous double A-side release 'Be In Love' / 'Years,' which dropped earlier this year. His first release since fall 2017's debut 'Someone's' EP, the double A-side was released alongside an incredible video for 'Be In Love,' which was also co-directed by Spencer Graves.