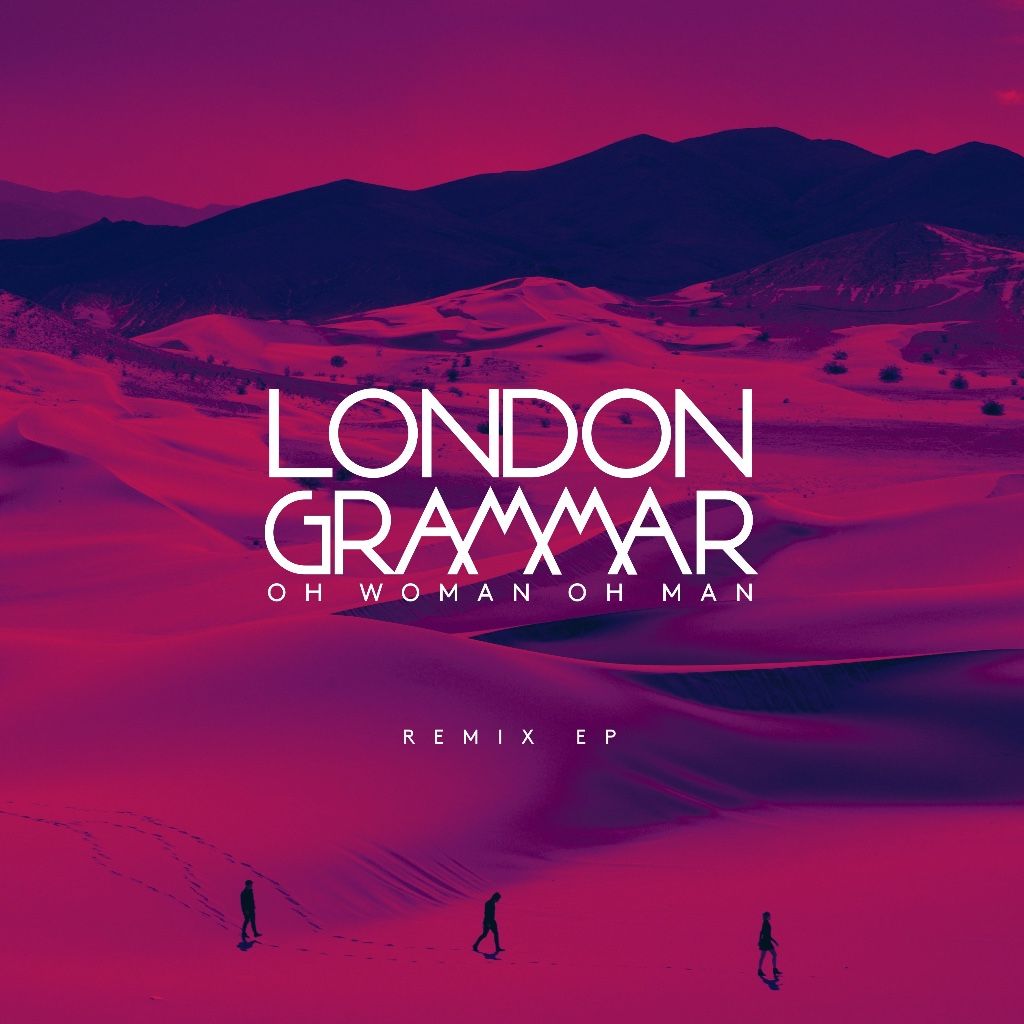 London Grammar - Oh Woman Oh Man (MK Remix)
With his first Ibiza date fast approaching, MK reveals latest remix of London Grammars 'Oh Woman, Oh Man' and unveils some of his hectic global summer schedule
The Detroit artist/producer MK (Marc Kinchen) has announced his latest batch of his 2017 summer date that includes multiple stops in Ibiza, clubs shows and festival dates around the world. Complementing these dates will be the release of MK's new remix of London Grammar's 'Oh Woman Oh Man'.
MK takes London Grammar's 'Oh Woman Oh Man', very accessible melody and turns it into a sultry melodic groovefest complete with floaty chords and looping vocals. This rework shows a different side to MK's impressive production skills as he takes a different approach from his signature deep 4/4 beat and, thus, creates a euphoric chilled out beat driven track.
This month MK embarks on his Summer tour through Europe, starting off at Defected's Ibiza season Ibiza Kick off and the to Pacha, [email protected] and key festival performances at LAKEDANCE, We Are FSTVL and Amsterdam Open Air at the beginning of June. Following that, the seemingly tireless DJ will return to white isle for a performance at [email protected]. To round off June, MK will be playing at Anchored Cruise, Mykonos, another Amnesia date and the massive Hideout Festival where he will be hosting his own Area10 boat party.
About
Born and bred in Detroit, MK's musical style personifies the sounds of the city that has been labelled as the true breeding ground of house and techno music,. Over the last few years, MK has become one of the world's most in-demand producers and remixers. Several of his earlier releases, including 'Always' and 'Burning', were instrumental in first helping dance music cross over into the mainstream. He's well known for his remixes especially that of Storm Queen's 'Look Right Through' – which hit #1 in the UK singles chart – and that of Wankelmut & Emma Louise's 'My Head Is A Jungle'. He's since remixed Lana Del Rey, Sam Smith, Rudimental, Katy B, Bastille, London Grammar, Rufus Du Sol, Clean Bandit, Zara Larsson, Dua Lipa & Miguel, Lee Foss, Solardo, Diplo, Pharrell and Rihanna to name but a few; his version of Aurora's 'I Went Too Far' is his latest remix success. He's also a skilled songwriter and producer in his own right, with 'My Love 4 You' featuring A*M*E and 'Piece of Me' ft. Becky Hill is still tearing up dancefloors since their release in 2016. Watch out for him on tour and you will likely hear MK's special versions of this special new London Grammar single.
Tour Dates:
Sat 20th May – LAKEDANCE, Netherlands
Sun 21st May – Eden // Defected, Ibiza
Fri 26th May – Mirage, Spain
Sat 27th May – We Are FSTVL, Essex
Sun 28th May – Sunset Music Festival, Florida
Wed 31st May – Pacha, Ibiza
Thurs 1st June – Purple Beach, Monopoli, Italy
Fri 2nd June – Digital, Newcastle, UK
Sun 4th June – Amsterdam Open Air, Netherlands
Tues 13th June – Amnesia, Ibiza
Wed 14th June – Anchored Cruise, Mykonos
Fri 16th June – Drai's Beach Club, Las Vegas
Fri 16th June – Foundation Nightclub, Seattle
Sat 23rd June – Schimanski, Brooklyn NY
Sat 24th June – Escapade Festival, Ottawa
Sun 25th June – Mamby On The Beach, Chicago
Tues 27th June – Amnesia, Ibiza
Wed 28th June – Hideout Festival, Croatia
Thurs 29th June – Hideout Festival, Croatia
Fri 30th June – Sugar Niteclub, Derry
For more information on MK, please visit:
https://www.facebook.com/OfficialMK/
https://twitter.com/MarcKinchen
https://soundcloud.com/marckinchen
For more information on London Grammar:
https://soundcloud.com/londongrammar
https://www.facebook.com/londongrammar/
https://twitter.com/londongrammar