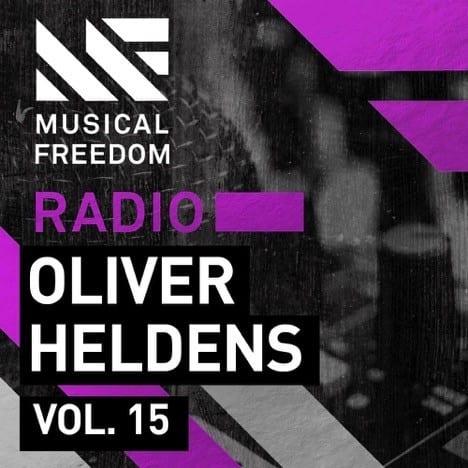 Oliver Heldens goes Disco for Musical Freedom Radio
Making enormous waves since the release of his debut single, "Gecko," Oliver Heldens has gone on to become one of the hottest names in the industry. Given the opportunity to mix the latest installment of Musical Freedom Radio, which encourages an open-format music policy, Oliver pays homage to the spirit of the past, opting for an hour of 70's-influenced disco jams.

Exploring euroclash and funk, the podcast features the hottest tracks by new and old names alike, with originals from Armand van Helden, Daft Punk, Diana Ross, Freemasons, Madonna, Martin Solveig, Michael Jackson, and Shalamar amongst many more. Heldens also includes extended cuts, long vocal versions and special edits, as well as the rare 1984 Bernard Edwards & Nile Rogers remix of Sister Sledge's "Lost In Music".

From underground house producer, to one of the world's most sought-after artists, it's clear that Oliver Heldens talent is unbound by mere genre. For Musical Freedom Radio's 15th volume, Heldens knocks it way out of the park, delivering an impressive unexpected disco mix.
Musical Freedom Radio Vol. 15 Tracklisting:
01) Shalamar – A Night To Remember
02) Diana Ross – I'm Coming Out
03) George Benson – Give Me The Night
04) Larry Wu – Let Me Show You (Long Vocal Version)
05) Cherrelle & Alexander O'Neil – Saturday Love
06) Evelyn Champagne King – I'm In Love
07) Sister Sledge – He's The Greatest Dancer [Album Version]08) Jellybean – Sidewalk Talk (Extended)
09) The Pointer Sisters – Dare Me (12" Extended Mix)
10) Luther Vandross – Never Too Much
11) Chic – Good Times (Original 12" Version)
12) Toney Lee – Reach Up
13) Indeep – Last Night A DJ Saved My Life (Original 12" Version)
14) Spence – Get It On (12 Inch)
15) Madonna – Into the Groove
16) Oliver Cheatham Get Down Saturday Night (Original 12" Version)
17) Colonel Abrahams – How Soon We Forget [Extended Version ]18) Change – The Glow Of Love
19) Michael Jackson – Billie Jean [Original 12" Version]20) Madonna – Lucky Star
21) Chic – Le Freak
22) Sister Sledge – Lost In Music (1984 Bernard Edwards & Nile Rogers Remix)
23) Daft Punk – Get Lucky (feat. Pharrell Williams & Nile Rodgers)
24) Mikki – Dance Lover (Extended Vocal)
25) Class Action – Weekend (Original 12" Version)
26) Evelyn Champagne King – Love Come Down
27) D-Train – You're The One For Me (Special Dub Vocal Edit)
28) Ce Ce Peniston – We Got a Love Thang (Silky House Thang)
29) Modjo – Lady (Hear Me Tonight)
30) Martin Solveig – Rockin Music (Original Mix)
31) Faith Evans – Mesmerized (Freemasons Radio Edit)
32) Shakedown – At Night (Kid Creme Remix)
33) Freemasons – Love On My Mind (feat. Amanda Wilson)
34) Armand Van Helden – My My My
35) Innercity – Big Fun (Original 12" Mix)
36) Shannon – Give Me Tonight [Dub Version]37) New Order – Blue Monday (Complete Original 12" Version)