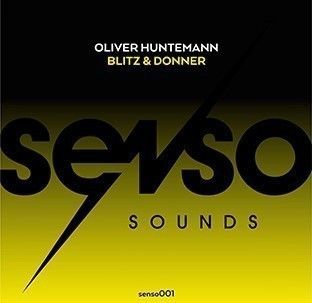 Oliver Huntemann – Donner
Senso, the brand-new imprint from Hamburg's Oliver Huntemann, delivers its debut release from the boss himself. Two tracks of exceptionally focused, highly charged and deeply sophisticated techno from the heart.
"Donner" is a epic 9-plus minute workout of muscular beats, off kilter percussion and tense, minimal melodies — a master class in the art of building tension and its eventual release. Similarly, "Blitz" weaves a narrative out of a terse, tightly wound groove and elements that gradually build and build, stoking the fire. Metallic, buzzing synths fire and recede, ultimately exposing the jagged machine funk core of another exceptional Huntemann transmission.
Huntemann has always shied away from the limelight, preferring to let his prolific body of work and prodigious skills behind the decks do the talking. With this release, he again manages to leave an indelible mark on the techno heritage of northern Europe.