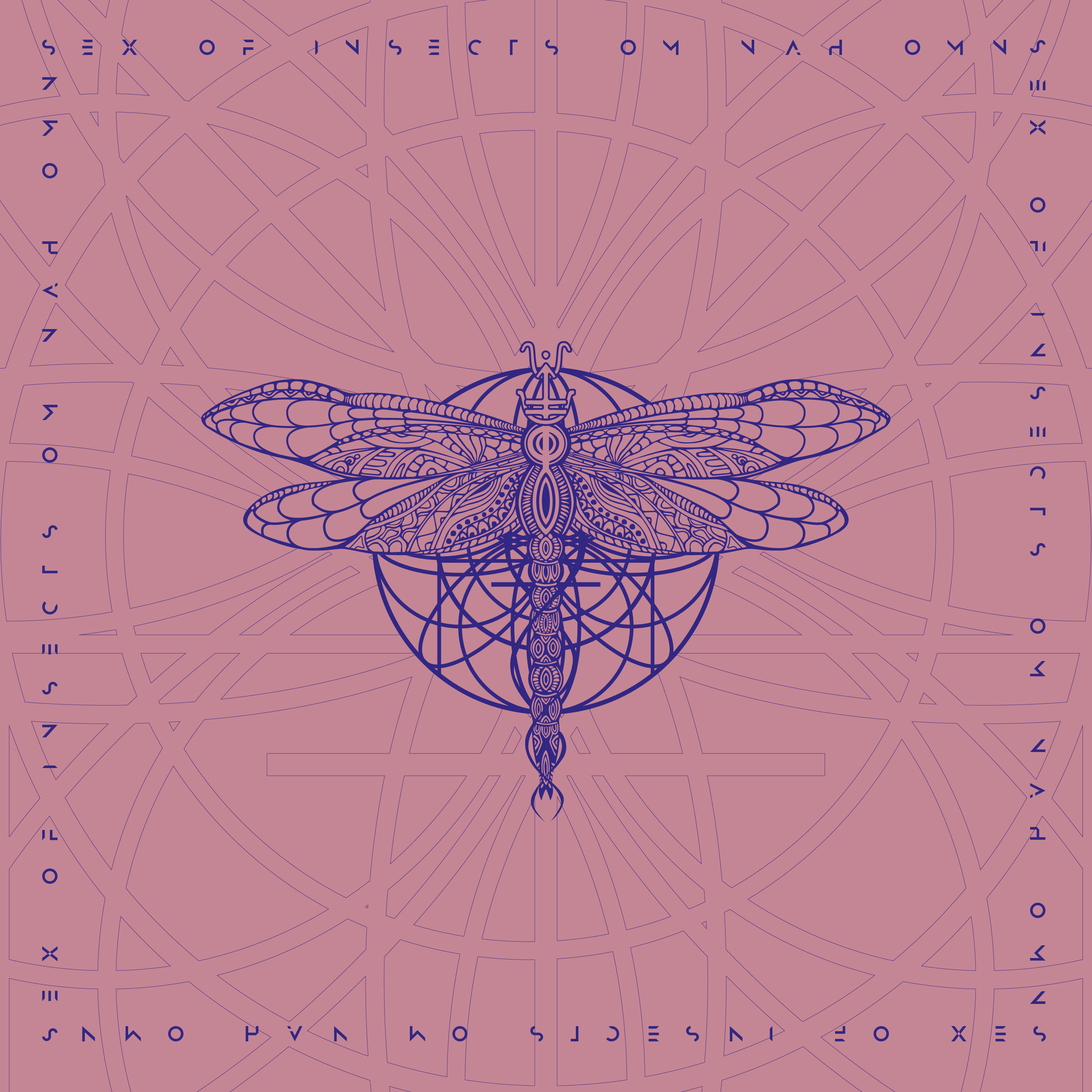 Sex Of Insects - Om Nah Omn
Russian duo Sex of Insects have released another thrilling EP titled 'Om Nah Omn' including remixes by Sailor & I, dOP and Anatoly Ylotana on 13th April via Ylotana Music.
Sailor & I is the recording pseudonym of Stockholm-based producer and vocalist Alexander Sjödin, best known for his genre-defying, intricate sound. Sailor & I has created serious waves with his own brand of dreamlike resonance, often compared to similarly like-minded artists such as Bon Iver, The xx and Sigur Ros.
Parisian electronic trio dOP have been a leading force in the electronic community for over decade. Since 2007, their signature brand of experimental house and techno, borrowing elements from other genres such as hip-hop or rock and roll, has taken the European and International club scenes by storm. Rising to critical acclaim remixing for respectable artists such as DJ Koze, Phantogram, DJ T, DJ Hell, Damian Lazarus, Djuma Soundsystem and many more. Raking up 1.3 million views on their Boiler Room sets and 1.2 Million views on their rooftop Sonar set, dOP have also released numerous compilations, singles and as many as 28 EPs in their back catalogue through various praised imprints.
Anatoly Ylotana considers himself a shoegaze musician. Head of the Ylotana Project, an initiative set up to support and collaborate with like-minded musicians, he has a string of remixes in his wake, and as Sex of Insects, he recently shared the stage with ALT-J as their opening act in Moscow.
Sex Of Insects was formed in 2016, and combines the talents of Anatoly Ylotana (guitar) and Alexandra Bartashevich (vocals). Their bespoke sound is inspired by acts such as Frank Zappa, Led Zeppelin, Black Sabbath and more recently Underworld, Daft Punk and Danny Tenaglia and created using looper technology, effects and layered guitars, with almost a complete absence of synthesizers. After the success of recent releases 'I'm Full Remixes', 'I Can Hear The Light Remixes', 'I Can Hear The Acid Remixes' and 'All I Have A Know Remixes' and 'Not This Song Again Remixes', Sex of Insects has garnered the attention of tastemaker publications CLASH Magazine, Data Transmission, Konbini, Discobelle, Indie Shuffle, Electronic Groove, Clubbing Spain and Noctis Magazine as well as Youtube channels Deep Mix Nation and Madorasindahouse. Sex of Insects then went on to share stages with the likes of SURGEON, Lady Starlight, Hardware-Live, Gary Beck, Sterac aka Steve Rachmad, Shxcxchcxsh- Live, Black Asteroid, and µ-Ziq as well as RONE and Parra For Cuva.
Sex of Insects' latest single 'Om Nah Omn' kicks off with a western-inspired guitar riff; Scorched deserts, scorpions, rattlesnakes and skeletons all shimmer amidst Alexandra Bartashevich's hazy, psychedelic vocal work. The drive is intense, coupled together with a solid, energetic beat and mesmerizing textures. French trio dOP take this imagery and turn it upside down on it's own intoxicated skull; a potent bass pulse swims in all it's delicate, yet feverish percussive glory, feeding it back to the dancefloor. Swedish producer Sailor & I creates atmosphere like no other; lush soundscapes, reversed swells, firm vocals and '80s inspired arpeggios all build up to a sophisticated break of smooth basslines and concrete beats against melodious pianos and choppy vocals. Sex of Insects' own Anatoly presents his very own 'Pink Frost' remix; part industrial, part techno and experimental in nature – an inventive take on the original mix. 'Om Nah Omn (ONO Remix)' produced in tandem by Anatoly Ylotana with Thierry Tomas, proceeds with pounding beats, frigid textures and an astonishingly haunting atmosphere. This might just be the soundtrack to your dreams!