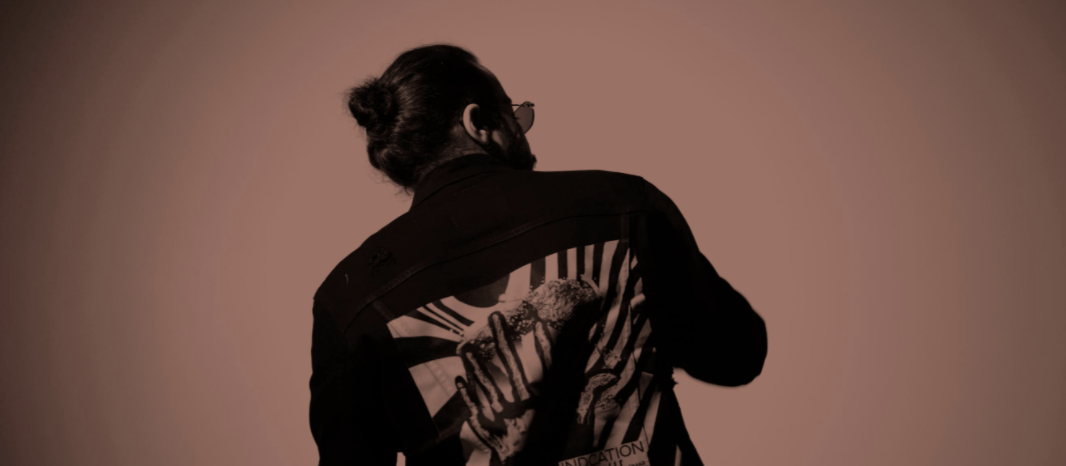 Omar Basaad Drops 17-Track Album 'MINDCATION' Via Coexist
Omar Basaad returns to the release radar with his much-anticipated 17-track full-length album 'MINDCATION'. The renowned DJ/producer's latest serves as his first sonic offering of 2022, and directly follows up hit singles such as 2020's 'Contra el Mundo' featuring Baad Bad and 'Without You'. Out now via the stalwart's very-own Coexist Records, 'MINDCATION' is available to listen to across all streaming platforms.
"MINDCATION is a reflection of the coexistence of cultures with different artists around the world; the album itself is a reflection on my music journey as a Saudi producer/DJ."
– Omar Basaad
Kicking things off, 'Crown' begins with light instrumentation, paired perfectly alongside a melodious vocal cut. A hard-hitting bass drop quickly follows, and sets the tone for the remainder of the nearly three-minute R&B-inspired track. The heartfelt lyricism present throughout genuinely encapsulates the frustration felt in a strained relationship between two individuals, in turn effortlessly connecting with the listener on a deep, emotional level.
'Dance For Me' is next, and serves as a wholly unique, different kind of tune from its predecessor. Instead, the single places a central focus on the positive aspects of a relationship between two people and the yearning to just dance with and love one another. In all, this prime follow-up's enticing dance-pop production elements aid in cultivating and conveying its profoundly prolific message.
The third song on the album sees Basaad re-working his first release, the 2009 masterpiece 'Nehaytenah Eh' featuring Hana. The newly-revised version leaves behind the decade-plus old dubstep elements, instead opting to feature updated production all whilst keeping the original Arabic lyrics intact. In all, the quintessential mainstage big room rinser boasts masterful synth manipulation and a unique Future Rave Saudi Sound that doesn't ever let up.
'POM' directly follows, and begins with a touching monologue — "This is not the last, this is just the beginning – we're going to make great things, you're going to be a big force in this music". The words of affirmation serve as a preview, leaving a lasting impression on the listener as they take in the beautifully pensive message at its core. Basaad infuses R&B here once again with ease, blending together the slower pace the genre is so well-known for with his signature electronic dance music sensibilities.
'Electric Lady' is next, and ups the ante tenfold. A fun rollercoaster of sound, it maintains the same high energy ever-so present within 'MINDCATION', and also expands upon the dance-pop genre Basaad champions with each release. A fun, lighthearted endeavor, it paints a vivid picture of what it's like to be fully enamored with someone, a truly magical feeling that translates flawlessly with his music.
'In Miami' takes the reins, and prominently features the vocal talent of multi-Grammy nominated singer/songwriter Jimmy Burney. The sprightly original production and its R&B vibe harken back to some of the album's earlier songs, a treat for any fan of the genre. Mixing together slower and faster paces, 'In Miami' is an enticing amalgam of sound that knows when and how to effectively touch the heartstrings of the listener.
'Zoom' continues the streak of featured vocalists, this time around audibly boasting the vocals of venerated rapper Chase. A hip-hop treasure, 'Zoom' starts off with glitchy sounds before introducing the flowing verses courtesy of Chase, who delivers bar after bar with a distinct ease. Overall, the track stands out from the rest of its counterparts as it kicks off the rest of the album's gritty ambiance.
The one-minute long interlude, 'Knowing', breaks up the first half of 'MINDCATION' from its remainder, providing a wholly atmospheric tone rife with brooding soundscapes and an enticingly mysterious quality.
'Treat' serves as the beginning of the second half of the album, and maintains the R&B-influenced slew of songs set before it. Hrtbrkfever's vocal is full of emotion, and relates to the lyricism present within the album's earlier tracks. A tense, uneasy relationship is detailed in-full, and features the multifaceted musician explaining how he doesn't deserve the love from his significant other.
'Crash & Burn' is up next, a hip-hop-leaning tune that sees established rapper Bobby Raps linking up with Basaad. The Minnesota-based talent has previously worked alongside the likes of The Weeknd, Wiz Khalifa, Lil Uzi Vert, and Trippie Redd, to name a few, and lends the same high energy on 'Crash & Burn' with Basaad.  The  Saudi musician places a strong emphasis on propelling the listener forward with propulsive production and a bevy of unrelenting bass before ending with a high-pitched, trippy vocal cut.
Australian rapper Eduard Luli keeps the same energy on 'Not Right'. Throughout the track's approximately three-minute runtime, one can hear Basaad's consistent, bass-forward sound paired with Luli's steady flow. A perfect combination, the tune sees both artist's coupling their styles together to form a hip-hop opus unlike anything else.
'Sky' pivots, circling back to the dance-pop energy present on tracks from the first half of the album. Variously-pitched vocals from A.Y help provide an atmospheric touch, one that is brought to life and fleshed out fully courtesy of Basaad's complementary production. A perfect mixture, the lively single is a great addition to the album.
'McLovin' marks a welcomed continuation of the dance-pop entries on 'MINDCATION', and also boasts a plentiful amount of synths and serrated sounds. The track makes one feel as if they were floating throughout space and time, a truly unique feeling not many songs can achieve so effortlessly.
'High Tech Low Life' is a smash pop hit featuring the vocal talent of Rey Khan. Released in October of last year, the song once again sees Basaad meshing together his take on electronic dance music with Khan's canorous singing abilities.
Last July's 'Busy Body' features Lagos-based Emmy Jhay, and begins with a larger-than-life ambiance, building up a rising tension before unleashing with bass aplenty. The Afro-dance offering stands out from the rest of the album, marking it as a unique, much-welcomed addition to 'MINDCATION'.
'Break It', the penultimate song on the album, features vocals from Dublin native J Fitz, and caps off the featured vocalists with a touching message. The slow pace of the pop gem goes perfectly with the leisurely tempo of Fitz's vocal.
'ADIO' closes the album with an exhilarating final touch that boasts various instrumentation alongside a chanting vocal cut, instilling an abundant sense of optimism and happiness in the listener.
ABOUT OMAR BASAAD – Omar Basaad is a Saudi Arabian DJ/producer who's been diligently honing his skills behind the decks and in the studio since his career debut a decade ago. Set apart from the rest of his peers, Basaad is a pioneering name in the Saudi electronic dance music scene, with his hit single 'Nehyatina Eh' serving as the world's first Arabic dubstep track. A huge feat in and of itself, he's also gone on to be the only Saudi to have ever graced the stages of both Tomorrowland and Creamfields. His 6-track 2012 'Vega' EP placed his unique signature sound on the map, and was quickly followed up with a hefty slew of highly-successful singles as well as his 5-track 2017 'Dichotomy' EP and 6-track EP, 'Blues Away'. 2014 saw Basaad becoming the first Saudi to be nominated for an MTV European Music Award in the category of 'Best Middle East' artist, a huge feat for any musician. His 2017 remix of French Montana's 'Unforgettable' has even been recognized via Billboard as one of the 10 best reworks of the song ever made.
Over the last ten years, the established musician's music has topped Saudi Arabia's iTunes chart multiple times and has been rinsed out across radio stations in Russia and Turkey, as well as other international territories. Beginning to DJ in his teenage years, he eventually would release his first official remix in 2008, the 'Electrofied Mix' of 'Vay Anam Vay'. Later, Basaad would go on to form Coexist Records, where he currently acts as label head and manager. Creatively, Basaad derives influence from his Saudi upbringing as well as his passion for modern-day dance music, producing a fresh new take on electronic music unlike anything heard before it. With his finger constantly on the pulse, he's consistently put out highly-anticipated driving remixes, EPs, and singles release-after-release, effortlessly solidifying his well-deserved spot in the realm of EDM whilst paving the way for aspiring Saudi producers.
A monumental release, 'MINDCATION' serves as a highlight of Omar Basaad's decade worth of hard work and dedication, all while showcasing the highly impressive skills the critically acclaimed talent has honed over the years both in the studio and behind the decks.