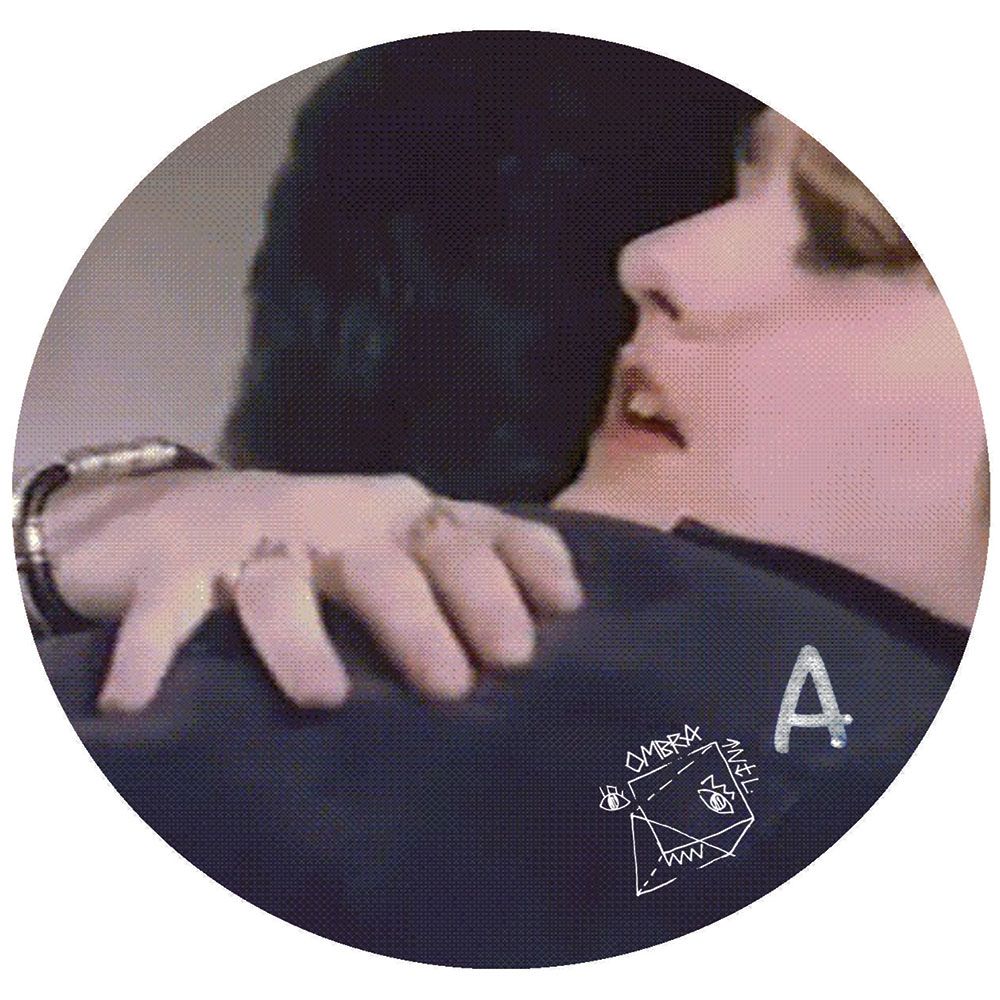 Various Artists - Ombra INTL 009
Enigmatic Berlin-based space-wave label Ombra International hits its 9th vinyl release with a brand new compilation of new wave, disco, and post-punk inspired cuts. Following on from Ombra INTL 008, which featured tracks from Mijo & Justine, Niv Ast, Skelesys, and Forty Fings Dynamo, Ombra INTL 009 finds the mysterious label once again bringing together a list of international artists hell-bent on exploring the weird and wonderful dark side of synth and guitar-based electronic music.
Parisian live act ORDER89 kick things off with the rowdy post-punk jam, 'Future'. The darkwave trio (of FLVN and Jordisorder fame) combine punk, industrial and experimental elements that build to a cacophony of psychedelic noisy guitars, crashing drums, eerie synths, rowdy vocals, and an ever-present driving bassline.
Next up, Curses –one of the driving forces behind Ombra International– teams up with ice-cold 'technodisco' duo Local Suicide for the slo-mo cut 'Who Cares'. Blending elements of coldwave and early EBM, the apocalyptic cut combines hypnotic rhythms, sinister drones, and bitter synth lines with ambivalent vocals that display a stunning indifference to the oncoming Armageddon. Hot on the heels of the release of Curses' debut album on Dischi Autunno in October of 2018, and recent releases from Local Suicide on Duro and Eskimo Recordings, you can expect more intoxicating collaborations from these two Berlin-based artists in 2019!
Mysterious techno-rock duo Dog.ma turn it up a gear on the B-side with the sleazy hit 'Warriors'. Combining the individual talents of house/techno producers Cisky andSoncini, the Dog.ma project allows the duo to operate within a broader spectrum of electronic music. Fittingly, with 'Warriors' the Parma locals blend glam guitars with dance beats, tom fills and Italo-arpeggios for a hot slice of 80s disco-rock.
The 80s vibes are kept alive thanks to fellow Italian Amarcord's hallucinogenic closing cut, 'Trees'. What begins as a subdued affair, with distant sirens and somber piano chords, 'Trees' quickly turns into a rolling, synth-driven, darkwave Italo slapper. The Miami sunset is conjured through a heated mix of guitar riffs, crashing snares and new wave synths. While 2018 saw Amarcord release on labels such as Aeonand My Favorite Robot Records, the mysterious producer/DJ closes out the compilation in a fashion fitting of Ombra International's reputation for embracing the darker side of all things new wave, electro, post-punk and disco.
Tracks from Ombra INTL 009 have been premiered by 44,100Hz Social Club, Les Yeux Orange, Melodic Diggers, and Sinchi Collective.
Full tracks, including the digital bonus 'Always Down' by Amarcord, are now available for streaming and sharing, here:
Tracklist:
01. ORDER89 – Future
02. Local Suicide & Curses – Who Cares
03. Dog.ma – Warriors
04. Amacord – Trees
ORDER89 socials:
https://soundcloud.com/oeightynine
https://www.facebook.com/OrderEightyNine/
https://www.instagram.com/order89/
Local Suicide socials:
http://www.localsuicide.com/press-kit/
https://soundcloud.com/localsuicide
https://www.facebook.com/localsuicide
https://www.instagram.com/localsuicide/
https://www.residentadvisor.net/dj/localsuicide
https://twitter.com/localsuicide
Curses socials:
http://www.cursesforever.com/
https://soundcloud.com/cursesforever
https://www.facebook.com/cursesforever/
https://www.instagram.com/cursesforever/
https://www.residentadvisor.net/dj/curses
Dog.ma socials:
https://soundcloud.com/ciskyvsdogmaitaly
https://www.facebook.com/dogmaitaly/?ref=br_rs
Amarcord socials:
https://soundcloud.com/user-572253535
https://www.residentadvisor.net/dj/amarcord
Ombra International socials:
http://www.ombrainternational.com/
https://soundcloud.com/ombrainternational
https://www.facebook.com/OMBRAINTERNATIONAL/
https://www.residentadvisor.net/record-label.aspx?id=15289
https://twitter.com/ombraintl