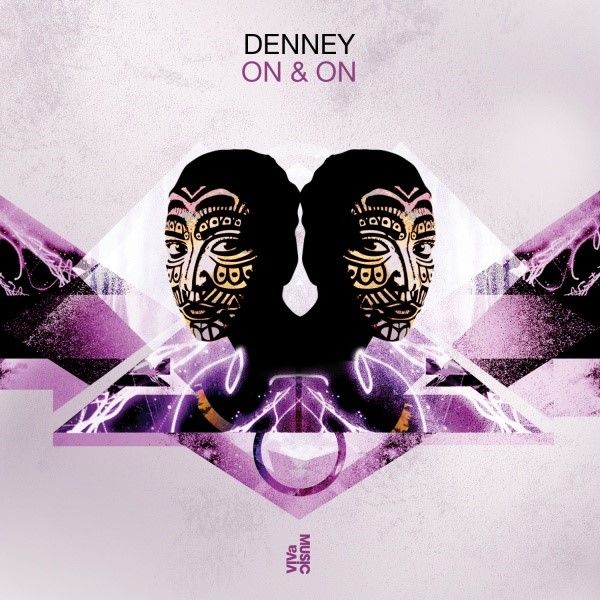 Denney - On and On
One of the biggest names of 2015, Denney is a deeply ingrained member of the VIVa family; from first releasing with the label back in 2012, to signing to VIVa MUSiC management last year and onto where he is today holding a highly regarded residency at VIVa Warriors in Ibiza. This latest EP on VIVa MUSIC 'On & On' features two acid infused original cuts, including stellar remixes from Monday Club, Justin Robertson and Waifs & Strays.
"Both 'On & On' and 'This Is Music' were made with the intention of being peak time records on an acid house tip. I wanted to create some party records that were both soulful but also had the 303 running through them. They have been tried and tested from BPM to Miami to Ibiza and have been doing serious damage in my DJ sets. I'm so happy this is my latest EP on VIVa MUSIC and there's also some killer remixes to go along with it!" – Denney

Title track 'On & On' delivers Denney's recognisable basslines, spacey FX and an exhilarating female vocal. Monday Club's remix shimmers with intricate percussion and Justin Robertson's Deadstock 33's remix strips the vocal and resets the bass. The second original track 'This Is Music' bounces with energy and pure sonic acid while Waifs & Strays on remix duty step into a deeper, groovy mix.

Denney first shot into the limelight in 2012 when Hot Creations released the massive 'Ultraviolet' and Mixmag named him a 'Future Hero', with releases following on 2020 Vision, Saved Records, VIVa Music and Hot Creations. 2015 has been a huge year with his 'Low Frequency' EP one of the top selling releases on Hot Creations, an Essential New Tune on Pete Tong's show and a string of Radio 1 appearances soon followed with the track now having entered the UK Singles Chart top 100. Denney has been part of VIVa MUSIC management since 2014 and his year has also held a highly regarded residency at VIVa Warriors in Ibiza.

Monday Club is Luke May & Paul Sidoli. They have a long, shared history of all things acid house and this new endeavour has led to releases on VIVa, ALiVE, Black Butter, Muzik Box and more. Legend Justin Robertson is a DJ and producer who brings with him a rich history as one of the creators of the electronic music scene. Waifs & Strays successful releases and remixes can be found on Hot Creations, Leftroom and Futureboogie to name a few.