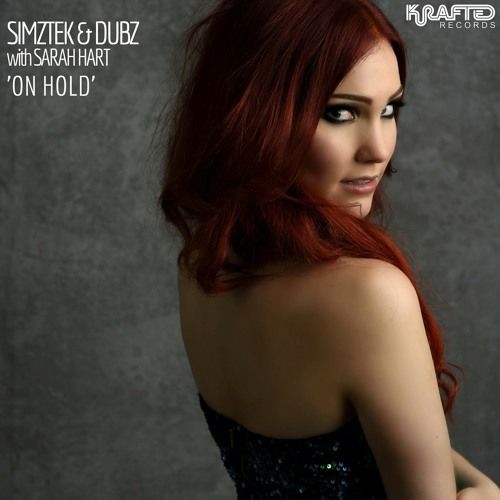 SimzTek,Dubz, Sarah Hart - On Hold
This track comes straight out of the SimzTek & Dubz Lab.
These guys are on a roll this year, with 'On Hold' certainly in the vibe that seems to be a very delightful habit for the duo. Already releasing on Krafted's sister label Endemic Digital and gaining support from the likes of David Zowie, Andi Durrant, Eat More Cake, Sonique, Maxine Hardcastle, Bronx Cheer, Micky Slim, Robert Van Ryn (Bonjax), Nick Hook, Paul Sawyer, Danny Slade, Dan Hayes, Danny O (Cafe Mambo Ibiza), Kel Sweeney & more.
This is their debut outing on Krafted Records.
Once again we are enlightened by the never unfamiliar chord progressions and appegiated layers cleverly structured to allow each intricate element stand out in their own frequency range.
Not forgetting the clever use of underlying but powerful baseline that is always unforgettable in anything these guys fuse together.
Adding the top line from singer, songwriter Sarah Hart which just finishes this off nicely.
This is one of those tracks that's going to be everywhere this summer.
Krafted Records:
Facebook: https://www.facebook.com/EJUnderground
Twitter: https://twitter.com/KraftedRecordsWebsite:
http://www.kraftedmusic.com/
Soundcloud: https://soundcloud.com/kraftedmusic
SimzTek & Dubz:
Facebook: https://www.facebook.com/SimzTeknDubz
Twitter: https://twitter.com/SimztekDubz
Soundcloud: https://soundcloud.com/imekubz