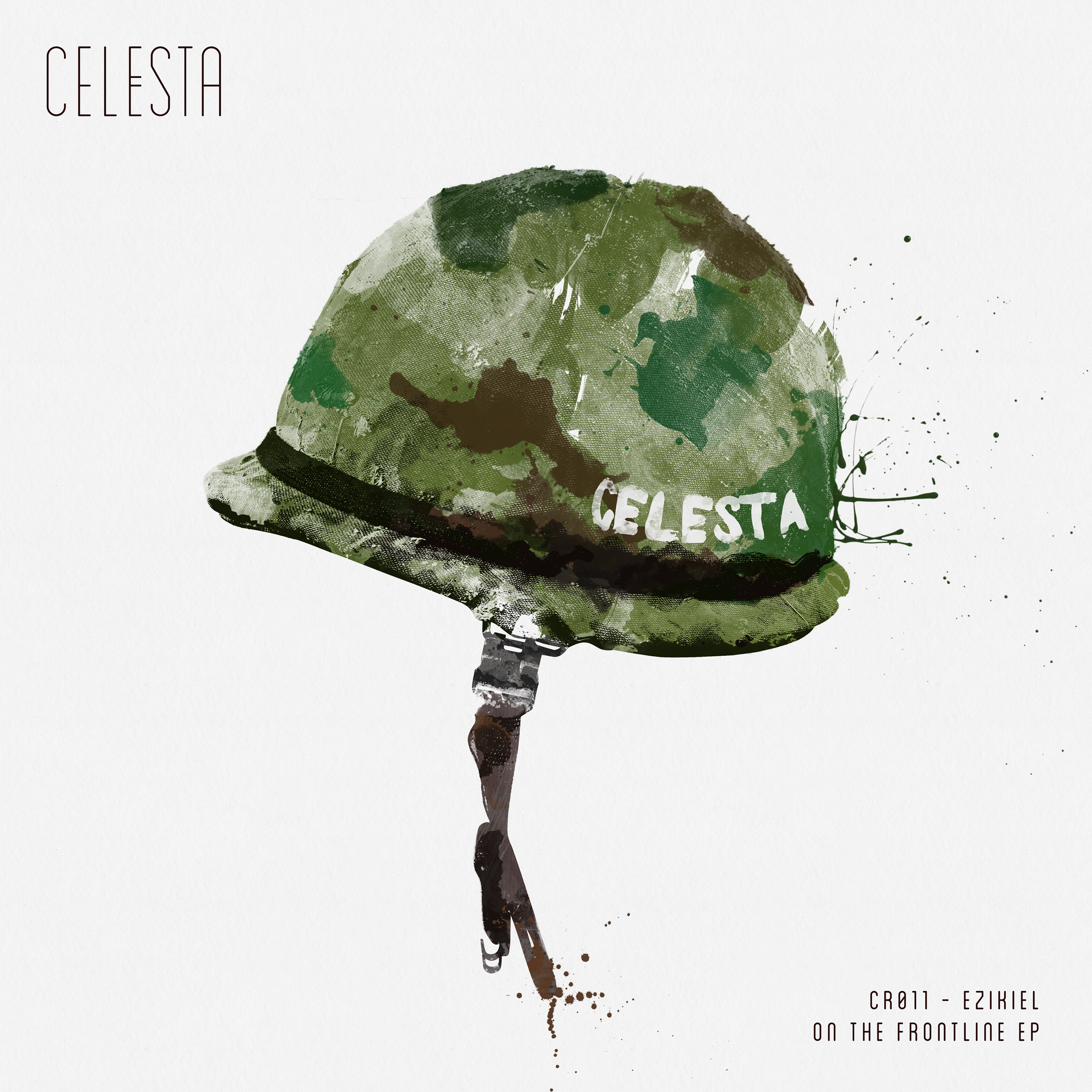 Ezikiel - On The Front Line EP
AJ Christou's Celesta Recordings delivers its eleventh release late August, Ezikiel's 'On The Front Line' EP.
Jamaica born Switzerland-based producer Ezikiel has steadily been carving out a name for himself in his hometown of Zurich and further afield across the globe, playing at revered nightclub's such as Hive and racking up releases on Luciano's Cadenza imprint and Italy's Tenax. Here though we see Ezikiel returning to AJ Christou's Celesta Recordings following his remix of R.A.W. in 2016, placing him alongside Neverdogs, Danny Ocean and Ray Okpara on the roster.
The title-track 'On The Front Line' is up first, a twelve-minute drum fuelled workout led by loose organic percussion and plucked string and horn melodies alongside chanting reggae tinged vocal stylings. 'Sentiero De Mi Vida' follows and retains a similarly latin influence rhythmically, fusing an amalgamation of organic tightly programmed drum hits with brass stabs and tension building atmospherics with a bumpy sub bass line.
'Lost In My Dreams' takes the lead on the second half of the package, tipping things over to classic house realms with swinging rhythms and hooky piano licks before 'Alarmism' flips to darker realms with murky resonant synth swirls and chugging bass creating a mind-altering closing cut.
Ezikiel's 'On The Front Line' EP is out on Celesta Recordings 29th August 2017.
Tracklist:
On The Front Line
Sentiero De Mi Vida
Lost In My Dreams
Alarmism