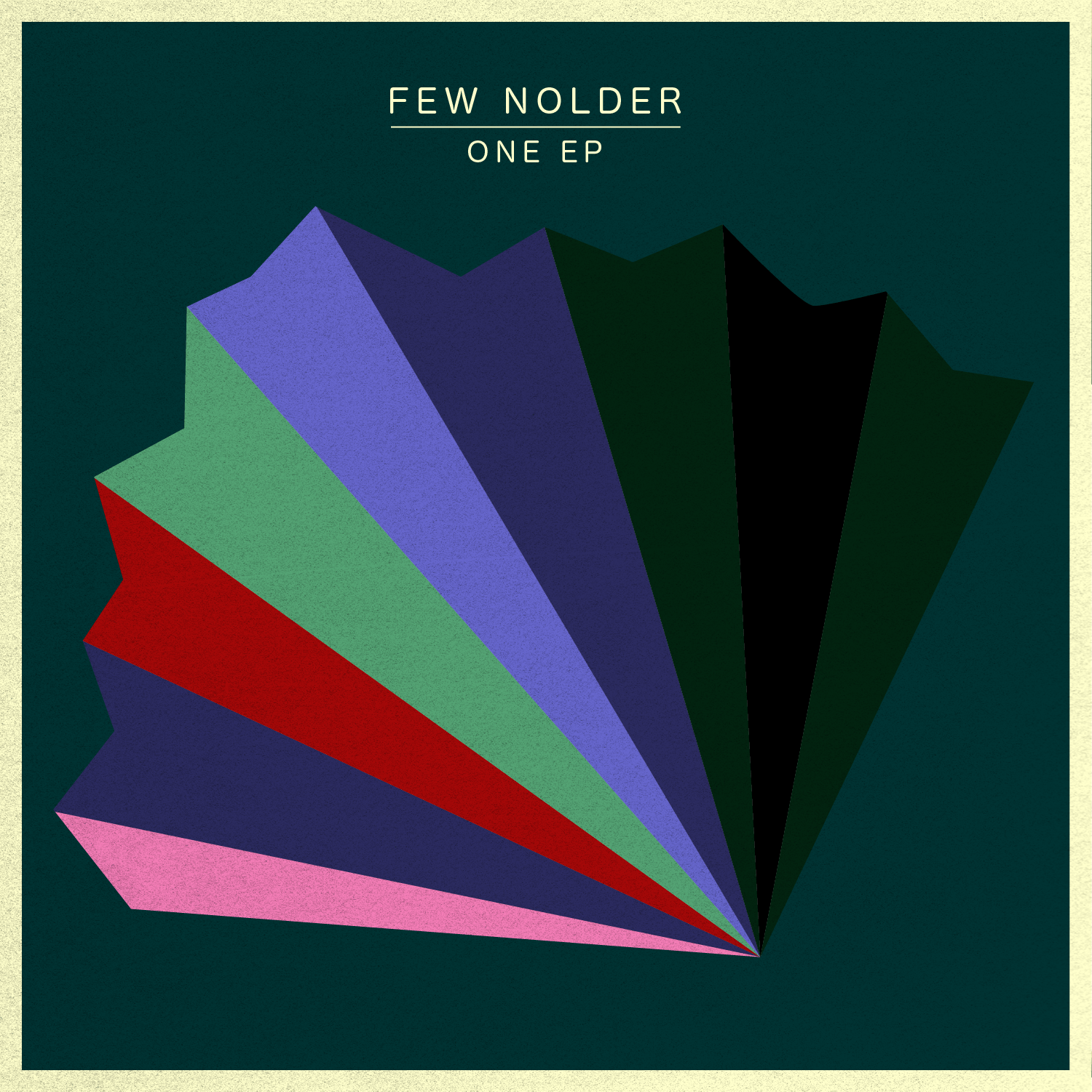 Few Nolder - One EP (inc. Karl Friedrich remix)
For its next release, the Needwant label welcomes Lithuanian artist Few Nolder, who serves up three sumptuous club tracks that are deliciously deep and emotive. A fine remix from German Karl Friedrich rounds out a brilliant package.
Few Nolder has been around and making headlines for a decade now. In his time he has released EPs and a full length on cult label Planet Mu as well as Connoisseur. This marks his Needwant debut and is another great offering that showcases the Lithuanian's sleek and subtle knack for crafting rolling grooves and starry melodic spaces.
The artist says of excellent opener 'One,' "it's imagined as something in the centre of a huge space, spreading powerful, triple trancey chord vibes all around". The resulting house track is awash with expertly crafted and treated chords that are manipulated and rotated, creating a never-ending feeling that slowly fades away, only to come back stronger once more. It makes for a thrilling listen that then gets remixed by Hommage and Kompakt artist Karl Friedrich. He takes it brilliantly deep, with a spaced out synth line and distant pads adding a sense of melancholy and majesty to the rich rubbery kicks.
Next up, 'Seven' is a perfectly peak time track. There is an enthralling repetitiveness to the bass and main melody as they play around like robots. With subtle, well placed pauses in between that trick you and play with you, it's a tantalising and trance inducing affair.
The magical 'Wisher' has a beautiful breakdown with cinematic vibes that is full of retro future aesthetics—metal percussion, horn echoes, floating '80s synths and epic bass. As its kicks roll on, you cannot help to get sucked in and fall under its spell.
For introverted moments of deep house and techno bliss, there are few finer EPs out there than this one.
Tracklist:
1. Few Nolder – One
2. Few Nolder – Wisher
3. Few Nolder – Seven
4. Few Nolder – One (Karl Friedrich Remix)