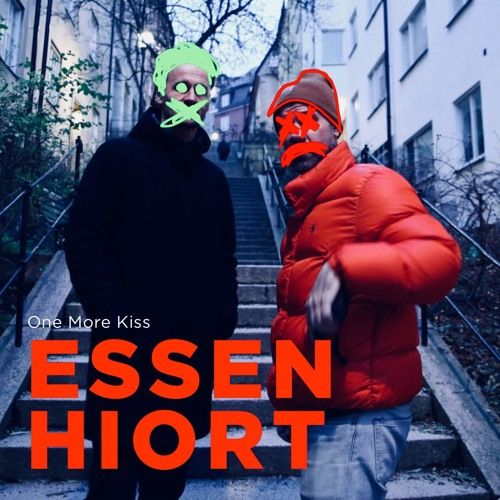 Essen Hiort - One More Kiss
Essen Hiort's 'One More Kiss' is the new single from the rising Swedish electronic duo, and continues the band's run of beautiful, electronic slow jams.
Essen Hiort's last releases, including 'Paradise' and 'Already Won' (also featuring La Luz) earned them reviews and playlist spots with Popjustice, Swedish national radio including P3, and a host of Northern Europe's biggest New Music Friday pop playlists. These releases were preceded by the duo's 'The Deeper End EP' – (which featured 'Kiss You Real Slow', 'Flowin' and 'The Tiger'), and Essen Hiort's debut single for disco:wax, 'Deep As The Night', the original of which came with a remix from Huxley.
With echoes of James Blake, SG Lewis, and Rationale, plus the Scandi-pop heritage of their homeland, Essen Hiort is a pseudonym for two talented individual artists/songwriters who are keeping their names under wraps (for now). 'Essen' is formerly a hip hop DJ known for playing Scandinavia's biggest clubs, who later turned to production and is now a Grammy-nominated songwriter. 'Hiort' comes from an indie rock background, having played in a famous 'Swindie' band (Swedish Indie, if you're asking), and with an extensive songwriting pedigree.
2018 will see further Essen Hiort releases on both Grind and disco:wax.
BUY/STREAM:
Spotify: https://play.spotify.com/album/2869qN8IlY4Kdj6VxYMI1X
iTunes: https://itunes.apple.com/album/-/id1356638449
Tidal/Wimp: http://listen.tidalhifi.com/album/85597769
Klicktrack music store: http://shop.klicktrack.com/525714