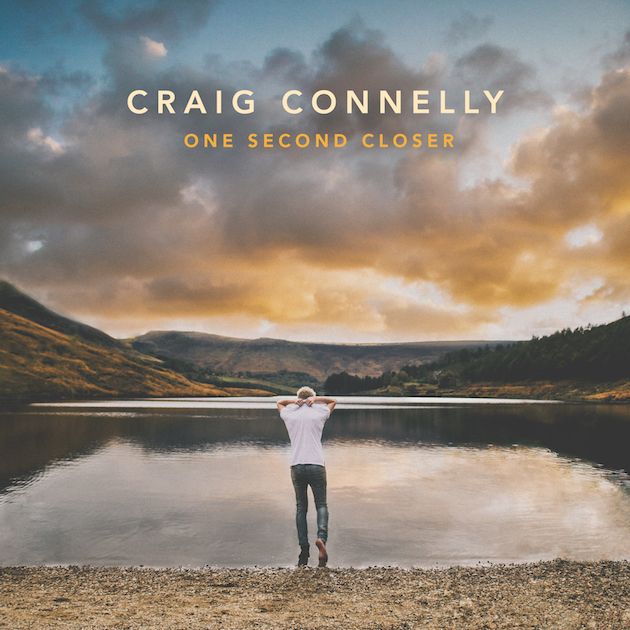 Craig Connelly - One Second Closer
Manchester DJ and producer of 11 Beatport Trance chart-topping singles, Craig Connelly (Garuda, Armada), will release his debut artist album "One Second Closer" on February 24. Comprised of 12 new tracks, including singles with Christina Novelli, Gavin Beach, Jessica Lawrence and Sue McLaren, "One Second Closer" delves deep into a medley of vocal Trance, Progressive House and pop, showcasing Craig's immaculate production and songwriting skills through a variety of melodic dance tunes that inspire from day to night.
Pre-order is available now, along with the release of lead single "How Can I," an ethereal trancer featuring Jessica Lawrence. Over the weekend, "One Second Closer" became the bestselling dance music pre-order album on iTunes in the UK and US.
"One Second Closer" marks a new chapter in Craig's career, as he launches Higher Forces Records, an independent label "with a music-first A&R policy focused on only the most moving and authentic records." Along with the label, Craig will be curating "Higher Forces Radio," a new podcast featuring the newest and best sounds in Trance, House, Techno and everything in between.
Tracklist
1 Alive
2 We Are feat. Emma Connelly
3 Light The Way feat. Kat Marsh
4 How Can I feat. Jessica Lawrence
5 Battleground feat. Dan Dobson & Elle Vee
6 Out Of Orbit
7 Stay feat. Jessica Lawrence
8 Black Hole (Reprise) feat. Christina Novelli
9 Elevate feat. Renny Carroll
10 Home feat. Sue McLaren
11 One More Shot feat. Gavin Beach
12 Small Box For A Big Man
CONNECT WITH CRAIG CONNELLY
Website: www.craigconnelly.net
Facebook: www.facebook.com/craigconnellymusic
Twitter: www.twitter.com/craig_connelly
Soundcloud: www.soundcloud.com/craigconnelly