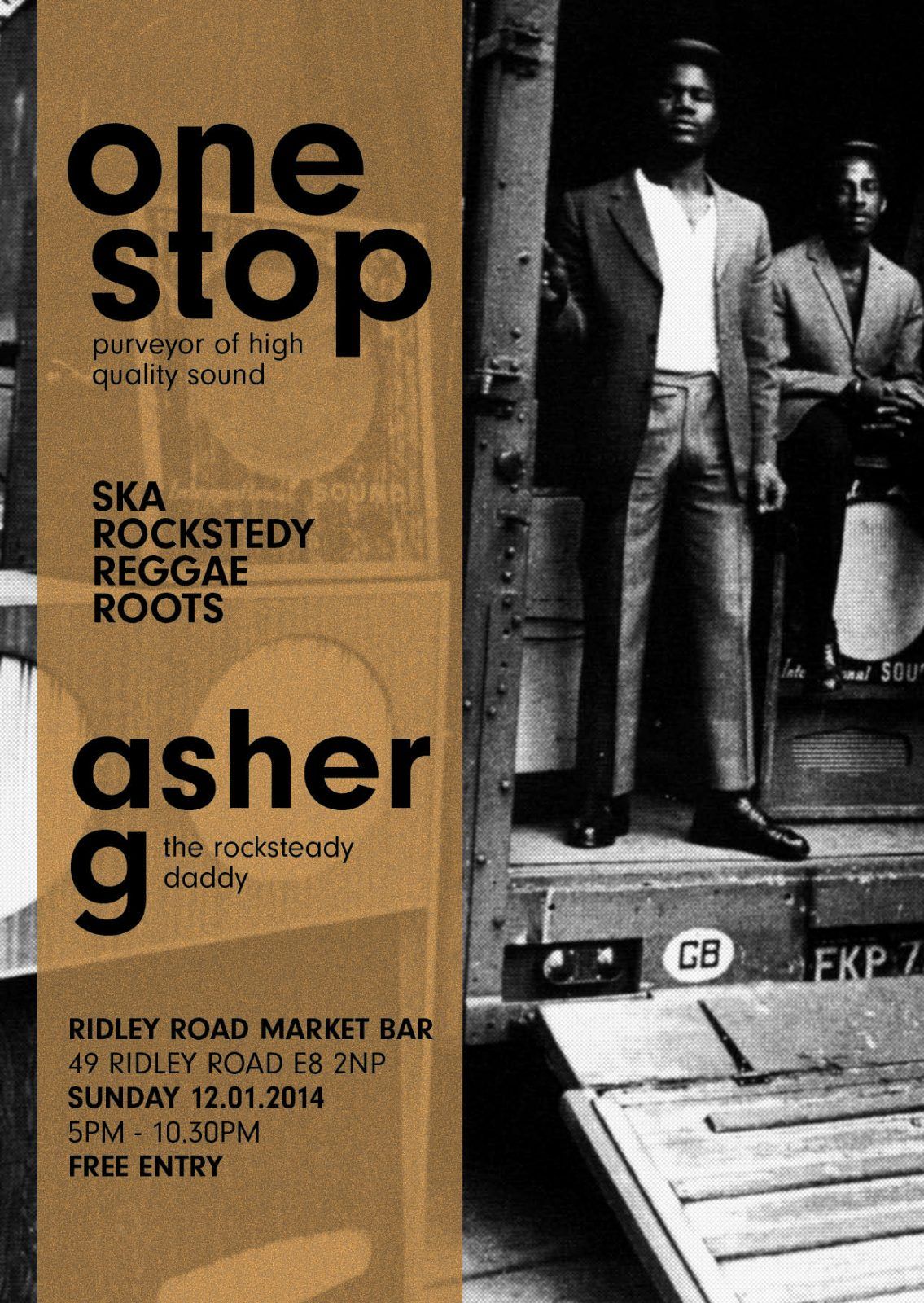 One Stop
A night which brings together a community with dancing, conversation & great music.
Caribbean Sounds from the 60's and 70's with a touch of Soul / R'n'B thrown into the mix.
All music played on original vinyl by your host Gio and his special guests.
Become a part of the community and make your way to the Ridley Road Market Bar . . .
. . . after all, it's just ONE STOP.
Ridley Road Market Bar (a.k.a Wu's) is known for its laid-back atmosphere. We offer the best in East-London vibes: Smashing DJs, delicious Slice Girls pizza and pretty awesome staff (ahem). And on top of all of that, it's always free to get in!
www.facebook.com/ridleyroad?ref=ts&fref=ts
@Ridley_RoadMB
Come early to avoid queues!