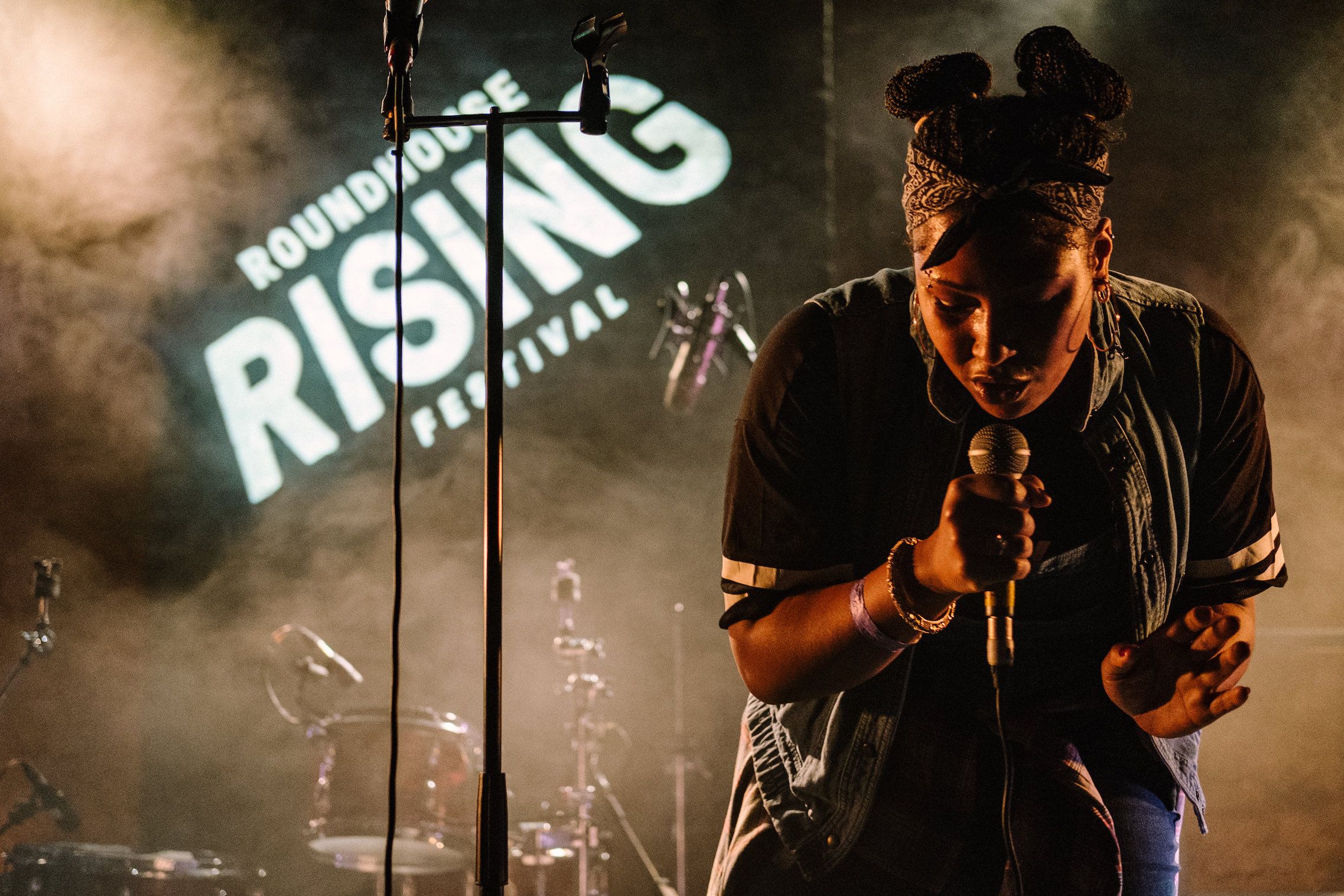 ONE WEEK TO GO : Roundhouse Rising
Roundhouse Rising begins next Wednesday night, the revered festival from London's iconic Roundhouse venue. Spanning 10 shows, the programme reflects the eclectic nature of the Roundhouse from hard-hitting grime to acoustic, unplugged rhythms. From LITTLE SIMZ: WELCOME TO WONDERLAND: THE EXPERIENCE, a whole day event curated by the North London rapper, to intimate shows from Jazz Re:freshed, Awate, 1XTRA X BBC Introducing, Blair Dunlop and more – there's loads to discover between between February 21st – March 4th 2018.
FINAL CALL FOR REQUESTS FOR REVIEWS, ACCREDITATION AND ARTIST INTERVIEWS, SO PLEASE GET IN TOUCH ASAP IF YOU'D LIKE TO ATTEND.
FULL SHOW LIST BELOW, CAPACITY ALMOST FULL FOR MANY SHOWS.
Roundhouse Rising Festival 2018, 21 February – 4 March
Wednesday 21st February || Rising Futures || Roundhouse
Thursday 22nd February || AWATE
AWATE – Turkish – The Last Skeptik
Sackler Space, Doors 7pm

Saturday 24th February || Artist Toolkit day
YouTube Space, Kings Cross || Doors 12pm

Sunday 25th February || Blair Dunlop (Headline)
Ailbhe Reddy – DM Farley – Saachi Sen (Support 3)
Sackler Space, Doors 18:00-21:30

Tuesday 27th February || JAZZ RE:FRESHED
Triforce – Ayo Saluwu and the Jazzadelics – Fred Fredas – Roundhouse Music Collective
Sackler Space, Doors 19:00-22:30

Wednesday 28th February || BBC1XTRA/Introducing
Dapz on the Map – Yizzy – Alicai Harley – Shivz – Mvngo & Lashes
Sackler Space, Doors 19:00-22:30, Free event
Thursday 1st March || RISING SOUNDS
Rising Sounds Album Launch featuring unsigned bands and artists who have taken part in our Rising Sounds Album project, working with a professional producer to record a track. Producers working on the project this year include Gaika (Warp Records), Bayoz Music (Giggs), Margot Broom (Fat White Family)
Sackler Space, Doors 19:45-21:30
Friday 2nd March || Rising Soundclash
BOSSY London – Girls Can't DJ – Prestige Pak – Resonate Sounds – JUDGES : Sian Anderson (1Xtra) | Laurie Charlesworth | Swarzy Macaly (KISS FM)
Sackler Space, 20:00 – 01:00
Saturday 3rd March || ROUND OUR PLACE : Rising Festival Producers Takeover
Jerome Thomas – Boadi and The Banku Powers
Sunday 4th March || Little Simz – Welcome to Wonderland Part II (Main Space)
Little Simz – Junglepussy – IAMNOBODI – Lioness – Ezra Collective – Tawiah – VanJess – Cleo Sol – OTG – McKay Felt – Corey Wash – DJ Miller
Main Space + other spaces, 13.00 – 23.00
Ticket prices:
Sackler space shows:
Pre purchased – £8 || On-the-door – £12
Main space shows:
Pre purchased – £25 || On-the-door – £30
Round our Place
Pre purchased £6 || On-the-door £8 || Combined day & night ticket £10
Industry tickets available – £5 (Industry to email [email protected])