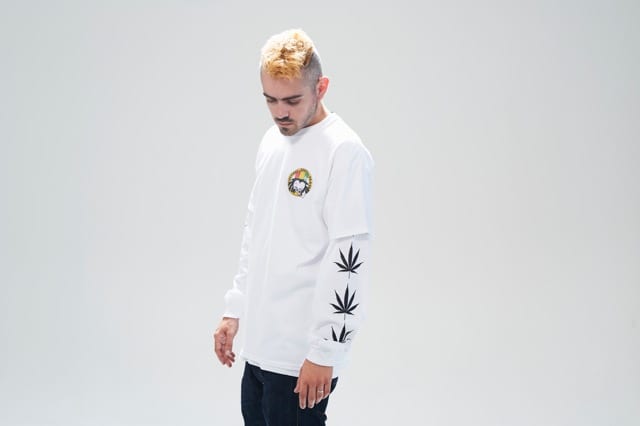 Oneman celebrates 400 shows on Rinse FM
Oneman has announced he will be reaching a landmark 400th show on Rinse FM on Tuesday, 17th May. From 7-11pm, he'll be joined by an expansive selection of special guests who'll be helping him celebrate live on air.
To tie into the celebrations, he'll also be giving away a selection of his favourite archived sets from his time on the station so far, which will all be made available to stream/download for free via http://smarturl.it/Oneman400.
Oneman became a permanent member of the Rinse family in 2008, and his weekly shows have featured a wide variety of guests. The selection of shows which will be available to download on his site take in appearances from Jackmaster, Todd Edwards, Ramadanman (Pearson Sound), D Double E, Jammer, Hatcha, Visionist and more, whilst also referencing standout live DJ sets and shows from both Ibiza and Notting Hill Carnival.
"Rinse was a pirate station that was out of my radar zone as a teenager. I grew up in deep South London, so it was a tape swapping culture.. My first memory of Rinse FM was probably 2000/01, I was in the school canteen and my friend Randy (MC Kiss from Red Alert Crew) came in with a tape he swapped with a guy from East London. These times there was no podcasts, no online radio, no mix tapes or albums. Pirate Radio was our culture, tapes were like gold dust.. So he pops this tape in my Walkman and says 'listen to this yout, he's our age' . It was Dizzee Rascal and Slimzee on Rinse, I still remember pressing play… 'Keep vigilant, keep on guard, we chuck grenades at Scotland Yard'… From that point on I was obsessed with what East London, and more specifically Rinse FM were doing.
Being on Rinse FM is an honour as a DJ; it's a chance to play the people music that I want them to hear, now on a worldwide scale. Pirate Radio was very much a community thing, now Rinse is an international brand. I'm happy to support and be a part of their movement, with it's legacy in what I grew up with.
Big up Geeneus who I look up to a lot. Absolute grafter." – Oneman
About Oneman
Whether through his acclaimed mix CDs, FabricLive 64 and Rinse 15, his fabled sets for Boiler Room, back-to-back festival sets with Jackmaster as Can U Dance or opening for renowned live dance acts like SBTRKT and even Major Lazer, Oneman has established himself as one of the UK's most accomplished and versatile selectors. Touching on everything from garage to hip-hop to grime, his mixes – both in the club and on iconic London station, Rinse FM, where has held down a weekly show since 2008 – have served as a vital reference point for those looking to get to grips with UK underground music.
For more information on Oneman, please visit
https://www.facebook.com/thedjoneman/