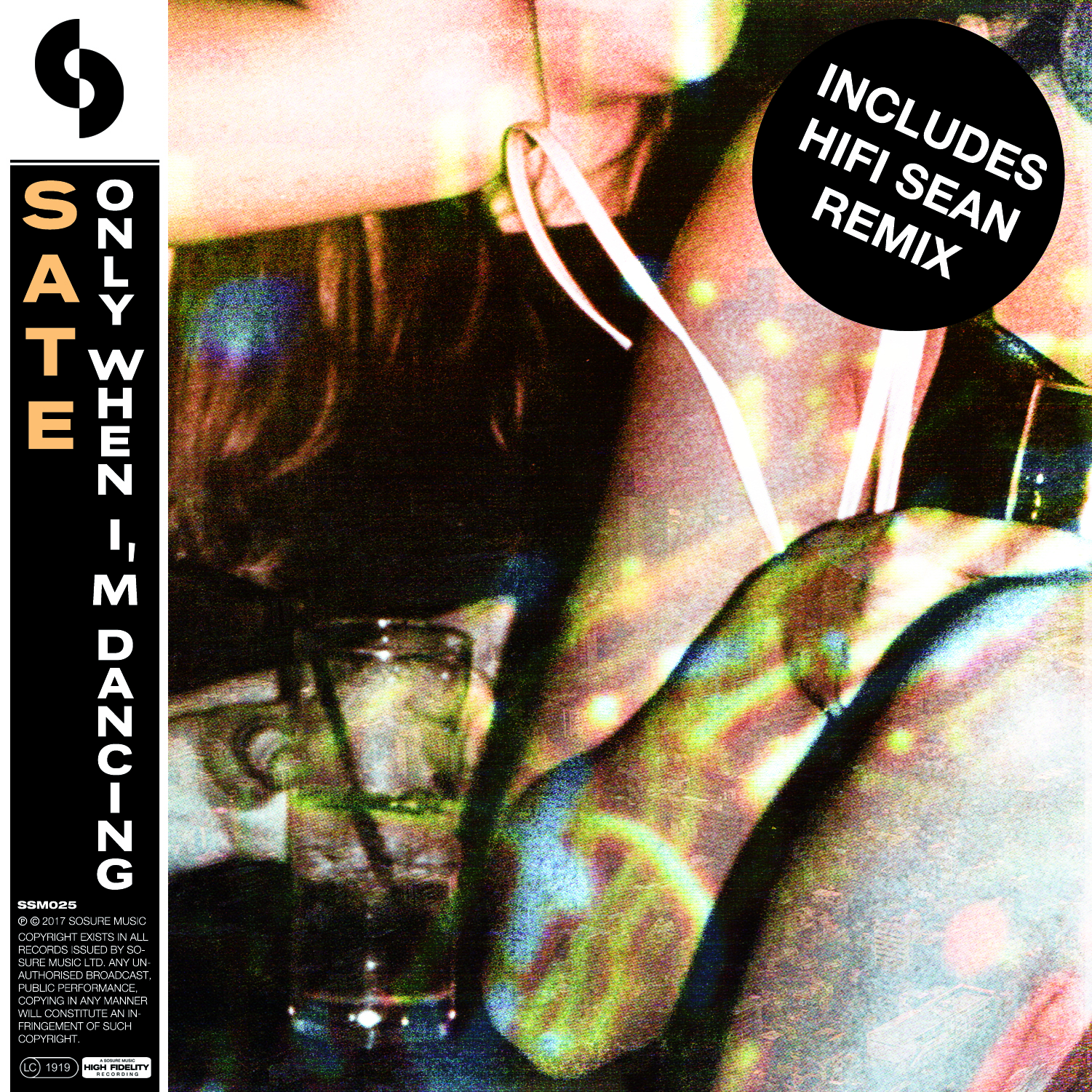 SATE (Terry Farley & Shovell) - Only When I'm Dancing
This June will see SoSure Music return with 'Only When I'm Dancing' by SATE, a collaborative project between Terry Farley and Shovell.
London's SoSure Music has been a purveyor of authentic house music since its inception a few years ago, with label co-founder Hollis Parker delivering raw, soulful and jazz infused house music and a selection of projects already in the back catalogue from UK House stalwart Terry Farley, such as his Fall Out project alongside Stretch Sylvester and his EP alongside Severino and Roy Inc in 2016.
Here we see Terry Farley returning to SoSure with yet another new guise, this time round working alongside percussionist and M People member Shovell to deliver a hypnotic slice of organic house music with a sprinkling of nostalgia. The original mix of 'Only When I'm Dancing' takes the lead and via intricate rhythms and an amalgamation of snaking synth leads, choppy bass hits and tribal tinged vocals.
HiFi Sean's interpretation follows and reworks the original with a deftly flowing live feel via funk-infused guitar licks, wandering bass and dynamic sweeping synth whirrs before the 'Beats Mix' closes out the package, and as the name would suggest laying focus on the detailed drum programming and evolving atmospherics.
SATE's 'Only When I'm Dancing' is out on SoSure Music 5th June 2017.
Tracklist:
1. Only When I'm Dancing
2. Only When I'm Dancing (HiFi Sean Remix)
3. Only When I'm Dancing (Beats Mix)