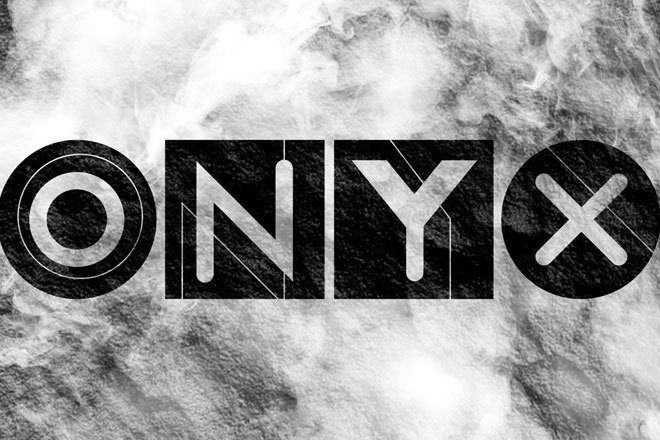 Onyx Ibiza Opening Party Deets!
ONYX continues to surprise with its innovative project at Space Ibiza this summer. Having already wowed us with a stellar programme that boasts 16 exclusive performances, 15 live acts and 10 Ibiza debuts, from some of the finest high octane techno artists from across the globe, ONYX will also be curating a visual production never seen before on the Main Terrace of Space Ibiza.
Charged with creating this unique visual experience is Visual Effects Artist, Kaine van Riel, from the revered production specialists, Made Up.
Speaking excitedly about the challenge of turning Mikaela's new ONYX concept into reality:
'ONYX already had a very strong existing visual styl,e when we took-on the project, which definitely made it a lot easier to achieve what Mikaela was looking for. Powerful black and white imagery; capturing oily liquids, and music production equipment against an audible backdrop of 'No Nonsense' techno associated with what is going to be the line-up of the year.''
In order to match this level of energy within the event production, Made Up Ltd's design team have opted to follow up in a minimalist stark contrast of black and whites. Alongside 3D projection mapping designed to silhouette the dark and underground theme of the night.
Made Up have created a hanging lattice of 16x 4 metre LED straights throughout the ceiling of the Terraza. This lattice of LED bars are connected to a central control position using Resolume 5. This central control position will be projecting video on to a rock form surface behind the Terraza DJ booth via two 5k lumen projectors. Meanwhile this same video output will be directly converted into DMX signals which drive the LED ceiling using 16 universes of DMX via Resolume & Art-Net. Harmoniously creating a synergy of light and video which will be hard to ignore.
Still unfulfilled: Made Up Ltd's design team have produced 6 hanging cages of video totaling 54 panels to hang throughout the Terraza to add the extra Oomph to those hard-hitting drops we know ONYX's headliners are capable of. Sticking to tradition we shall be implementing our own customized DJ visuals on the Terraza's in-house rear wall to ensure everyone knows which DJ is dropping the bangers at that exact moment!''
All in all then, it promises to be a futuristic and conceptual show that will take Space's Terrace to new levels.
On Monday 27th Space Ibiza's doors open for the most anticipated -and most talked about- techno party of the season, with a line up that perfectly sums up what ONYX has prepared for the next 12 weeks:
MAIN TERRACE
FROM MIDNIGHT
Known as the room with one of the best sound systems in the world, the Main Terrace opens its doors to DAVE CLARKE -who hasn't played in Ibiza for quite a while and is lineing up for the first of his two sets across the ONYX season -, REBEKAH and her industrial Birmingham sound, BENJAMIN DAMAGE LIVE, the resident MIKAELA and the exclusive performance for the first time on the island from the most expressive couple in techno: SURGEON & LADY STARLIGHT.
SUNSET TERRACE – IN ASSOCIATION WITH MIXMAG
FROM 8PM
Reserved to explore the nuances of techno, ONYX presents a parallel line up for the room where Space Ibiza's history began. Described by Mixmag as "probably the techno page's most regular contributor", HARVEY MCKAY will play his first of three sets on Monday 27th exclusively on Ibiza, joining one of the mythical urban DJs from the French scene since the mid 90s: OXIA. DON TOWNSEND & MIXMAG ALLSTARS close the line up.
MONDAY JUNE 2TH
ONYX OPENING PARTY!
EXPLORE THE DARKER SIDE OF MONDAYS THIS SUMMER AT SPACE IBIZA
FOLLOW THE PROGRAMME AT WWW.ONYX-IBIZA.COM
*FREE ACCESS FOR IBIZA RESIDENTS. 27 YEARS OF SPACE IBIZA!