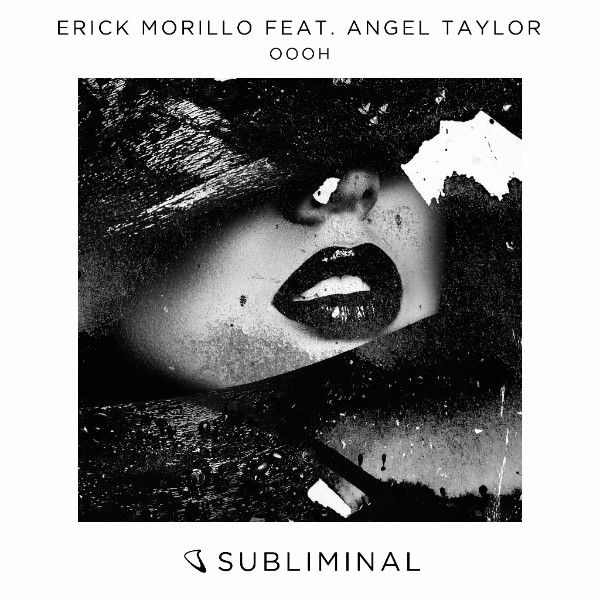 Erick Morillo feat. Angel Taylor - Oooh
Subliminal Records head honcho Erick Morillo returns with a brand new release 'Oooh,' out now. Following Erick's release 'Better Life' with Junolarc, DJ Eako and Miss McClore last month, 'Oooh' explores a lighter sound while effortlessly walking the lines of atmospheric house and darker underground elements. Featuring Angel Taylor, the rising singer lays down sultry vocals on top of Erick's hypnotic production. Teaming up again since their collaboration 'Lost In You' was released last year, 'Oooh' proves once again they make an unstoppable team.

Having sparked an interest in DJing at only eleven years old, Erick Morillo is now a platinum-selling artist with globally chart topping releases including 'Reach,' 'Believe,' 'Do What You Want' and 'I Feel Love.' Raised in Colombia, then New Jersey, Erick grew up with an eclectic variety of music influences ranging from Latin rhythms to reggae to hip hop. These influences shined through on his smash hit Reel 2 Real's 90s dance classic 'I Like To Move It' that was featured in both Madagascar movies. Morillo's non-stop DJing schedule has seen him cross the globe playing renowned clubs and festivals including Ultra Music Festival in Miami, Pacha in Ibiza, Marquee in New York and Avalon in Los Angeles. Erick Morillo recently released 'Thunder & Lightening' with Eli & Fur, 'This Is How We Do It' with Junolarc and 'Better Life' with DJ Eako, Junolarc & Miss McClore on Subliminal Records earlier this year.