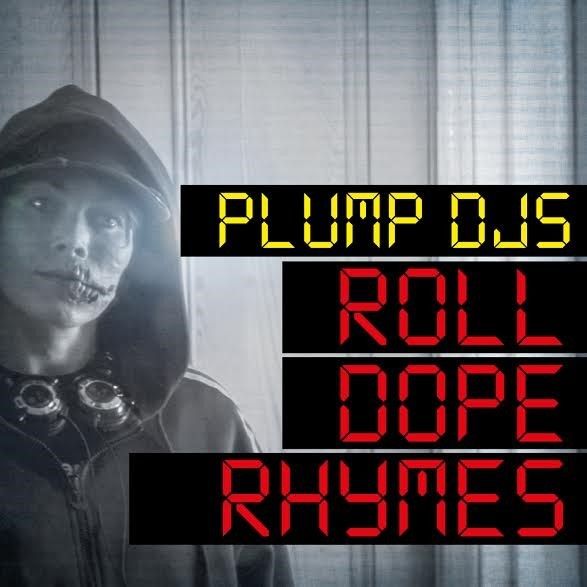 Plump DJs – Roll Dope Rhymes
Plump DJs release brand new single 'Roll Dope Rhymes' which is a funk fuelled summer sizzler laden with vocal hooks, tasty electro synth driven inflections and heavy basslines
Plump DJs don't keep still! Over the last twelve months the production duo consisting of Lee Rous and Andy Gardner famed for being early pioneers of breakbeat have toured Australia, the Far East, Canada, USA and Europe including residencies at XOYO and The Nest in their home city of London. In addition to the heavy touring they also set up their own Grand Hotelmlabel and launched tracks such as 'Hammer House', 'Super Imploder' and 'Skylon' to the underground which ended up gaining support from the likes of BBC Radio 1's Annie Mac, A-Trak and Porter Robinson.
It's now time for the next episode of Plump DJs, which sees them release the infectious full blown bass heavy 'Roll Dope Rhymes' which is a huge slice of what the duo call call "Deep Space Disco". This record has real cross genre appeal, nodding effortlessly to the duo's funk based past whilst remaining forward focussed in its style, taking influence from the New Disco and House sounds that Lee and Andy are currently inspired by. It's a nod to Plump DJs' past but a scissor kick to their future which will see them release a series of brand new singles in 2014 culminating in a new album release.
'Roll Dope Rhymes' is just the start of their new musical output and is accompanied by a beautifully shot dystopian music video featuring a lone character wandering the streets of London after some kind of nuclear disaster leaves the city completely empty. The disfigured protagonist has one thing to keep her going in this bleak city and that's 'Roll Dope Rhymes' but will that be enough? Watch the video now.


PLUMP DJS TOUR DATES
25th July 2014 – Secret Garden Party, UK
8th August 2014 – The Nest, London, UK
15th August 2014 – Paradise by way of Kensal Green, London, UK (Alternative Disco Set)
16th August 2014 – Beats & Swing, The Wedgewood Rooms, Portsmouth, UK
3rd October 2014 – Fat n Funky, Subtone, Cheltenham, UK