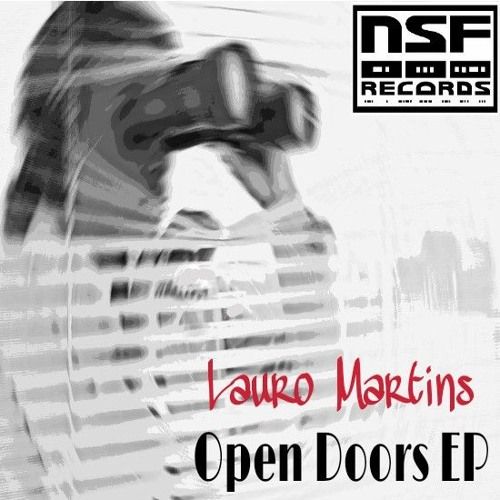 Lauro Martins - Open Doors EP
Northern California label Not So Fast Records bounces back with a slammin' new release from the Brazilian-born / Golden State-raised Lauro Martins. His Open Doors EP transmits his dark, pounding house music sound out of unsuspecting speakers and confidently onto underground dance floors.
Using an array of music hardware – from vintage to new-school synthesizers and drum machines – Lauro has created a trio of gritty, rough-at-the-edges tracks that bristle with tech house energy and deep house grooviness. "Creep & Crawl", "1991", and the EP's title track all convey peak after-hours moments, serving as effective set-builders for tough and tight DJ sessions.
NSF label boss Naz and Voluptuous Records' own EZO contribute compelling remixes, offering psychedelic effects and meaty bass lines to augment the originals. It's time to get down.
Label and Artist Links:
www.soundcloud.com/NSFrecords
www.soundcloud.com/lauromartins