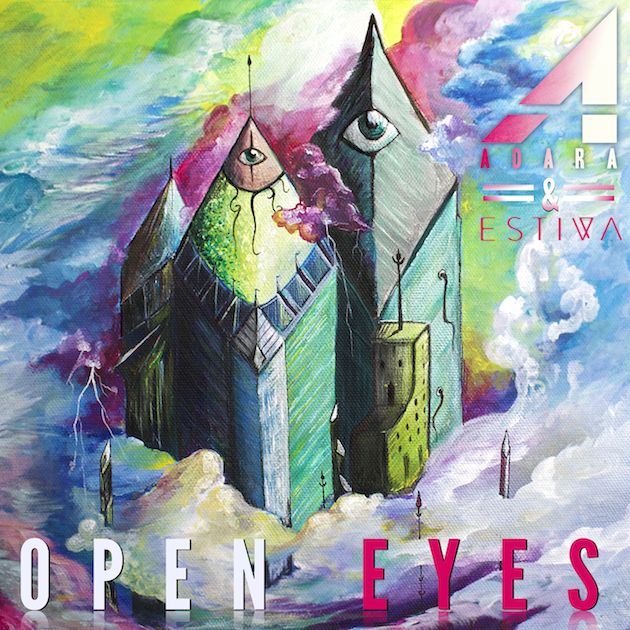 Adara - Open Eyes
She's made her mark as one of EDM's most unique and vibrant forces and now singer-songwriter Adara is on the verge of releasing her first solo EP. But first, she gives us a taste of her upcoming music with a new single called "Open Eyes," which was co-produced by Estiva, Shanahan and Ross Lara.
"'Open Eyes' is a song about rediscovering the space in which you stand. It's an invitation to break away from the mundane and dive into the unknown. I see this world as a beautiful and magical place and I really want other people to see that with open eyes," says Adara.
As colorful as the voice attached to it, "Open Eyes" is an upbeat dance track that blends the best of all EDM genres and instills a sense of hope through its inspiring lyrics. "We can't waste our days stuck inside the same routine, walking down the same path," Adara reiterates. "As the song says, 'Baby you're a shining soul in a universe of molecules.' Don't be afraid of what we're made of…EMBRACE IT."
From her chart-topping tracks with Shogun, LTN, K-Theory, The Spacies and more, her songwriting accolades debuting at #3 on the World Billboard Chart with K-Pop star Luna on SM Entertainment, and her own discography of over a dozen solo tracks, Adara's free-spirited vocal talents have been beamed across the spectrum of dance music. Her debut EP AfterGlow will be released on October 24.
CONNECT WITH ADARA
Website: http://adaramusic.com
Facebook: www.facebook.com/adaramusic
Twitter: @adaramusic
Soundcloud: www.soundcloud.com/adaramusic
Instagram: www.instagram.com/adaramusic