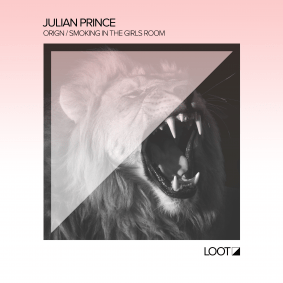 Julian Prince - Orign
The force behind the SXM Festival and an intrinsic part of Montreal's thriving nightlife, Julian Prince makes his Loot Recordings debut with a massive two track release that includes a Daniel van der Zwaag remix.
As well as being one of the team behind the Caribbean festival paradise that is SXM, Prince has been releasing slick house and tech on labels like Mile End, Nurvous and Kindisch. He has a widescreen, always slick and innovative sound that is influenced by growing up in North American clubs like Twilo and Stereo.
The title cut 'Orign' is an extreme, dark trek that's potent and uniquely sublime. This twisted powerhouse chugs along to a thick, organic bassline that's layered with emotive strings, synths and desert-like vibes. It's weird in all the right places and is something special that'll make those far out moments on the dance floor even more sensational. Amsterdam's Daniel van der Zwaag delivers a dreamy, light-hearted interpretation of the track that perfectly reinvents the story, but pays homage to the spirit of the original in his own fantastic fashion.
Last of all, 'Smoking In The Girls Room' is a slow burner that's driven by a deep, lush groove and intense bass line. Swelling synths and ethereal vocals add to the moody atmospherics, making this a thrilling, emotionally-charged slice of modern day dance music.
This is another fresh and forward looking EP from the always on point Loot.
Tracklist:
01. Orign
02. Orign (Daniel van der Zwaag Remix)
03. Smoking in the Girls Room