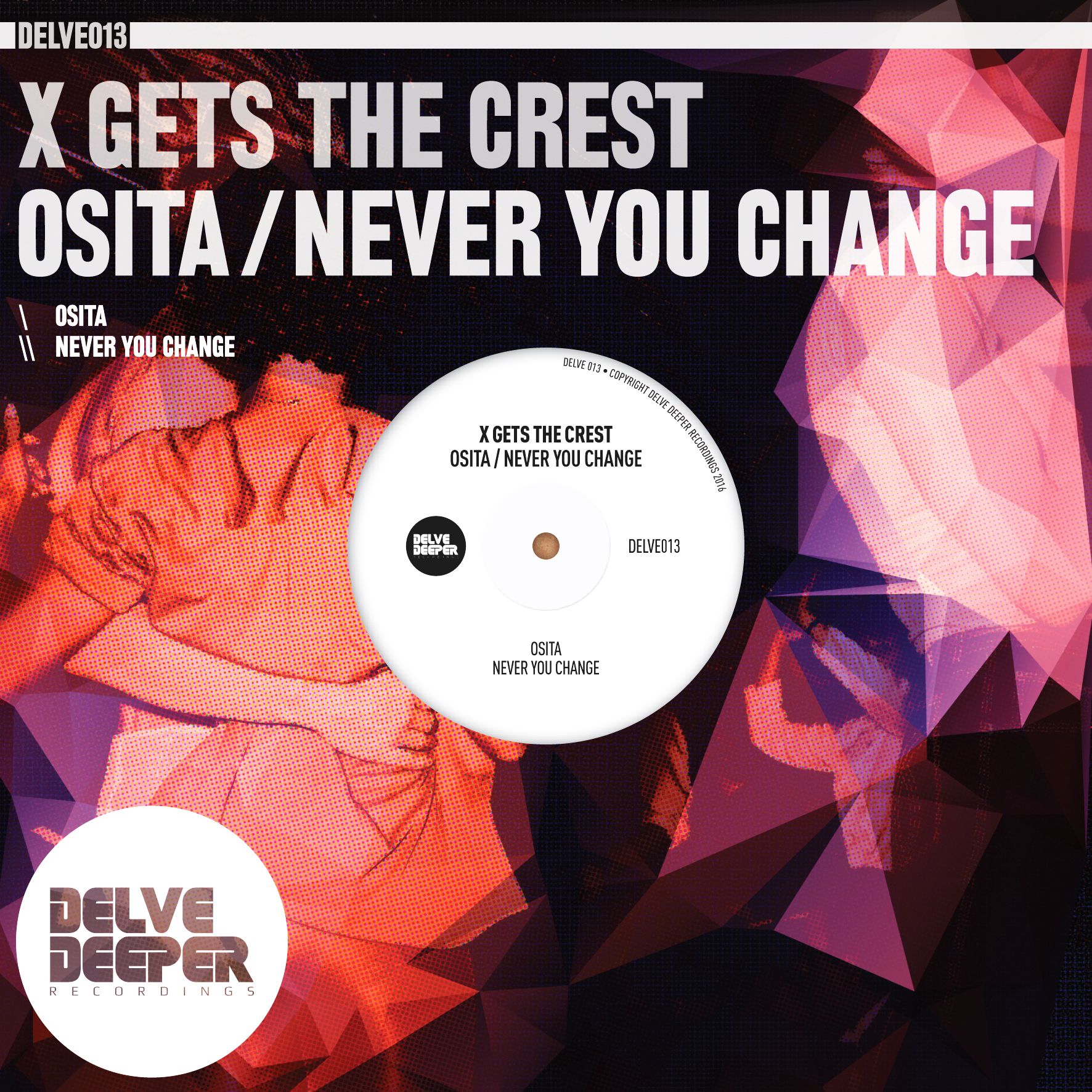 X Gets the Crest - Osita & Never You Change
Sheffield label and party Delver Deeper proves 13 needn't be unlucky with a standout new EP from fast rising star X Gets The Crest. The tidy two track package follows on from jams by artists like Jay Tripwire, Brett Johnson and Groove Assassin and continues to mark the Northern label as an essential modern outlet.
X Gets The Crest is George Hilton, a producer from London who has impressed with releases on Audaz and remixes of Phasen that picked up support from the likes of Bondax. He has a wide remit that touches on genuinely different styles of dance, and this new EP is evidence of that.
The brilliant 'Osita' has an infectious swagger to it that is naughty and nasty. Bumping drums and Afro rhythms percolate under big bass notes and ad libbed vocals. It's a party starting house tune for dancefloor destruction.
The other fresh original here is 'You Never Change,' a completely different type of track, but one that is just as impactful. This one is a smoochy and romantic deep house roller with vibing mid tempo drums that make you want to loosen your limbs. Colourful perc, steamy vox and woody xylophone all add charm and authentic funk to the beat and round out a devastating package that excels in two very different ways.
Tracklist:
1) Osita
2) Never You Change