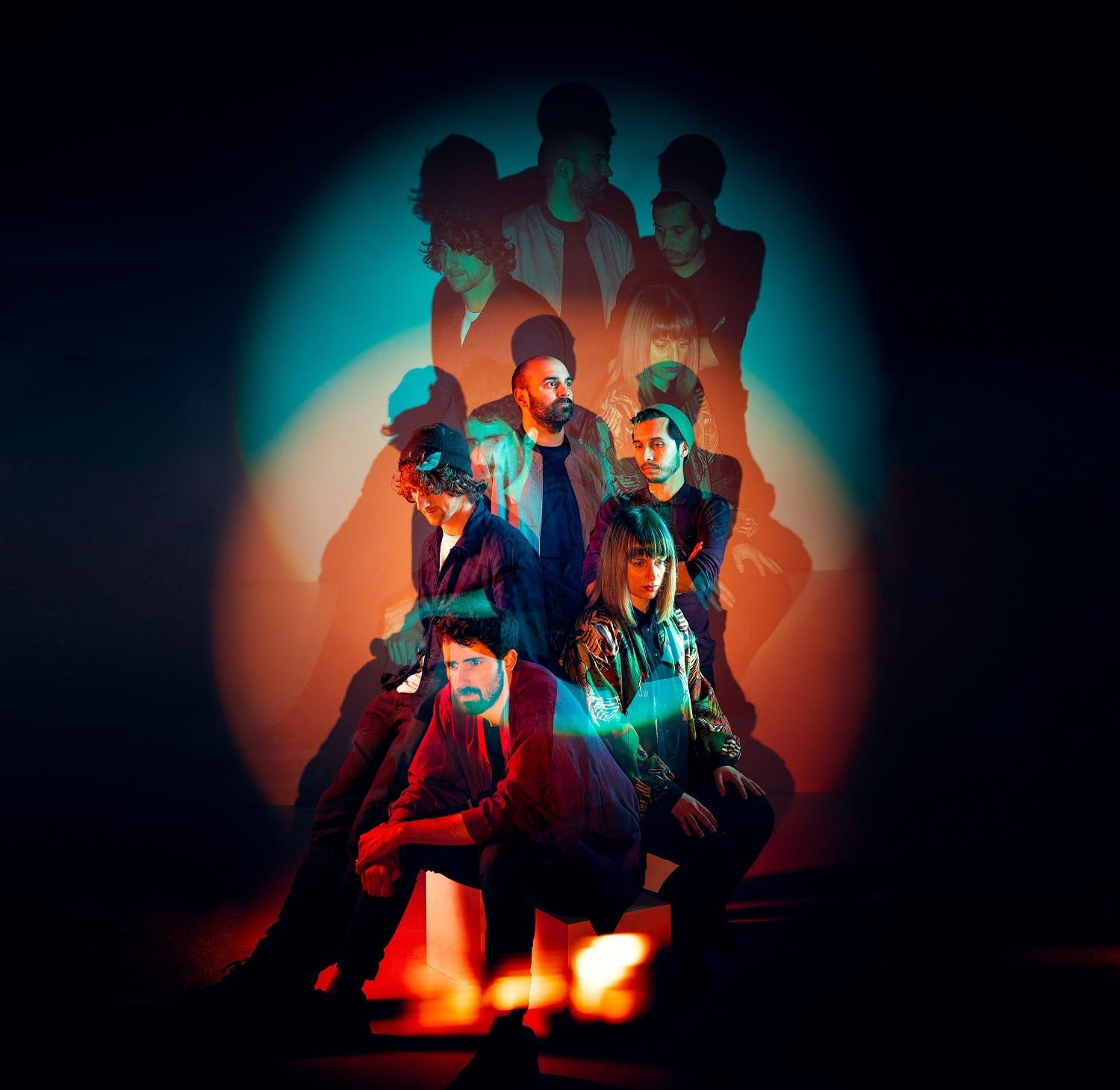 Otherworldly electronic jazz quintet Kinkajous release debut album Hidden Lines
Cosmic quintet Kinkajous announce their debut album, Hidden Lines, a sonic foray into the world's invisible echoes, reflecting through memory and experience.
A compelling mix of tonalities and influences, drawn from their London home, Kinkajous have condensed their diverse experiences from across the artistic spectrum – orchestral to jazz, world and electronic – into a transcendental exploration of sound and time.
Commenting on the album, the band said, "Hidden Lines has been a sculpting process, an ever evolving flux. It has been a constant search through a world of possibilities, discovering infinite layers as we reminisce on fading memories."
Ethereal and ephemeral, powerfully emotive tracks like Dotah and On Hiatus erase the experience of time through hypnotic, subdued sax and fleeting blasts of keys. A triumphant energy radiates from Black Idiom Pt.2 and Loke, with the swelling subtleties of Bear of Paradise detailing Kinkajous' absorbing and complex soundscapes.
The arpeggiated piano on Jupiter, released last May, is driven by a potent bass clarinet line and intricate drum patterns, while Golden Lyre pronounces the album's darker edge with its thundering bass.
The sublime, interwoven melodies of electronic, wind, and percussion invoke the likes of Steve Reich, Floating Points and BADBADNOTGOOD, demonstrating a keen ability to weave different sounds, arrangements and styles of writing.
Hidden Lines is out on Nottingham label Running Circle, home of Yazmin Lacey and Pete Beardsworth.
Kinkajous are performing at Rough Trade East in London on 8 June and Rough Trade in Nottingham on 21 June for two special in-store shows, with another lined up for Bluedot Festival on 18 July.
Buy the album on Bandcamp: https://knkjs.bandcamp.com/album/hidden-lines