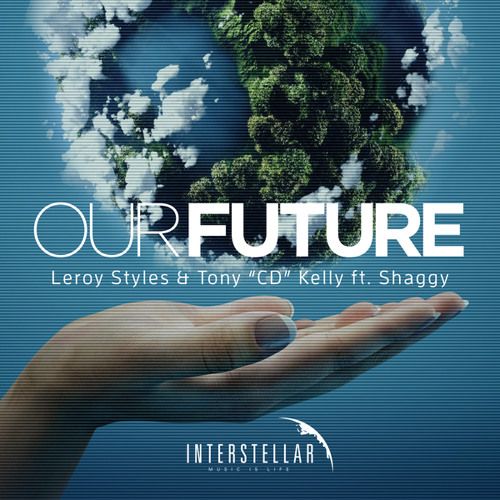 Leroy Styles ft. Shaggy - Our Future (House Edit)
Are you ready for the sound of summer?
Certified 6x Platinum selling artist, Shaggy, is back with a new track titled 'Our Future', which is sure to put you in the mood for sunshine and sangria.
The Jamaican musician was made famous by his runaway hit singles 'Boombastic', 'It Wasn't Me', and 'Angel' from the US and UK number one album 'Hot Shot', and January 2018 saw the release of 'Don't Make Me Wait', the first single from his new album 'Sting', which is due for release in April 2018.
On the joyful and upbeat track, 'Our Future', Shaggy collaborates with one of Holland's most profound DJs, Leroy Styles, and superior music producer.
Leroy Styles is renowned for tracks with groove, energy, and turbo house beats, all of which feature on 'Our Future'. His last track, 'Golden Youth', a cross-over dance pop song, reached more than 14 million streams of Spotify.
After decades of playing at high profile clubs and festivals, Leroy knows how to spin tracks that make you want to get on the floor and move your body, and 'Our Future' is no exception.
Working with Shaggy and Leroy is top music producer, mixer, and writer, Tony 'CD' Kelly, who has brought a host of Jamaican artists to the attention of the American market. His sound has been instrumental in creating hit songs for popular artists such as Sean Paul, Wayne Wonder, Sasha, and Beenie Man, and his impressive career includes a BMI award, as well as working on several Grammy award winning ornominated albums, including: Sean Paul's 'Dutty Rock', Shaggy's 'Boombastic', and Bebe and Cece Winan's 'He Can Handle It'.
Due for release worldwide on 23th March 2018, 'Our Future' is a track with the three music moguls coming together, and it's a song you should be getting excited about.
Spotifylink: http://open.spotify.com/track/0yKeM6xzodAlXhOhX3XyKX
Apple/Itunes: https://itunes.apple.com/us/album/our-future-feat-shaggy-house-edit-sing…
For all other portals https://fanlink.to/OURFUTURE