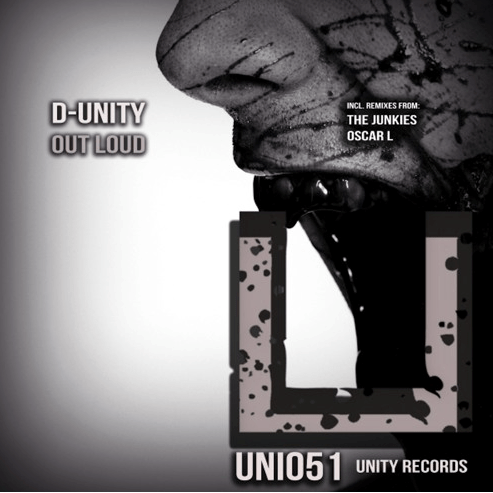 D-Unity - Out Loud (The Junkies Remix)
The Junkies team up with fellow Toronto native D-Unity to release a smashing techno remix of "Out Loud" on D-Unity's own imprint Unity Records. Both D-Unity and The Junkies thrive on the classic sounds of raw, industrial, big room techno that will tantalize your soul. The Junkies added flare brings a new dimension to the track and builds upon a solid production.
This remix growls at the crowd and dominates the room with its pumping, subby basslines and spacey vocal. The driving kick and stripped down percussion develops an industrial resonance. The pronounced hi-hats layer up on top of a deep, dark techno groove. The remix further develops the hi's and incorporates a monstrous base to give "Out Loud" a dark, hollow presence.