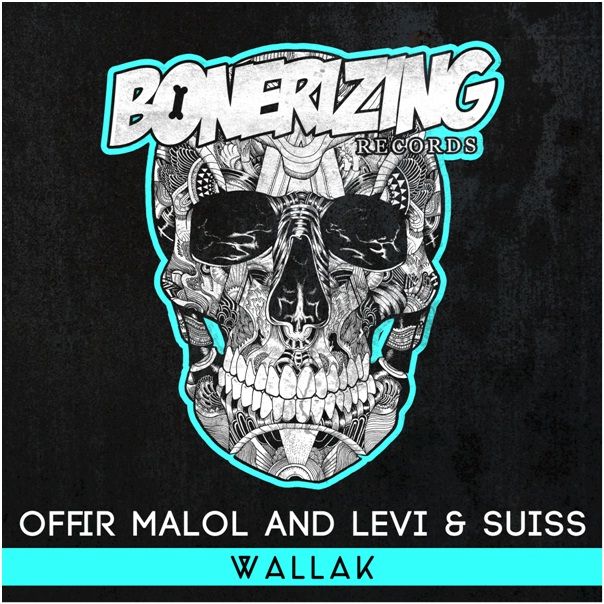 Offir Malol and Levi & Suiss - Wallak
Swedish heavyweight label Bonerizing Records seem to have no intention of halting their amazing run of top notch projects. Having had a busy month with a long list of stellar releases, namely: 'Feel It', 'King Of Rock', 'No Limits', 'Chopper' and 'Hells Bells', they are now back to form with another wonder by the name of 'Wallak'.
A collaboration between Offir Malol – one of Israel's prime electronic music scene ambassadors and up-and-coming duo Shlomi Levi and Aaron Suissa, better known as Levi & Suiss, 'Wallak' has everything in place to become a worldwide Electro House banger.
'Wallak' boasts distinctive Israeli music influences, added to powerful Dance music inspirations. Highly processed traditional singing is enhanced by world music instrumentals which later transcend into a forceful drop, creating a mesmerising contrast between the ethnic tones and the modern electronic sounds.
Whilst Bonerizing Records are devising many more outstanding releases, you may soon enjoy their up-coming single 'Wallak', which will be released on the 14th of September.