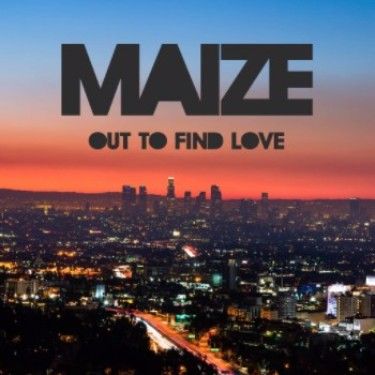 MAZE - Out To Find Love
Los Angeles based, British/Australian bred electronic duo MAIZE return with their brand new single "Out To Fine Love", available to purchase HERE and stream HERE. Debuting the track online and the remix on YourEDM , "Out To Find Love" is the duo's latest offering of original material since their debut release "Remember To Lose". The single features the original mix and a remix by UK Drum & Bass duo Ulterior Motive.
Commenting on the track, MAIZE says, "It's about finding, or the quest to, find love in any and every aspect of life we deal with everyday. This song can and will have a different meaning for everyone who hears and relates to it, and that is what we wanted. Whatever interpretation or opinion you have, is right. Feel it, live it, love it."
"Out To Find Love" is available now digitally worldwide via Concorde Theory.
Track Listing:
1 – Out To Find Love
2- Out To Find Love (Ulterior One Forty Remix)