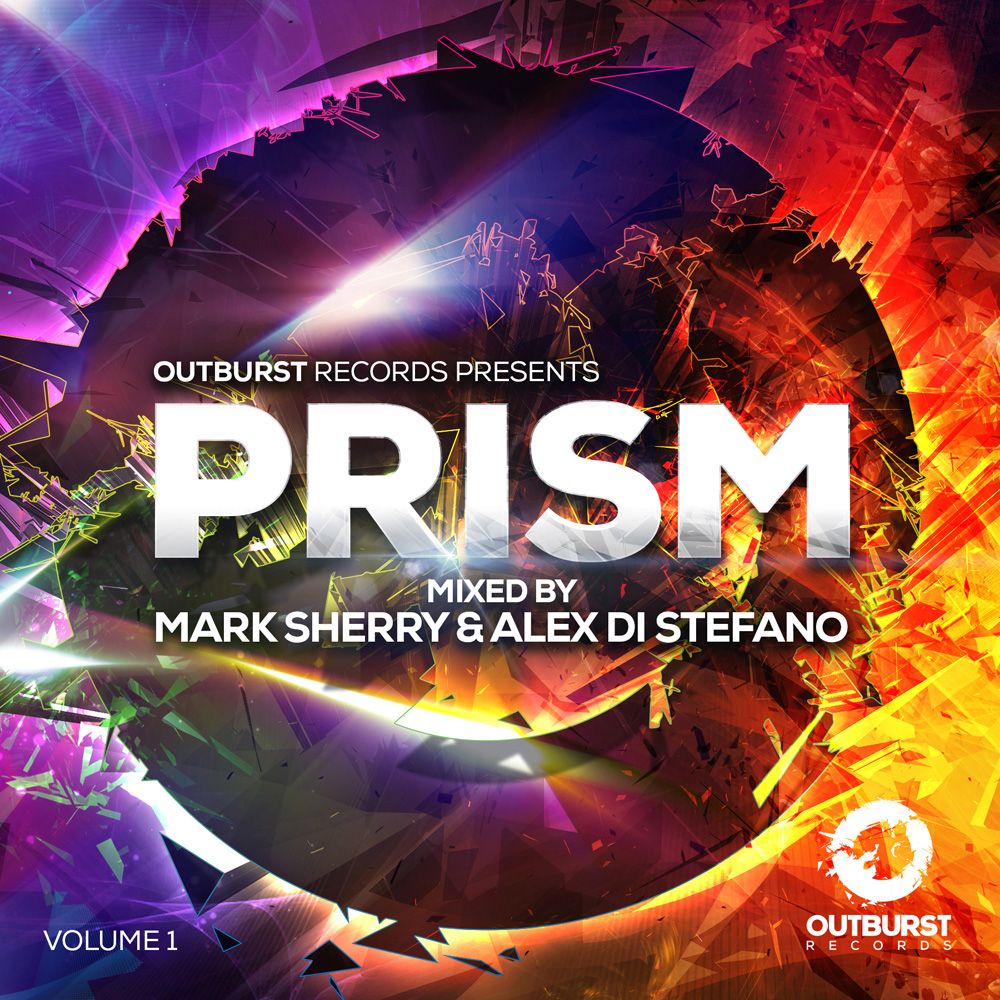 Mark Sherry & Alex Di Stefano - Outburst Presents Prism Volume 1
In a touch under two years, Outburst has forged its way to the centre of trance's agenda. Through sheer force of will, unrelenting quality & quantity of releases and pure dynamism of sound, it's done what other label start-ups only dream of. It's signed breakout singles, established new artists, defined its own sound and – in the process -cornered its own market. It's also proved to be catalytic in the resurgence of its initiator, Mark Sherry.
Independent in approach and uncompromising in sound, in equal measure the label's attracted underground hotshots, established names and bona fide legends. Among them have been the likes of Adam Ellis, David Forbes, Tempo Giusto, 2nd Phase and Aimoon, as well as trance establishment like The Space Brothers, Scot Project and Johan Gielen.
This month, with the release of its debut two-disc music compilation, Mark opens up a new front for Outburst.
In keeping with his toughened sonic composite, Mark's 'Prism Vol. 1' disc provides a highly galvanized, breakneck-paced showcase of his label's tech effect. For the release, he's also brought Alex di Stefano on-board. The man behind 'Escape From the Past' and 'I've Got The Power' – two of Outburst's most celebrated releases to date, the Italian has all but sprinted into the trance consciousness and now steps up to mix his first compilation disc.
So buckle-up tight folks! With music & mixes from leading lights including Ferry Corsten, Cosmic Gate, Aly & Fila, Mauro Picotto, Solarstone, Sunscreem, Heatbeat, Bryan Kearney & Will Atkinson, Joint Operations Centre, Max Graham, Sean Tyas and masses more besides, the first volume of 'Prism's been well and truly primed!
Pre-order your copy of Mark Sherry & Alex Di Stefano – Outburst presents Prism Volume 1 here: https://outburst.choons.at/prism1
Mark leads the compilation out, and track-wise it comes loaded for bear! Heavy calibre floor ammo including 'Eterea' from Mauro Picotto, Solarstone's 'Lost Hearts' (both in their Sherry remix versions) and Mark's own 'Gravitational Waves' & 'Déjà vu' lock in its tone. Midsection, Adam Ellis, ReOrder and Ikorus supply a big one-two-three with 'Mr. Mayhem', 'Singularity' and 'Twitch' respectively. 'The Game Changer' from Bryan Kearney & Will Atkinson signals another power uptick, before Mark delivers his final salvo through David Forbes' 'Chaos Bowl' 'Agenda 21' from 2nd Phase and Joint Operations Centre's lethal 'Dexathol'.
On the release of the album, Mark says: "'Outburst pres. Prism' is the first in a series of releases that aims to encapsulate the most literal meaning of tech-trance: techno meets trance. My guest mixer for this debut edition is Alex Di Stefano – a name that has literally exploded onto the trance scene in recent times. It is a real pleasure for me to have him on this album. I think he is one of the most talented forward-thinking producers out there at the moment."