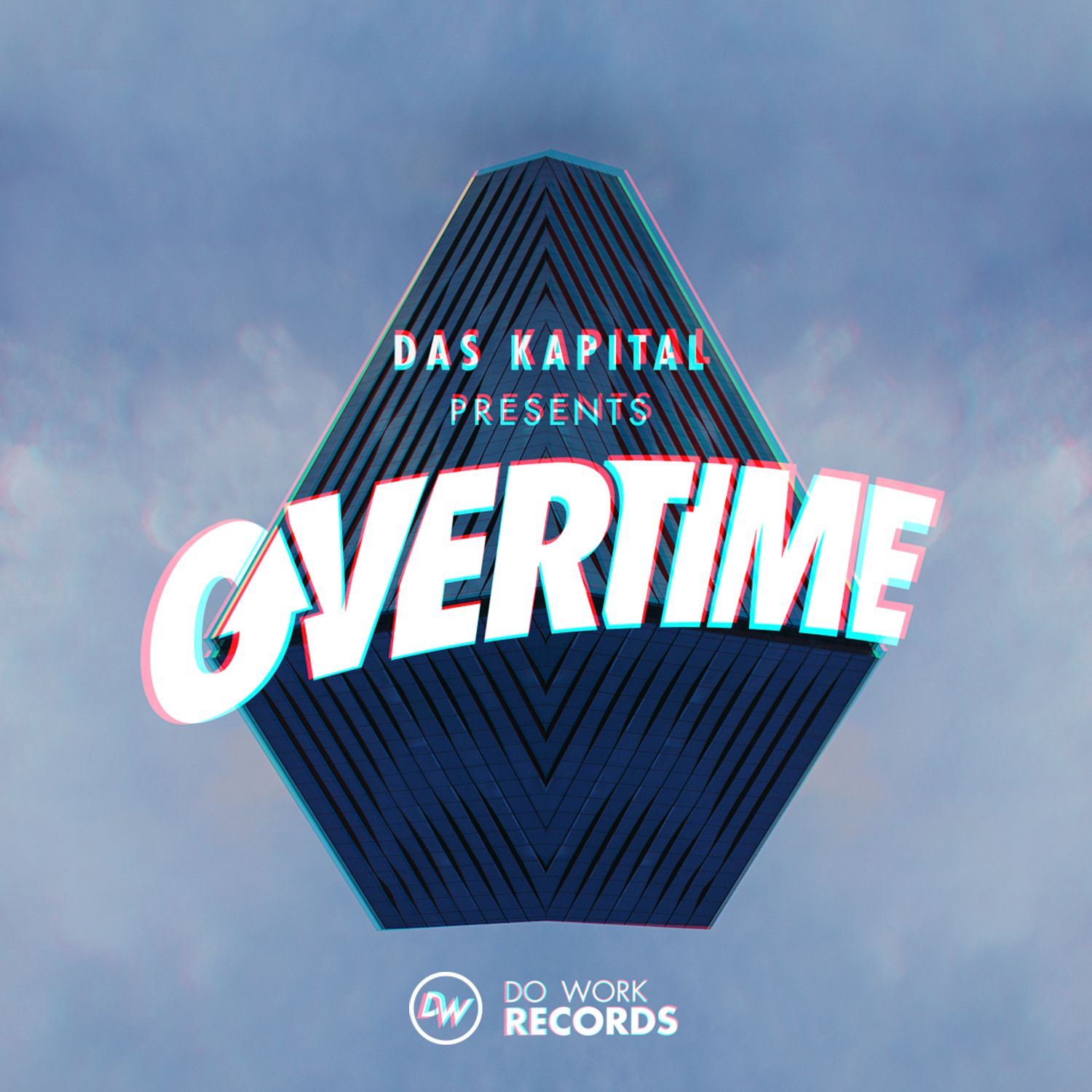 Das Kapital - Overtime
Das Kapital's Do Work Records release their first label compilation "Das Kapital Presents Overtime" which features 15 of the best tracks from South Africa's Electronic Scene Right Now

DJ and producer Das Kapital has compiled an album of 15 of the best new recordings from his Do Work Records stable and it features a cross section of styles and sounds from across the Dance Music and Electronic spectrum from South African producers and artists. Overtime is out NOW.

Contributors to the album include:

Hendrik Joerges, 20 yrs old, recently number 1 in the 5FM (South Africa's Radio 1) National Dance Chart and number 2 in their overall National Chart with his remix of Mark Stent and Pascal & Pearce featuring Astryd Brown's track Rain, which was also playlisted on daytime national radio; D_Know, 23 yrs old, Techno artist with 4 EPs forthcoming on GND Records (Germany), Recode (UK), East Recordings (UK) and ARTS in Italy; Action Figure, 20 yrs old, currently producing for Universal Records SA and recently in the South African Top 5 with recordings with new Ultra Records signing Tresor which he engineered; RVWR, 25 yrs old, producer of his own proto-Grime beats with a European release due in October; Garcon, 20 yrs old, House and Garage producer; and many others besides.

Label head Das Kapital says of the release that "This project has been years in the making. Over those years, I've been fortunate enough to be surrounded by some of the most interesting and talented young producers in South Africa, and am proud to call a large part of them a part of the Do Work Records family. This album marks a rebirth in the label, with a bigger drive for cross-pollination between the many sounds and styles coming out of the camp, as well as a push for more frequent releases. (On that note, keep an eye out for the new sub-label launching soon). I wanted this album to represent the talent bubbling just under the surface in SA – In order to make that happen, I made sure the focus of the album was on the other artists, not me. Named after my monthly club night, OVERTIME, this compilation is a slice of what South African club music is about – diversity, and authenticity, no matter the style. A lot of A&Ring, and weeks of tweaks later, we have something here that represents both the breadth of the label, and the quality of our artists. With a lot of the boys now writing and producing and signing to major labels and international cult labels alike, it's time to release this beast. Do Work 2.0 is here, and we're working Overtime."

Named after the club night held every month at Fiction in Cape Town, Overtime presents an uncompromising take on dancefloor genres without being too purist, while also allowing some unmistakable signature artist sounds to come to the fore.

RVWR shares that "I am really excited to see where these tracks get released, they are the product of long nights & many ideas. At the time of making them I was influenced by many different genres & I tried to fit all of them into my tracks on the album. They are products of different techniques & I am really happy how they turned out, especially 'Gatteez'. I also heard 'Touch Me' got played by ANG at Oppikoppi and she said it went off! I am really happy to hear that as I was worried about it's weird style not being likeable!"

Action Figure comments "I think there's a flavour being added to the Bass scene that hasn't really been touched on yet. When I look at the other names on this comp, I see their faces, the love they have for music, the hard work they've engraved into their own sound with their own passion. Action Figure is something I started 3 years ago and I am glad it will now sit alongside my family; there is some serious talent in our little country."

Says Hendrik Joerges "This LP is great! Not only is the entire compilation versatile, but also on a personal level it's showing a totally different side to production that I usually wouldn't showcase anywhere else. I don't like sticking to one genre and I feel as though my tracks on this LP are a show of a totally different side to my production"

Garcon states "This is a really awesome opportunity to show people who I am as an artist, and that South African music can be of international quality. I was inspired hugely by the Brazilian music scene, as well as UK artists like Kreature and Billy Kenny, and of course South African house music scene such as Culoe De Song and Black Coffee".

D_Know reflects "I'm very pleased to be part of this amazing compilation that has been a labour of love for all involved. As a stylistically diverse label, the compilation showcases this as do the tracks that have been included from myself. On one hand, you have 'Goodnight' and 'Quartz', two tracks that ditch the common four-to-the-floor rhythm for more stepping, booming qualities inspired by a new wave of Techno taking it's influences from Garage, Drum 'N' Bass and Dubstep. On the other hand you have 'Nowcheckit' which is aimed purely at the dancefloor. With a thick low-end, classic synth stabs and a vocal ad-lib, it was produced with the intention of being included in peak-time Techno sets."

'Das Kapital Presents Overtime" is out now on Do Work Records and via all download and streaming sites.