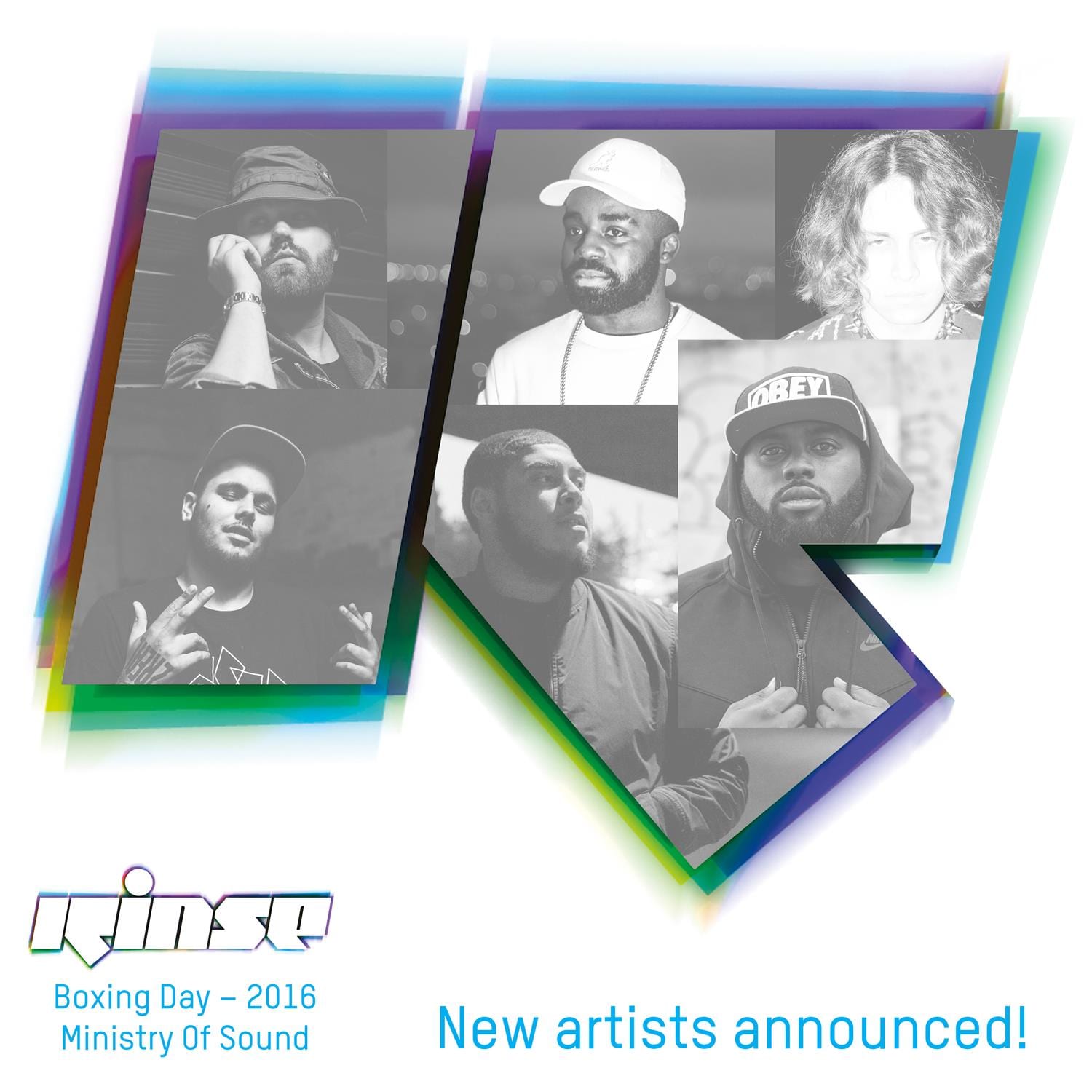 P Money, Big Zuu, Jaykae, Kamixlo and Morgan Keys added to Rinse Boxing Day show lineup
fter sending shock waves across the airwaves with his debut album 'Live + Direct', P Money joins the Boxing Day lineup along with Big Zuu, Jaykae, Kamixlo, Afro B and Morgan Keyz.
The new additions join an already knockout Boxing Day roster including Heartless Crew, Novelist, Abra Cadabra, Loefah, Zinc, Tippa, Geeneus, Oneman, Mumdance, DJ Haus & more.
As grime approaches its twentieth year, Rinse has demonstrated their staying power, and their annual Boxing Day show lineup is no different.
This year's lineup features some of Rinse's best known MCs, producers and associates, and Rinse family and fans will come together to celebrate another stellar year of releases, radio, and everything in between.
Rinse Boxing Day
Ministry of Sound London
26th December 2016
10pm-6am
Ministry of Sound
103 Gaunt Street, London, SE1 6DP
Advance tickets start at £14
Tickets & info: www.rinse.fm/boxingday
Full lineup:
Room 1
Heartless Crew
Novelist
Abra Cadabra
Zinc + Tippa
Geeneus
Oneman
P Money
Logan Sama
Benga + SGT Pokes
Flowdan
Big Zuu
Jaykae
Capo Lee
Uncle Dugs
Emerald
+ more
Room 2
Loefah
Mumdance
DJ Haus
Kamixlo
JD Reid
Tarquin
Room 3 – BOXED
Logos
Mr. Mitch
Oil Gang
Slackk
Room 4
Afro B
DJ Ron
Sam Supplier
Morgan Keyz
www.rinse.fm
www.twitter.com/rinsefm // www.facebook.com/rinsefm
www.instagram.com/rinsestagram // www.youtube.com/user/rinsefm