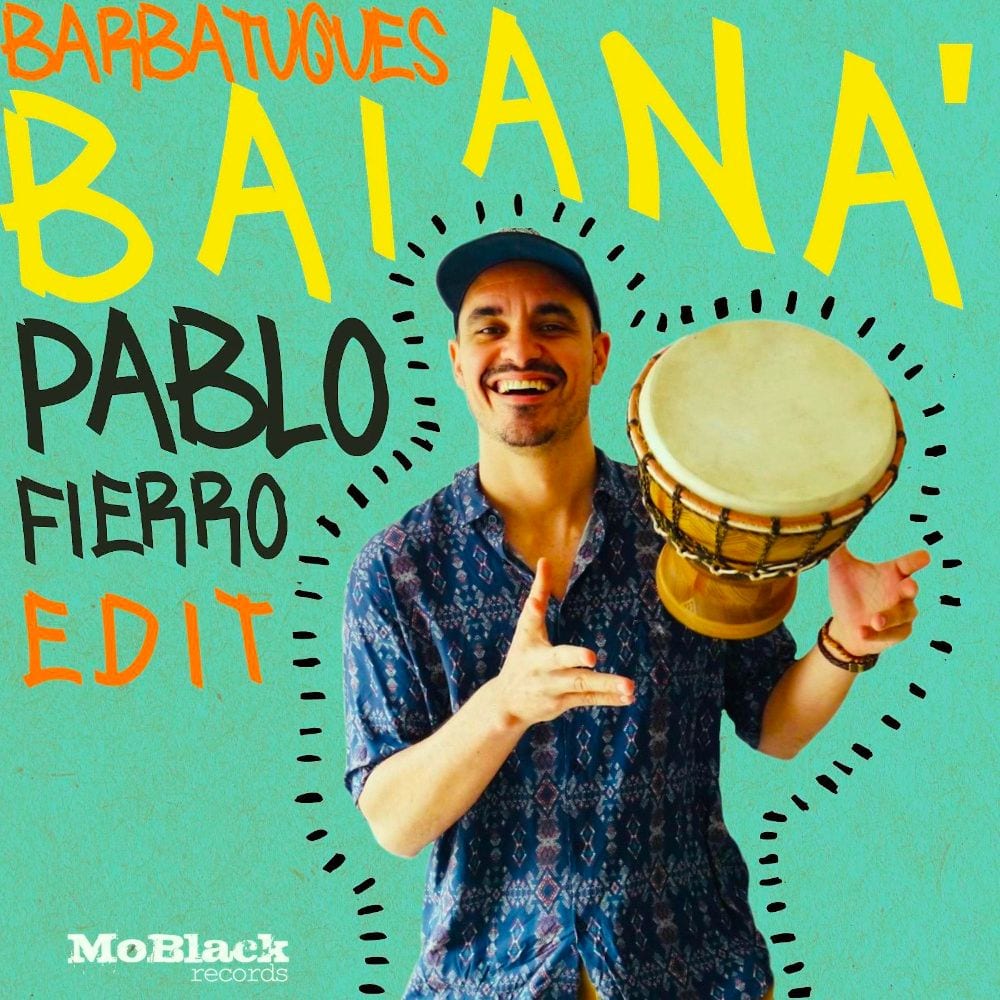 Pablo Fierro reinterprets the hit 'Baiana' by Barbatuques for MoBlack
Pablo Fierro, leader of the new wave of cosmopolitan electronic music.
Composer, producer, singer, musician and DJ born and raised in the Canary Islands leads the new wave of cosmopolitan electronic music and is not afraid of exploring and trespassing the established limits. His characteristic sound is a sort of combination of house and techno with tropical and electromagnetic rhythms that gives as result a charismatic, fierce, extremely agile and tremendously emotive style. Innervisions, Compost, Watergate, Sony, Warner, Defected Records and Noir are just some of the labels that have released his work; a list to which should be added Vida Records, his own label and one of the most important platforms in the world in the Afro House scene of which Pablo Fierro is one of its most influential figures.
Baiana and an unforgettable reinterpretation.
Back in 2005 Barbatuques released the track 'Baiana'. This Brasilian band founded in 1995 is known all over the world not just for their use of the body as a music instrument but for the different techniques of corporal and vocal percussion, of tap dance and, of music improvisation that they apply. Over their long decade of existence, Barbatues have released some truly incredible hits among which we can find 'Baiana'. A track that nowPablo Fierro makes his own with a reinterpretation in which he shows off his particular sense of the rhythm, a track that will make you dance non-stop. Supported by &ME, Adam Port, Black Coffee, Culoe de Song, Dixon, Floyd Levine, Gregor Salto, Hyenah, Rampa, Sobek and more…
MoBlack, the afro-house label of the moment.
MoBlack, homonymous label founded in Ghana by the Napolitan DJ and producer of , is one of the most important platforms of the afro-house scene in the world. In fact, it is the leading label of the electronic style. Its productions, all of them full of inventiveness, eclecticism and quality that form its trademark, are signed by outstanding African artists and international figures of the scene such as Andhim, Hyenah, Coeus, Cosmo & Kramer, Emmanuel Jal, Night Talk, Blond:ish and Jos & Eli among many others.