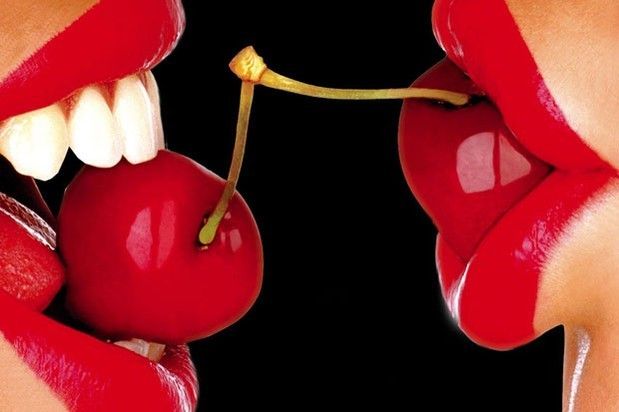 PACHA ANNOUNCES ITS LONG AWAITED PROGRAMME FOR THE COMING SEASON
It's official! After a fantastic winter season when we've danced, dined and reunited every weekend, Pacha is proud to announce its programme for summer 2014, with a few surprises up its sleeve and very special nights for all tastes.
One of the highlights in Pacha is the arrival of IBIZA ROCKS HOUSE on Mondays, a concept brought to us by the team of Ibiza Rocks and the legendary MANUMISSION, one of the most earth-shattering parties of all time, that this year celebrates its 20th anniversary and comes back to the night clubs at the hands of Pacha, with a totally reconditioned concept and with more desire than ever before to surprise its fans with an amazing backdrop and international DJs and artist. Starting on 26th may with an amazing line up including: 2MANYDJS, BASEMENT JAXX, GROOVE ARMADA, GIORGIO MORODER, KENNY DOPE, KEVIN SAUNDERSON, FRITZ KALKBRENNER, dOP, SHADOW CHILD, DOORLY… and many others.
Tuesday night's it's FLOWER POWER, returning on 3rd June is the most consolidated and iconic party of Ibiza that we all love with the sounds of the 60's & 70's that have entertained many generations and that come together at Pacha for one of the best nights by far celebrated on the island with the special Music of Dj PITI.
Another novelty for Wednesday nights, starting on 28th May is AOKI'S PLAYHOUSE. Pacha is transformed by one of the most charismatic and interactive public artists, the American dj producer of Japanese descendant, Steve Aoki, with his energy, his electro house, his stage act and special guests as FATBOY SLIM, MARTIN GARRIX, NERVO, R3HAB, LIL JON, BENNY BENASSI, THE CHAINSMOKERS, DEORRO or LAIDBACK LUKE… and many others.
Will burn the house down every week in the main room of Pacha up until 24th September.
Thursday nights have a name: F*** ME I'M FAMOUS, the night of the dj producer considered No 1 in the world, David Guetta, returns to his home in Ibiza, Pacha, on 29th May with a new production, new and renowned talents guest appearing every week like NICKY ROMERO, AFROJACK, SHOWTEK, A-TRAK, CHUCKIE, ARNO COST, GLOW IN THE DARK, KAZ JAMES … plus many others and all the usual glamour and sex appeal, for the night that no one wants to miss.
May 29th Opening party with David Guetta, Showtek and Daddy's Groove
Last year Friday nights opened with an exceptional line up and different concept, INSANE repeats for a second year running bringing quality Tech house sounds represented by artists such as JOHN DIGWEED, DJ SNEAK, DENNIS FERRER, MK, TENSNAKE, ANGEL LINDE AND GUY GERBER that will appear monthly on four special dates with WISDOM OF THE GLOVE … GOES INSANE, Gerber will share the Dj Booth with really amazing artists such MAGDA, TIGA, MARTIN BUTTRICH or GREEN VELVET giving the best Music to the audience in the crazy world of Pacha. To INSANE joins this summer HOUSEPITAL at the Global Room, the most fun and crazy musical therapy, a perfect complement to begin the weekend in the best way.
May 9th and 16th special presentation parties
May 9th: DENNIS FERRER, REBOOT Y ANGEL LINDE
May 16th: JOHN DIGWEED, MK, ANGEL LINDE
Opening party may 23rd with JOHN DIGWEED, MK, DENNIS FERRER, TENSNAKE Y ANGEL LINDE
The real cherry flavour is on Saturdays, PURE PACHA, a very special night with a touch of Paris where the main protagonists of the summer will be BOB SINCLAR and MARTIN SOLVEIG who'll take to the dj booth accompanied by some of the best house artists of the momento such JOHN MARTIN, MASTERS AT WORK, THE MAGICIAN, DON DIABLO, SHAPESHIFTERS, JOHN JACOBSEN.. among many others.
Pure Glamour, Pure house, PURE PACHA
PURE PACHA Opening Party Saturday may 24th Paris by Night with BOB SINCLAR, JOHN MARTIN ( LIVE PA), MYNC ( SPECIAL 10TH ANNIVERSARY CR2 RECORDS SET ), SHAPESHIFTERS, DAZZLA.
After an amazing SOLOMUN +1 first season in 2013, Solomun returns to Pacha Ibiza, where he will again be hosting his residency on Sunday nights.
This year you will see the main man alongside friends such as DIXON,DJ KOZE, MISS KITTIN, ÂME, ANDHIM, HEIDI, ANJA SCHNEIDER, CLAUDE VONSTROKE, PETE TONG and Diynamic Music label mates H.O.S.H. and ADRIATIQUE.
April 26th special free party for Ibiza residents with SOLOMUN + H.O.S.H, Opening party Sunday May 5th con SOLOMUN + DJ KOZE.
A full agenda with a wide selection for all tastes and a long summer ahead to enjoy and dream about the best nights in Ibiza offered by Pacha.
Follow the Pacha way of life and our special nights on:
www.pacha.com
www.facebook.com/pacha
www.twitter.com/pacha