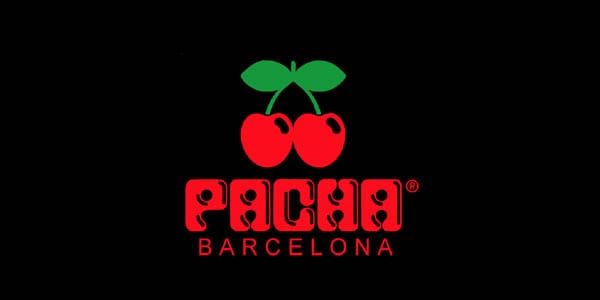 Pacha Barcelona's impressive schedule in August
Steve Lawler, Steve Aoki, Luigi Madonna and Martin Solveig will be some of the most outstanding protagonists of August in Pachá Barcelona.
Pachá Barcelona, the Barcelona filial of the iconic brand of the cherries, has revealed its schedule for August and it couldn't be more powerful. Brands such as Together, FACT or Cocoon, DJs of the importance of Green Velvet, Solardo, Steve Lawler, Luigi Madonna or Martin Solveig and huge names such as Steve Aoki are some of the most outstanding dates of this mind-blowing monthly line-up.
On Thursday 3rd of August Together will be the protagonist with Gorgon City. The London duo formed by Matt and Kye haven't stopped adding milestones to their career since their debut on Black Butter with performances in Glastonbury, The Great Escape or Bestival. Saturday 5th will be dedicated to national electronic music sith Rafa Barrios. Cocoon, Sven Väth´s brand, will arrive on Sunday 6th with the italianIlario Alicante, a prominent producer in the international scene and Markus Fixowner of a classic Tech House sound hard to find.
The italian Deborah de Luca will be the protagonist on Thursday 10th and three days later FACT will take charge and it will do so with the one and only Green Velvet andAndré Butano. There is little that can be said about Curtis Jones that hasn't been said already, creator of tracks that since their native Chicago have become timeless hymns of the international industry and owner of a live described as brutal and unstoppable. André Butano on his behalf expresses all his energetic and explosive character in a style that combines organic melodies with rhythms in a House Groove and Tech House frame.
UNER and his multisensorial experience Umamii will return to Pachá Barcelona on Thursday 17th after the huge success of its first edition last July. He won´t be alone, Route 94 and Francisco Allendes will be there too. On Sunday 20th of August it will be the turn of Sight with Solardo, duo formed by Mark Richards, better known as MRK1, and James Eliot, whose work has been released on Viva Music, Kaluki Musik or Resonance; and Miguel Bastida, native of Málaga that has managed to stand out thanks to his compositions full of emotions, creativity and above all, rhythm. One day later, on Monday 21st, Pachá Barcelona will receive the american Steve Aoki, showman par excellence in the international electronic scene thanks to his always surprising and performances full of expectations.
Steve Lawler, one of the main figures in the electronic scene of the last decades is also part of Pachá Barcelona´s monthly line-up commanding the date that will take place on Thursday 24th. A night that predicts to be one of the most memorable with the captivating House of this Dj and his extraordinary connection with the public as the main incentives. On Sunday 27th Goat Serious by Cocoricò will arrive with the infectious Techno and contagious enthusiasm of Luigi Madonna and the most overwhelming Techno and the most experimental versatility of Markantonio. On Monday 28th Pachá Barcelona will have the opportunity to enjoy Martin Solveig´s performance, known for being a "rara avis" in the electronic industry whose style never leaves you indifferent. And lastly, on Thursday 31st Pachá Barcelona will close the month with Kostantin Simbold.
And all of this keeping in mind that these are just the most outstanding dates in the monthly line-up, there is no doubt that this year the summer at Pachá Barcelona won´t be for resting but for enjoying the best international electronic music.