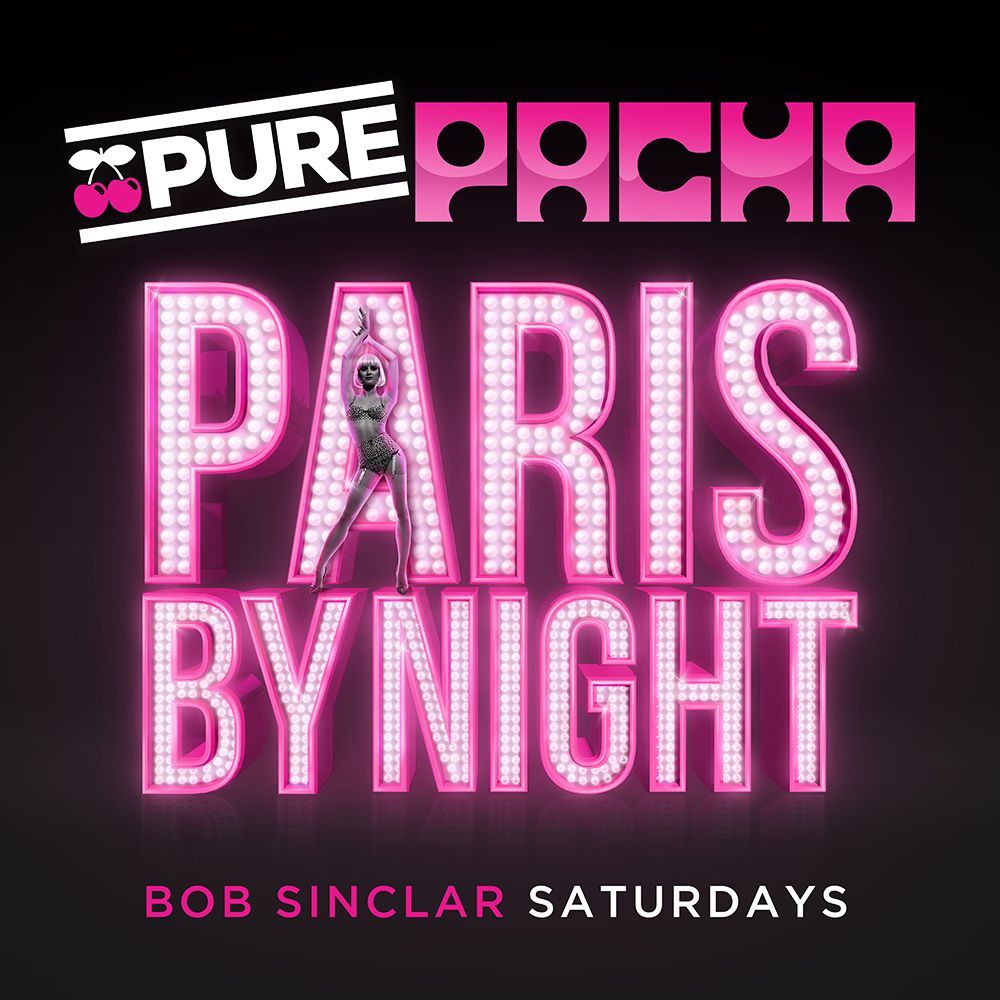 Pacha & Bob Sinclar reveal full line up for Pure Pure "Paris by Night"
Pacha Ibiza has officially announced the full line up details for the "crème de la crème" of Paris luxury for its Saturday nights. One of its most glamourous party concepts, Pure Pacha 'Paris By Night' will be returning to its Ibizan home every Saturday from 27th May – 7th October with a dazzling lineup of talent.
Joining Bob Sinclair throughout the summer season will be legendary music figureheads 2manydjs, Basement Jaxx, Felix Da housecat, Louie Vega, Todd Terry and David Morales. Regulars such as Daddy's groove, Danny Howard, Idris Elba, Kryder and Tom Starr as well as Spanish duo Chus & Ceballos will also be on hand to ensure every Saturday night captures the glittering atmosphere of Paris By Night.
Paris by Night brings together a diverse, cosmopolitan crowd at one of the most beautiful clubs on the island, with uplifting tunes and music with commercial appeal. Pure Pacha highlights the open spirit, freedom and fun of the original Pacha. With one of the biggest heavyweights in dance music at the helm, a plethora of legends supporting and the most glamorous surroundings an Ibizan party has to offer, where you can forget the day and live the fantasy for a night, Pacha is the only place to be seen on a Saturday night this summer.
Working closely together over the past few years, Pure Pacha 'Paris By Night' co-founders Pacha have developed and nurtured the brand, playing a big part in the success of the weekly residency. This year Bob Sinclar & Pacha have delivered the biggest 'Pure Pacha' lineup to date and promise to pack even more heat than ever before.
It is Pure Pacha. It´s Paris by Night!
2017 marks 50 years of Pacha, a year you won't want to miss!
EVERY SATURDAY @ PACHA IBIZA FROM 27TH MAY
2manydjs, Basement Jaxx, Felix Da housecat, David Morales, Louie Vega, Benny Benassi & many more
Get your tickets here: http://bit.ly/BobSinclar2017