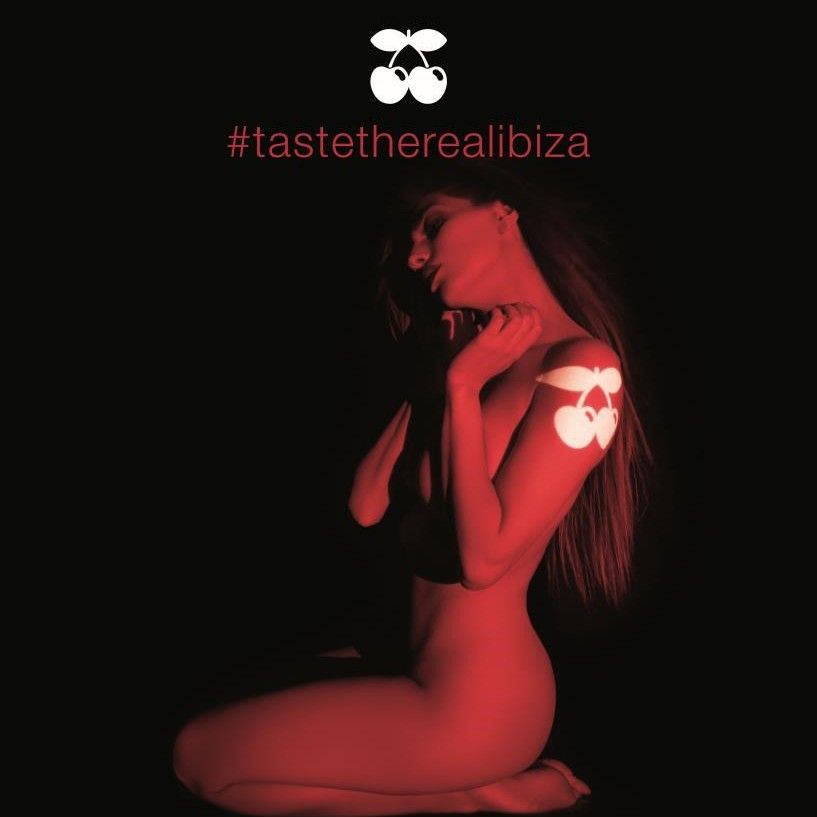 PACHA IBIZA 2015
Summer is here again, PACHA IBIZA returns with an amazing schedule of events to enjoy the best nights of the island at the most emblematic club:
MONDAY: AOKI'S PLAYHOUSE
From May 25th to September 28th
After the indisputable success of Aoki's Playhouse in his first season of residency at Pacha Ibiza, the globally renowned Dj and Grammy Nominated producer Steve Aoki is back on the island in 2015, for a 19 week- residence on Monday nights, starting May 25th until September 28th.
After the frantic US Tour "The Neon Future Experience" that has led him during the first quarter of the year to the main cabins of USA and Canada. The artist will return along with his Dim Mak label mates and very special guests to deliver the energy, magic and surprises on Monday nights.
GUESTS ( in alphabetical order ): A-TRAK, ARMAND VAN HELDEN, BENNY BENASSI, BORGORE, BOYS NOIZE, BUSY P, CARNAGE, CEDRIC GERVAIS, CHRIS LAKE, CROOKERS, DANNY WADE, DEORRO, DJ FRESH, DJ SNAKE, DON DIABLO, DVBBS, FATBOY SLIM, GALANTIS, GTA, HEADHUNTERZ, JACOB PLANT, JUNIOR SANCHEZ, NERVO, R3HAB, SANDER VAN DOORN, SBCR, TAAO KROSS, TOMMY TRASH, VICETONE, W&W, WILL SPARKS
THERE WILL BE THREE TAKE OVERS/ TAOKIOVERS, ON THE 25TH OF MAY WITH FATBOY SLIM, ON THE 1ST OF JUNE DIM MAK WITH W & W, SANDER VAN DOORN AND CAKED UP AND ON THE 22ND OF JUNE NERVONATION TAKEOVER BY NERVO

TUESDAY: FLOWER POWER
From June 2nd to September 22nd.
Passion, innovation, amusement, rebelliousness, intellectuality, utopia, youth, experimentation, colour, creativity. The adjectives that filled with renewed meaning the golden sixties, allow to outline the synopsis of one of the most wished events by the real lovers of the island of the music and the freedom BY DJ PITI & VICTOR NEBOT

Flower Power returns to Pacha Ibiza this 2015 with its non-conformist ideology, the love to the island of the god Bes, its eloquent musical background and an inspiring cultural background to discover and/or to remember whom, how, when and why of this eternal music that moves our feet every Tuesday in Pacha.

The only, sensational and un-reproducible, certainly there's no party quite like a Flower Power party!

Next June 2nd at 12pm Flower Power Pacha Ibiza holds the curtain of the season 2015 with 17 sessions, evolved shows, a merchandise of cult, a new destination in the horizon (the city of the Thames) and so much news.

WEDNESDAY: MY HOUSE
From May 27th to September 30th
The great novelty of this year at Pacha Ibiza is called "MY HOUSE". For more than 42 years Pacha has been closely linked to House music and it has been the "House" of several generations who have danced nights and nights to the sound of this musical style and its variants; following this Pacha presents a very special evening dedicated to the "Future House" sound, which will be headed by the internationally renowned artist, Martin Solveig who will surround himself with great talents of the current House scene to offer good Music, freshness, glamour and power in this big bet for Wednesday nights.
GUESTS ( in alphabetical order ): A-TRAK, BLONDE, CHRIS LAKE, CLEAN BANDIT (DJ SET), CURBI, DILLON FRANCIS, DIPLO, DON DIABLO, KASKADE, KIDNAP KID, LAIDBACK LUKE, MADEON, MAXINE HARDCASTLE, MICHAEL CALFAN, PEP & RASH, SAM FELDT, SANDER KLEINENBERG, TCHAMI, THE MAGICIAN, THOMAS JACK, TIGA, TUJAMO, WATERMAT, ZEDS DEAD.
THIS NIGHT WILL ALSO HOLD TWO SPECIAL 'SPINNIN RECORDS' NIGHTS

THURSDAY: F*** ME I'M FAMOUS
From May 28th to October 1st
David Guetta's F*** Me I'm Famous party will be back every Thursday this summer season 2015 with 19 dates. The opening will be on May 28th, and the closing on October 1st.
Guetta's latest single "Dangerous" http://youtu.be/EVr__5Addjw has already peaked several music charts around the world and sets off the style of what this new 2015 FMIF experience will bring to Pacha Ibiza.
F*** Me I'm Famous party has been a rising success since it started running periodically at Pacha Ibiza in 2001. And every year Guetta brings along a selection of guest artists and friends that follow his avant-garde music style.
GUESTS ( in alphabetical order ): ARNO COST, CHUCKIE, DADDY'S GROOVE, GLOWINTHEDARK, JP CANDELA, KAZ JAMES, NICKY ROMERO, R3HAB, ROBIN SCHULZ, SHOWTEK, STADIUMX, SUNNERY JAMES & RYAN MARCIANO, VOLT & STATE
THIS YEAR WE WILL HAVE THREE NIGHTS WITHOUT DAVID GUETTA, WHERE NICKY ROMERO WILL HEADLINE ON THE 10TH, 17TH AND 24TH SEPT

FRIDAY: INSANE
From May 22th to October 2nd
In its second season, INSANE has been consolidated as one of the main alternatives of the Friday nights in Ibiza. INSANE is the most underground concept of Pacha Ibiza. Quality music from some of the most emerging artists of the current scene who, along with the Dj's and producers most consolidated in the history of House music, develop unforgettable sessions that converge in a carefree production with surreal touches, cool, pop and very colorful to give rise to one of the most original and different Ibiza nights. Like a dream in which everything is possible, INSANE is open to everything related to that world of the imagination. The creativity and enthusiasm, all together are the nucleus from which all part in INSANE. Life should be a continuous party getting the madness of INSANE in its third season, every Friday night at Pacha.
Names like MK or JOHN DIGWEED are some of those responsible for putting the soundtrack Friday at Pacha from May 22th until October 2nd and we have reserved many surprises to be revealed
RESIDENTS: MK – JOHN DIGWEED
GUESTS ( in alphabetical order ): ALDRIN & HONG ( ZOUK CLUB), ALEX KENNON, AMINE EDGE & DANCE, ANABEL ENGLUND, DENNIS FERRER, DERRICK CARTER, GROOVE ARMADA, HOT SINCE 82, HUXLEY, KEVIN SAUNDERSON, OLIVER DOLLAR, PETE TONG, REBOOT, TENSNAKE


SATURDAY: PURE PACHA- PARIS BY NIGHT
From May 23rd to October 3rd
After the great success of "Paris by Night" last summer, the popular French Dj and producer,
Bob Sinclar; will be back this season offering fantastic shows inspired in the extravagance of Paris and will deliver unforgettable nights as a resident at one of Ibiza's most established Saturday-night events.
Pure Pacha returns on Saturday nights this summer. From 23rd May to October 3rd, extending over 20 dates bringing all the glamour and sensuality of the Parisian nights. The best House Music will be brought to the club's main room by Superstar Bob Sinclar and some very special guests.
Real 80's feeling is back when people used to come dressed up to a party !
Paris is known all over the world for its Cabarets like « Le Moulin Rouge », « Crazy Horse », « Lido » etc. Walking into the atmosphere of Paris By Night, you will see sexy, romantic image of parisian nights from floor to ceiling ! Eiffel tower, flashing red neon lights, parisian landmarks from Champs Elysees to Le Marais, hair cabaret, burlesque, voguing dancers bring you to La Pigalle !
Place to be where you can forget the day and live the fantasy for a night, amazed by the decoration and the music.
The main attraction of the night is without any doubts, one of the most successful producers in the dance scene, Bob Sinclar himself. Wearing blue and white/nautical striped top, flat cap and red handkerchief/bandana, he is surrounded by sexy ladies bringing the crowd on a musical journey of very high level and doing his home city proud !
All the fans are welcome to live a special unforgettable experience.
GUESTS ( in alphabetical order ): 2MANYDJS, ARMAND VAN HELDEN, BASEMENT JAXX, DANNY HOWARD, DAZZLA, ERIK HAGLETON, FATBOY SLIM, FELIX DA HOUSECAT, GRAHAM SAHARA, IDRIS ELBA, JOHN JACOBSEN, KENNY DOPE, KLINGANDE, LOVELY LAURA (live sax), MARVIN HUMES, MASTERS AT WORK, ROBBIE RIVERA, SAM FELDT, THE SHAPESHIFTERS, TODD TERRY

SUNDAY: SOLOMUN +1
from May 24th to October 4th
Solomun will be the absolute protagonist on Sunday nights at Pacha Ibiza for the third consecutive season. The two previous seasons with the Solomun +1 concept have been a great success. Diynamic genius played with a special guest selected by him and ended the
night with the epic "back to back". All of this together with the closeness to his audience in the
DJ booth especially located on the dance floor, and their characteristic sound have made this night one of the favorites among the resident and visitor crowd on the White island who loves to dance to great music surrounded by an unbeatable atmosphere.
After playing in the main clubs all over the world and leading some of the most important festivals such as BPM and Tomorrowland, in addition to being one of the chosen DJs to plays at IMS Ibiza this year, Mladen Solomun is delighted to return to his home on the island, Pacha Ibiza for 20 dates with some of the most outstanding artists.
GUESTS ( in alphabetical order ): ADRIATIQUE, AGORIA, AME, ANDHIM, AUDIOFLY, BUTCH, DIXON, DJ TENNIS, H.O.S.H., IDA ENGBERG, MANO LE TOUGH, MICHAEL MAYER, MISS KITTIN, OLIVER HUNTEMANN, PACHANGA BOYS, DJ KOZE, PETE TONG, RIPPERTON, SVEN VÄTH
LET'S DO IT AGAIN!!!
#tastetherealibiza

Buy your tickets at: www.pachatickets.com For more info please visit:

www.pacha.com
www.facebook.com/Pacha
www.twitter.com/pacha