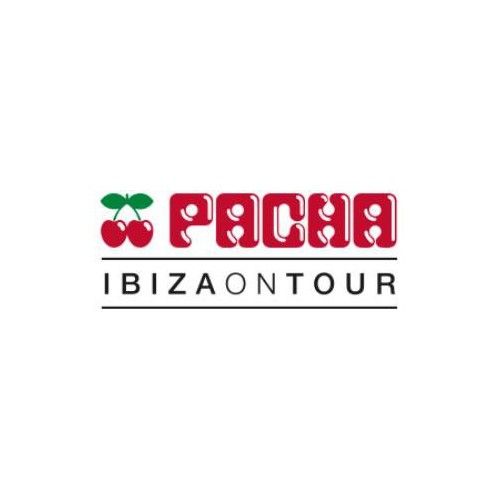 PACHA IBIZA BRINGS ITS ENERGY TO ST. MORITZ MUSIC SUMMIT
After the huge success of the first edition we are proud to invite you to the 2015 St. Moritz Music Summit! Once again we round up the international DJ elite of the Electronica Dance Music Scene, bringing them to the Engadin from March 12th – 15th.
The St. Moritz Music Summit 2015 celebrates EDM during four days at 12 locations with 40 world class DJs from the slopes of the most prestigious ski resort to the fanciest clubs of the pearl of the Alps.
The party starts on the legendary beautiful pistes in the afternoon. In the evening the sound shifts to the village squares with their thrilling après-ski mood while the clubs are the sweet spots to party through the night. Three hosting spots with simultaneous live music spoil for choice between electro, house, deep-house and lounge. Dance Fans who couldn't make it don't need to worry; our media partners Radio KissKiss, Radio Ibiza Sonica, Radio Südostschweiz and MixCloud take care of on-air presence.
ST. MORITZ MUSIC SUMMIT EUROPE'S HIGHEST CLUB MUSIC FESTIVAL
12TH – 15TH MARCH 2015
Masterminds Mauro De Pedrini and Reto Mathis have done it again:
Hot sand kisses cool snow: Raising the joie de vivre of Ibiza, Côte d'Azur and Mykonos up to 2'500 meters, the St. Moritz Music Summit will exceed what is expected after last year's grand slam. For all connoisseurs of electronic dance music this is the place-to-be in Winter.
Grandmasters of the turntables take their vinyls high into the alps to St. Moritz, giving this prestigious place its very own soundtrack. In 12 different Locations across the legendary ski arena you will find what fits your taste. International headliners Louie Vega, Tony Humphries, Simon Dunmore and John Moss are a few of the highlights this year. PACHA Ibiza brings its colorful energy to St. Moritz, with Sebastian Gamboa heating up the King's Club and Sarah Main melting the ice on the slopes. We're also honored by house-royalty; the return of the three Kings Of House NYC combining solo sets and back 2 back jam sessions at the Carlton, and the resident DJ's of the world famous Ministry of Sound present two parties in one of the most extraodr inary hotels in the world, Sunny [email protected]
From 12th to 15th of March, St. Moritz creates a meeting point for Electronica enthusiasts. From prime open air locations like the Quattro BAR and el Paradiso to the renowned Clubs viVai, King's Club and Sunny [email protected], no matter where you are in St. Moritz this weekend, it will be the sweet spot. St. Moritz has once again made its mark on the Electronica map of the world.

PRESENTING TOP DJS ST. MORITZ MUSIC SUMMIT IS PRESENTING THE FOLLOWING DJS
David Morales, Louie Vega, Tony Humphries,
Anané Vega, Sarah Main, Sebastian Gamboa
Simon Dunmore, Joey Negro, Horse Meat
Disco, John Moss, Danny O, Hannah Jacques,
Victor Perez, Vicente Ferrer, DJ Benjamin,
Derrick Carter, Adriatique, Sir Colin, Tanja La
Croix, Carol Fernandez, Amely, Giulia Regain,
Loira Linda, Angel Cielo, Daddys' Groove,
DJ Castle, DJ Mirkolino, Franco Moiraghi, Igor
Marijuan, Jay Anderson & A.s.one, Lauro Ligeti,
Mad&Kraus, Mainware, DJ Giorgio K, Mike
Grieder, Nello Simioli, Pascal Tokar, Ray Douglas,
Robert Babicz, Suman & Placebo, Tim S, Tom
Alemanno & Divalvi, Tommy De Sica
www.musicsummit.ch

PACHA IBIZA ON TOUR SATURDAY MARCH 14TH FROM 00:30 AT KING'S CLUB PRESENTS
SEBASTIAN GAMBOA
Sebastian Gamboa started to develop his profesional career in 1990. Through high profile perfomances at Pacha, and the main clubs of Ibiza, he rapidly rose to a positionof reverence as a Pioneer of the spanish house scene, working with Def Mix on Saturday nights, playing alongside with Frankie Knuckles and David Morales.
www.sebastiangamboa.com
PACHA IBIZA ON TOUR SATURDAY MARCH 15TH FROM 14:00 AT ALPINA HÜTTE PRESENTS
SARAH MAIN
She is hosting her own MAINroom branded parties on the Ibiza island and internationally, building up her own record label, running her own DJ Agency which celebrates the best Ibiza talent. In 2006, Sarah won the title 'Best Ibiza DJ'. She is an international ambassador for Pacha Ibiza and also a spokeperson for Pioneer.
www.sarah-main.com

http://www.pacha.com/pacha-on-tour