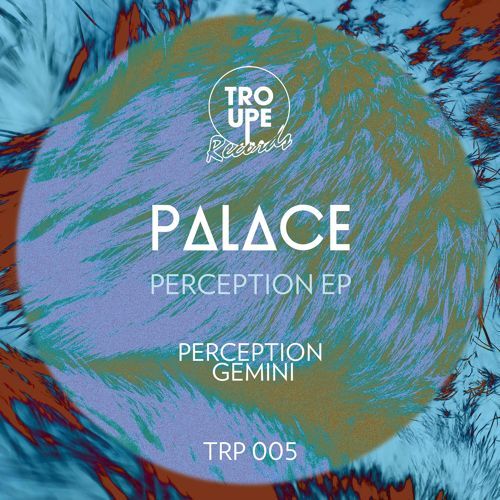 Palace – Perception EP
Troupe Records offer up Palace's 'Perception' EP this March, built up of three original tracks from the English artist.
We're barely two months deep into the new-year and Palace has already graced highly respected imprints Hot Haus, Morris Audio and Codex. Momentum maintained with every outing, his next dispatch comes courtesy of Troupe, London's creative collective where Palace's roots are deepest. After several remix appearances on Troupe Records we see Palace offer up this debut label EP, further showcasing why he's support from the likes of Dusky, Eliphino, Cyril Hahn, DJ Haus, Throwing Snow, Waze & Odyssey, Sinden and Hannah Wants.

The products of a self-imposed experimental session, both 'Perception' and 'Gemini' show us a whole new side to the young UK producer. Inspired by the dark craft of atmospheres, both tracks switch the heavier classic house hooks for something a little more progressive and brooding in their sentiments.
'Perception' opens things up, a purring piece of slinky deepness that rolls and evolves over five minutes with a simple, but pervasive bass hook and a striking vocal addition to complete the composition.
'Gemini' follows and is a more robust affair with full emphasis on the tumbling groove, weighty rhythms and swooning chord structure, it ebbs and flows with dreamy dynamics, deep whispers and percussive details to create an intricate and ever-unfolding cut.
Palace's 'Perception' EP is out on Troupe Records 10th March 2015.