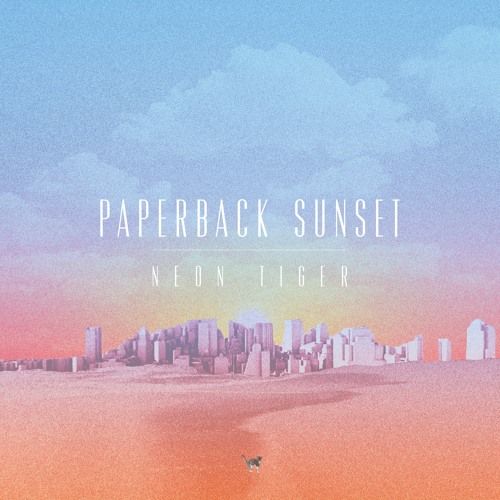 Neon Tiger - Paperback Sunset
The world was introduced to Neon Tiger earlier this summer when he debuted his indie-electronica sound with the single "Neon Rose," followed by the groovy "Summer," which soared to the number one trending track on the Hype Machine's Twitter Chart. Now, he is raising the bar set by his first two tracks to new heights with his premiere album "Paperback Sunset." Neon Tiger's ability to fuse vintage and modern sounds creates an intrinsically familiar and yet breathtaking experience, like having deja vu on a maiden voyage through the cosmos – complete with notable collaborations. He created the track "Departure" with vocalist Sunsun, who performed on Kaskade's classics "Raining" and "Be Still," and Grammy-winning writer Damon Sharpe, resulting in an ethereal and emotive standout gem. On the chilled, melodic bass track "Painting the Sidewalks," Neon Tiger teamed up with Monstercat vocalist Colordrive, and teamed with French producer Norman Doray on "Won't Give Up." From the minute it reels you in with the dreamy notes of "Assemble" to the futuristic, reverberating basslines of the "Halcyon Buzz" finale, "Paperback Sunset" is an exquisitely crafted, technicolor journey.
Neon Tiger may be a new name, but he's no rookie in the music scene. Otherwise known as Maarcos and previously part of the band Those Usual Suspects, the Neon Tiger project was created to explore an experimental musical sound and songwriting; he wrote all the tracks, played or programmed all instrumentals, and also performs vocals on a track on his upcoming album, establishing himself as a true force to be reckoned with in an era of push-button DJs. Neon Tiger's sound is part classic, part new-age: he has leveraged elements of sounds of the past and brought them to life with fresh technology, creating an entirely unique sound that is equally appropriate to sing to in the car or dance to with an ocean of others at a festival stage. When he's not producing music, you can find Neon Tiger traveling to find the best doughnuts and ice cream on the face of the earth, or perhaps waking up at 4 am in L.A. to watch Manchester United games. No matter what he's doing, Neon Tiger is certainly an artist to watch.