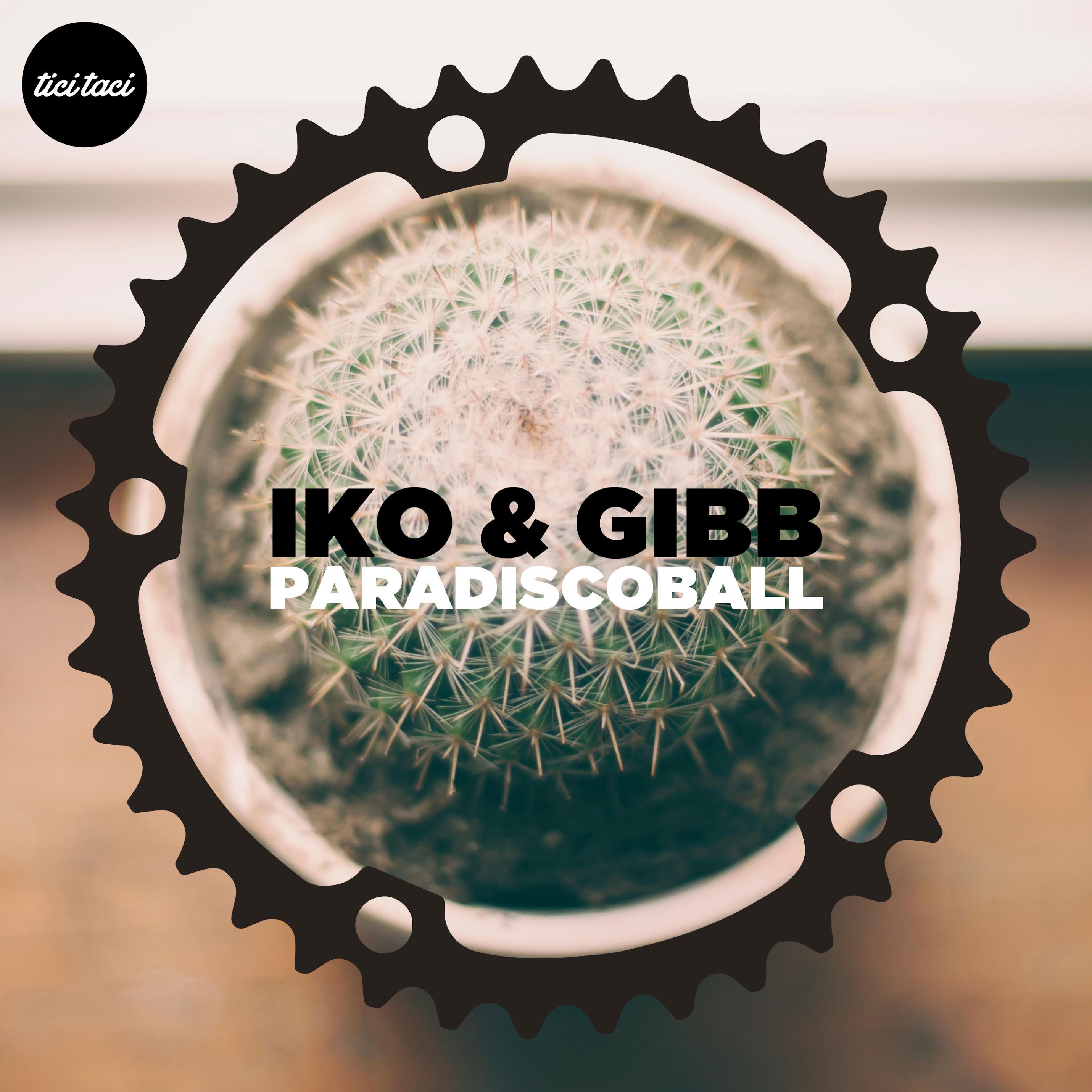 Iko & Gibb (inc. Rodion & Demian remixes) - Paradiscoball
The excellent Tici Taci label has enjoyed a year of fine releases, with music from A Best Man Dead, Kieran Holden, Gemini Brothers, daWad & Mokic, Veneno and more, and now they serve up one more hot single before the year is out. This one comes from an integral label duo that has delivered plenty of heat this year, and that is Iko&Gibb, with remixes from Rondion and Demian.
Iko & Gibb is the meeting of a musician and a DJ, a gentle but psychotic gathering of groovy techno and electro industrial vibes. The first half of the pairing is Maxime Iko, a DJ who is a regular in clubs like Rex in Paris and who has released on labels like VIVa and Clouded Vision. The second half is Markus Gibb, who has a classical musical education and roots in rock but who now favours new wave, 80s sounds and dark disco and has put out such music on Magic Feet and Disque Discos as well as running his own label Rocktothebeat. Say the pair…"When we make music together we are not thinking who brings what. One of us starts a project, and the other continues and adds what he wants, deletes shit elements, etc. It's a simple pleasure to create music together."
The one brilliant track they serve up here is 'Paradiscoball,' a thick and weighty mid tempo disco cut. Stuffed with corrugated synth lines, laser like beams and dark, mechanical vocals it is a macho affair that is full of shadowy little nooks and crannies. Sooty and smoky in its atmosphere, there is no real surprise that the chug champion that is Andrew Weatherall has been playing this one a lot already.
First to remix is Rodion, who rather strips things back to place more focus on his fat rubbery bassline, which rides up and down the scale as ghoulish vocals lurk in the gaps left behind. The fine resulting track is physical and tight and is sure to get floors pumping.
Demian then offers an equally standout remix that is more seductive and sultry. Sombre chords mean sadness lingers in the air above droning synths and spaced out pads. Full of open spaces and very much sounding like a trip through outer space, this is one for the heads during the quiet late night hours.
This is another perfectly formed, high class package from both artist and label.
Tracklist:
1. Paradiscoball
2. Paradiscoball (Rodion remix)
3. Paradiscoball (Demian remix)