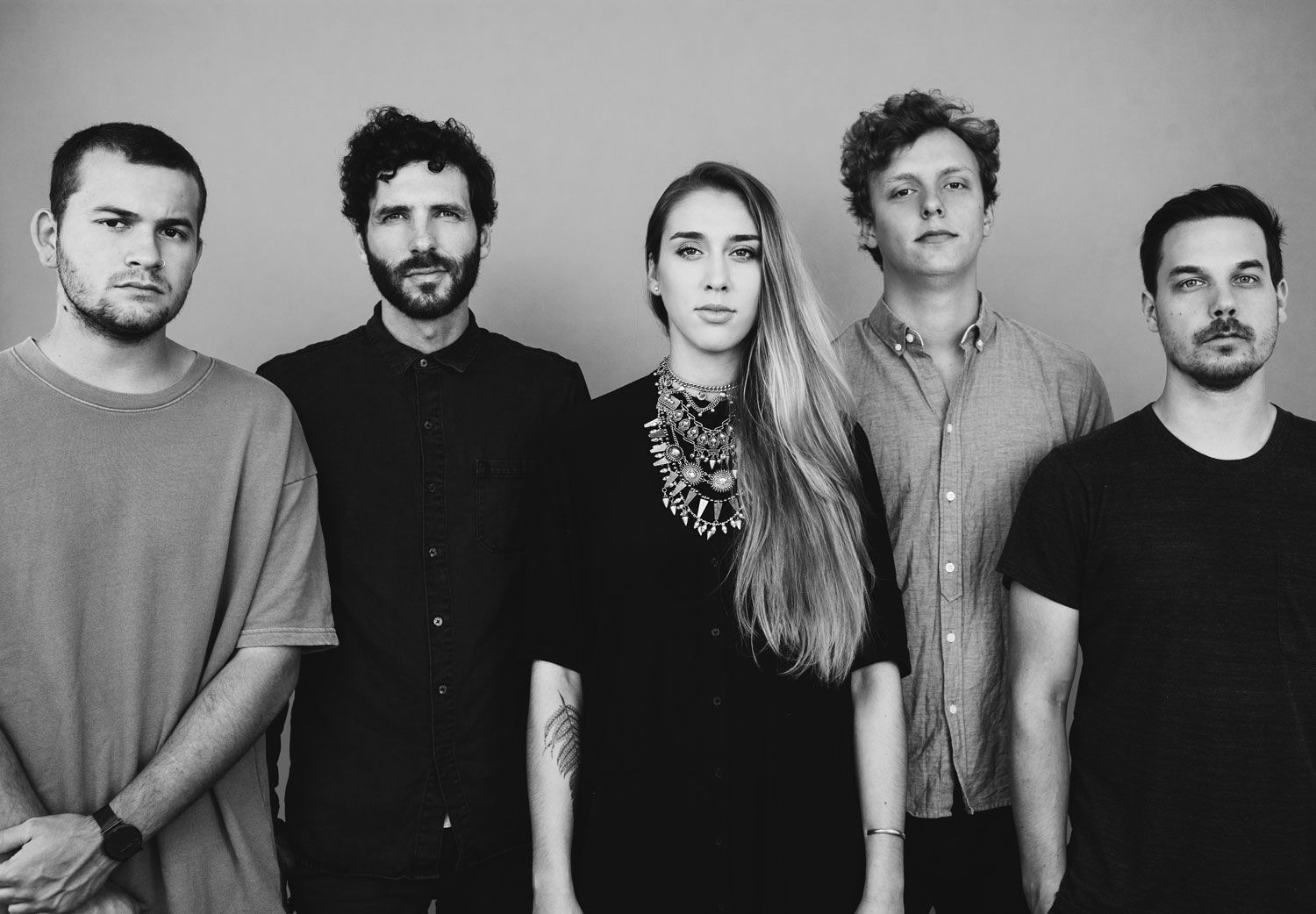 Claire - What We Are Made Of
A robbery, a mysterious telephone call and a nightclub stormed by a special police unit – the eventful story of the making of Claire's new EP has more twists and turns than most spy thrillers. However, what at first sounds like a Hollywood blockbuster actually all happened that way, and these real events inspired the Munich electro-pop band in the making of their evocative 6-track mini-epic Raseiniai.

Just a year after the band was formed, Claire's 2013 debut album "The Great Escape" made significant waves in the music scene in Europe: After their well-received support tours with Woodkid and Bastille, concerts at the renowned SXSW art and music festival in Austin, Texas, and the CMJ festival in New York, and a sold-out headline tour of clubs in Germany too, Claire have now released the Raseiniai EP, their first new material in over two years!

Raseiniai is the name of a provincial town somewhere in Lithuania. It is also the focal point of Claire's EP of the same name, where singer Josie-Claire Bürkle, keyboardists Matthias Hauck and Nepomuk Heller, guitarist Florian Kiermaier and drummer Fridolin Achten work through their rollercoaster ride of experiences the previous year: in September 2014, during the band's tour of the UK, their tour bus containing all their equipment was stolen in London.
The authorities in Britain had already given up hope of solving this case when Claire received an anonymous phone call the following December, followed soon after by an anonymous e-mail providing information on where the stolen objects were being kept. Shortly before Christmas, the gangsters' hideaway in Raseiniai, Lithuania, was stormed by the police and most of the stolen items were recovered. "We decided soon after our bus and equipment were stolen to work through what had happened in our music", says frontwoman Josie with regard to Claire's new EP. "We are extremely grateful to the nameless informant. He is our unknown hero, and we have dedicated the EP to him."

The Raseiniai EP is Claire's musical link between their well-received debut album "The Great Escape" and their second album, which will be released next year and is something that we can really look forward to.

Raseiniai trailer: https://youtu.be/SajcArA0RaA

Episode 1: https://youtu.be/87oGJEcHaqs

http://www.claireofficial.com/