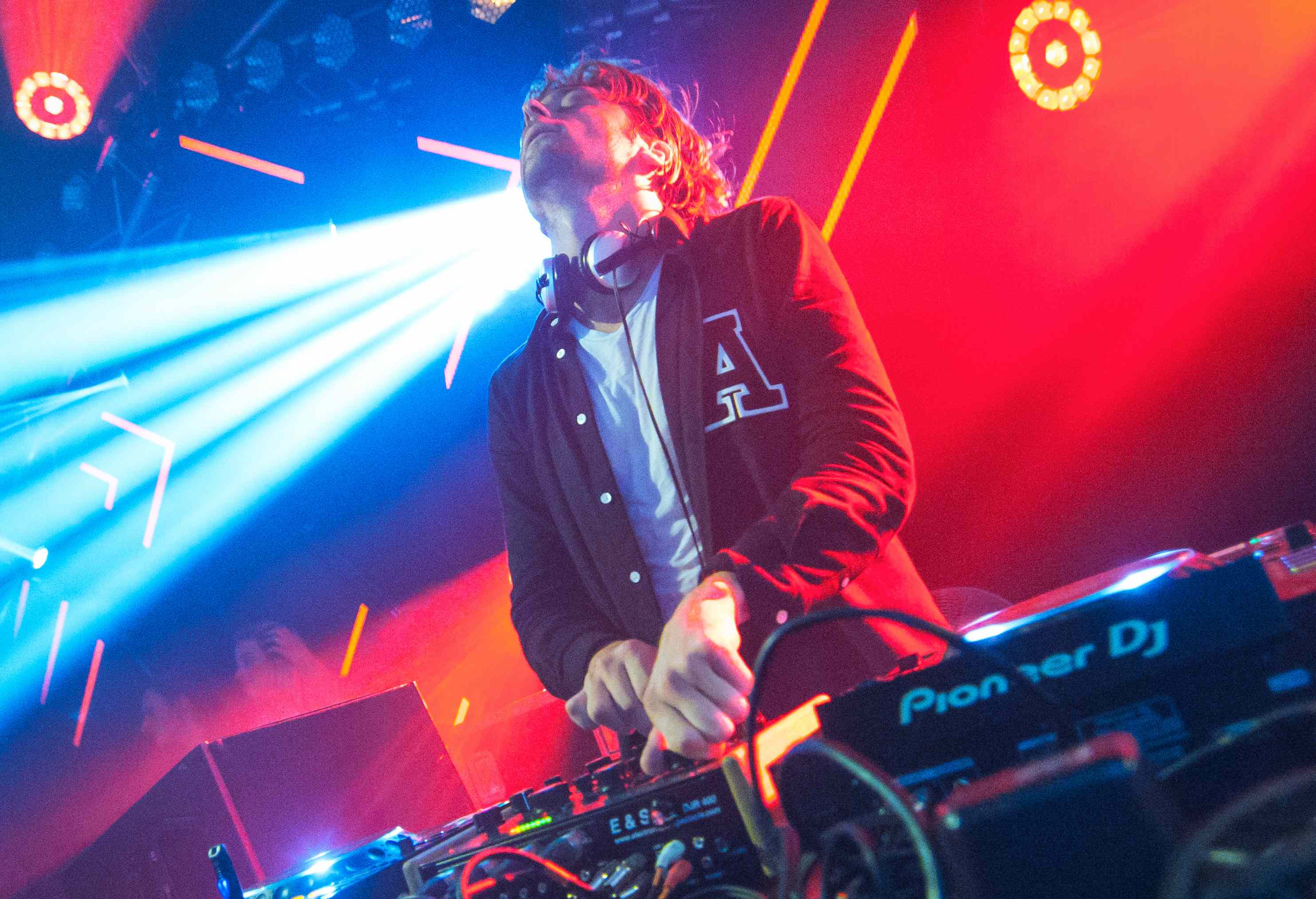 Parallel 003: Jeremy Underground – Friday 08, 15, 22, 29 June
This June, Phonox proudly welcome Jeremy Underground for the third instalment of their month-long club series, Parallel.
With Andrew Weatherall and Detroit Swindle in for the first two, the series gives some of the world's most revered DJs and selectors a chance to dig deep into their music collections, playing extended or all night long sets across four consecutive Fridays.
Phonox is one of Jeremy Underground's favourite clubs in the world, and counts previous shows as some of the best parties he's played during his career. A longstanding affinity with the UK capital, the June run represents his first residency anywhere in the world.
For Parallel 003, Jeremy has invited a string of his own favourite DJs to join him across the four shows, the ones he respects as crate diggers and record collectors, and the type of DJs he himself wants to hear in a club. 8 June will see him joined by Inner Sense (My Love Is Underground); Norwegian DJ Dirty Hans will play 15 June; The Mighty Zaf (from London's Love Vinyl) hops South of the river on 22 June; while fellow Frenchman Roger Thornhill flies in for the closing party on 29 June.
Tickets available for all four nights at phonox.co.uk.
Check full lineups below…
Friday 08 June
Jeremy Underground & Inner Sense
Friday 15 June
Jeremy Underground & Dirty Hans
Friday 22 June
Jeremy Underground & The Mighty Zaf
Friday 29 June
Jeremy Underground & Roger Thornhill
Title: Parallel 003: Jeremy Underground
Date: Friday 08, 15 , 22, 29 June
Venue: Phonox, 418 Brixton Rd, London SW9 7AY
Time: 9:30pm – 4am
Price: £5 – £20
Tickets: phonox.co.uk
Born in 1986 in a Parisian suburb, Jeremy is a passionate record collector and music lover whose collection and knowledge of house, disco, soul, and funk surpasses his years of collecting it. First inspired by listening to Radio Nova in Paris, he spent his formative teenage years in record shops with a sole idea in mind: unearthing hidden house music treasures, leaving no stone unturned. Then, later on applying the same process with other musical styles such as jazz, soul, and funk…
Jeremy started "My Love Is Underground" in 2010, a vinyl-only label dedicated to his first love: the authentic New York/New Jersey house sound. His mission was to bring these warm vibes back and showcase the spirit of this golden era in house.
His honesty and dedication towards music has rocketed him to the forefront of international DJing, with the now extremely rare feature of being a DJ only and not a Producer/DJ. His landmark debut compilation in 2014, the stunning "My Love Is Underground" 3xLP, features Jeremy's hand picked selection of rare & out of press house jams. A defining moment in his burgeoning career, it was ranked by Resident Advisor #1 best compilation of the year, winning praise from DJ's and collectors alike for the depth and raw quality of the selection.
2016's 'Jeremy Underground Presents Beauty', released on Spacetalk, was another career milestone. The largely downtempo mix displayed a broader love of music, received rave reviews from the likes of Resident Advisor, ‪Gilles Peterson, and beyond, and confirmed him once again as one of the world's finest music curators.
Jeremy's live sets share similar class and passion, one look at either of his Boiler Room performances shows an exceptional ability and connection with the dance floor, and his now classic b2b set with Motor City Drum Ensemble from Robert Johnson (recorded by RA for their podcast) is considered a "DJing master class" (RA). In 2018, he'll join his house music mentor, Kerri Chandler, for a limited series of b2b sets under the Underground Kaoz banner, the first of which will be from Awakenings, with more across Europe. This year's edition of Sonar will see Jeremy's debut at the iconic European festival, where he'll join MCDE for a special closing set on RA's stage.