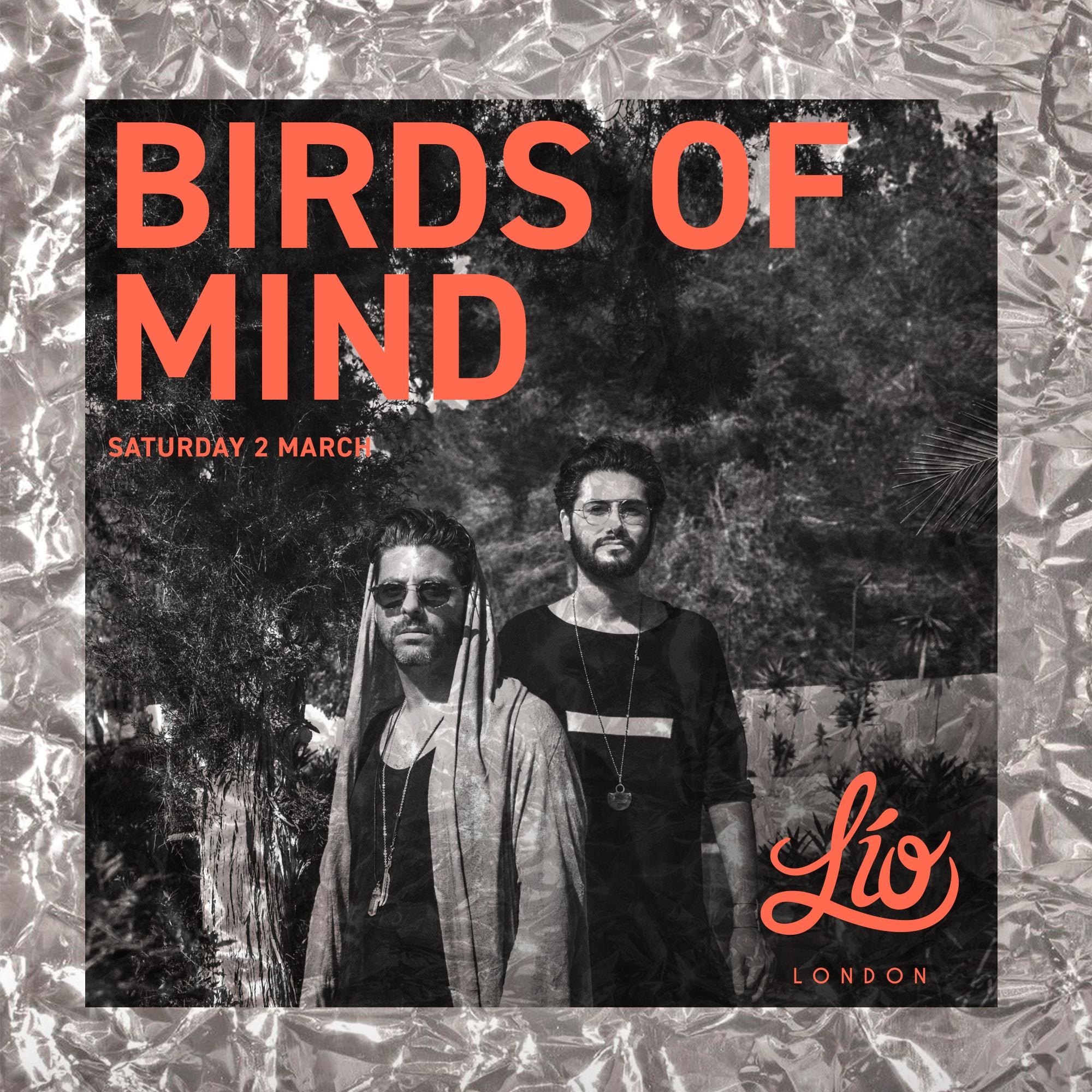 Parisian duo Birds of Mind at Lío London
2019's most anticipated party pop-up, Lio London, is excited to announce its collaboration with Parisian-based producers, Birds of Mind. Bringing the spirit of the White Island to the Capital with their euphoric and hypnotic beats, Birds of Mind will take the stage at new night spot Lio London on Saturday 2nd March, during its long-anticipated six-week residency.
Flying in from Paris, Birds of Mind is the music project up of DJ / producer duo, Alex Heim and Adrian Carreno. Their unique, electronic sound is inspired by nature, ancient chants and tribal beats, perfectly mixed with hypnotic, techno-style beats. Like Lío, their music offers an uplifting, peaceful and loving feeling, always close to nature and the environment; truly embodying the spirit of Ibiza. From the City to the beach, last summer, Birds of Mind could be seen at celebrity hotspot Scorpios Mykonos, and in Ibiza alongside Black Coffee.
Set to take temporary residency in the London Cabaret Club in February 2019, the new night spot will entertain partygoers with a combination of Mediterranean-inspired cuisine, world-class cabaret, burlesque, singers, dancers and acrobats, before transforming into an elegant and stylish club. Lío diners and walk-in guests alike can leave their reservations on the red carpet and lose their inhibitions until the early hours.
In 2019, the spirit of the White Isle comes to the Capital with the launch of Lío London – sister to Ibiza's most exclusive night spot. Set to take residency at The London Cabaret Club for only six weeks, Lío London promises to pair world-class cabaret with Ibizan DJ's and eclectic entertainment, for an immersive gourmet experience that's not for the faint hearted.
Tickets can be purchased here.
www.liolondon.co.uk
(+34) 971 310 022
[email protected]
ABOUT LÍO LONDON:
www.liolondon.co.uk
www.facebook.com/lioibiza
www.twitter.com/lioibiza
www.instagram.com/lioibizaofficial